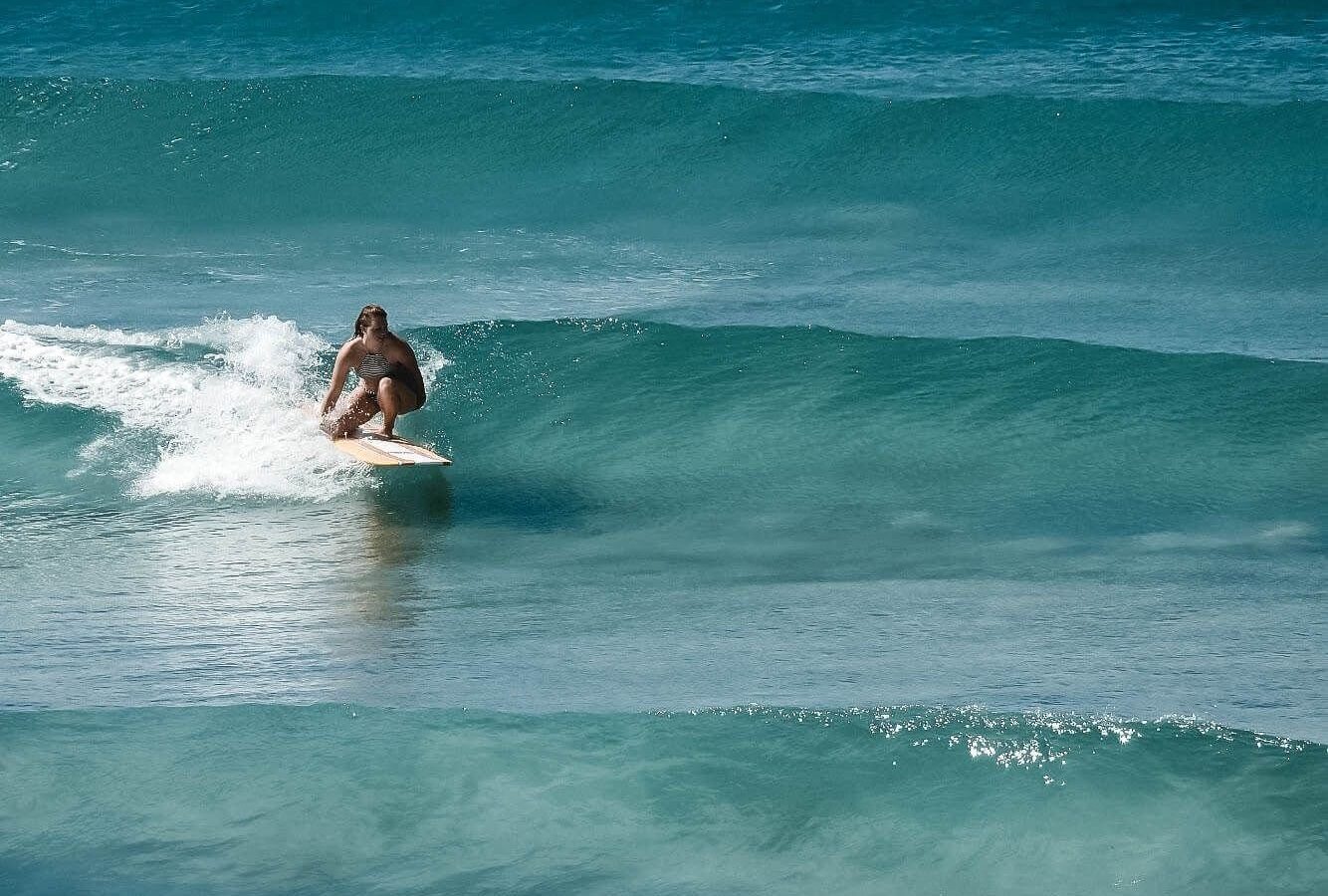 We've said it before and we'll say it again, Sri Lanka is a perfect destination for surfing. With its beautiful beaches, warm tropical water, ideal weather patterns and swells that provide pristine blue waves to suit all abilities, Sri Lanka surfing makes for a unique experience. Along with incredible surfing conditions, it has phenomenal food, ancient history and architecture, stunning wildlife, a rich and colourful culture and picturesque palm-fringed beaches. Sri Lanka really has it all.
Located just south of India, Sri Lanka gets the swells hitting the entire southern coastline from the west to the east after they've come up past Indonesia, making for mellow but consistent waves all year round. Whether you're new to the waves and are looking for a surf school to join the fun or have been surfing the waves for years, there will be a beach for you at literally any time of year for surfing in Sri Lanka.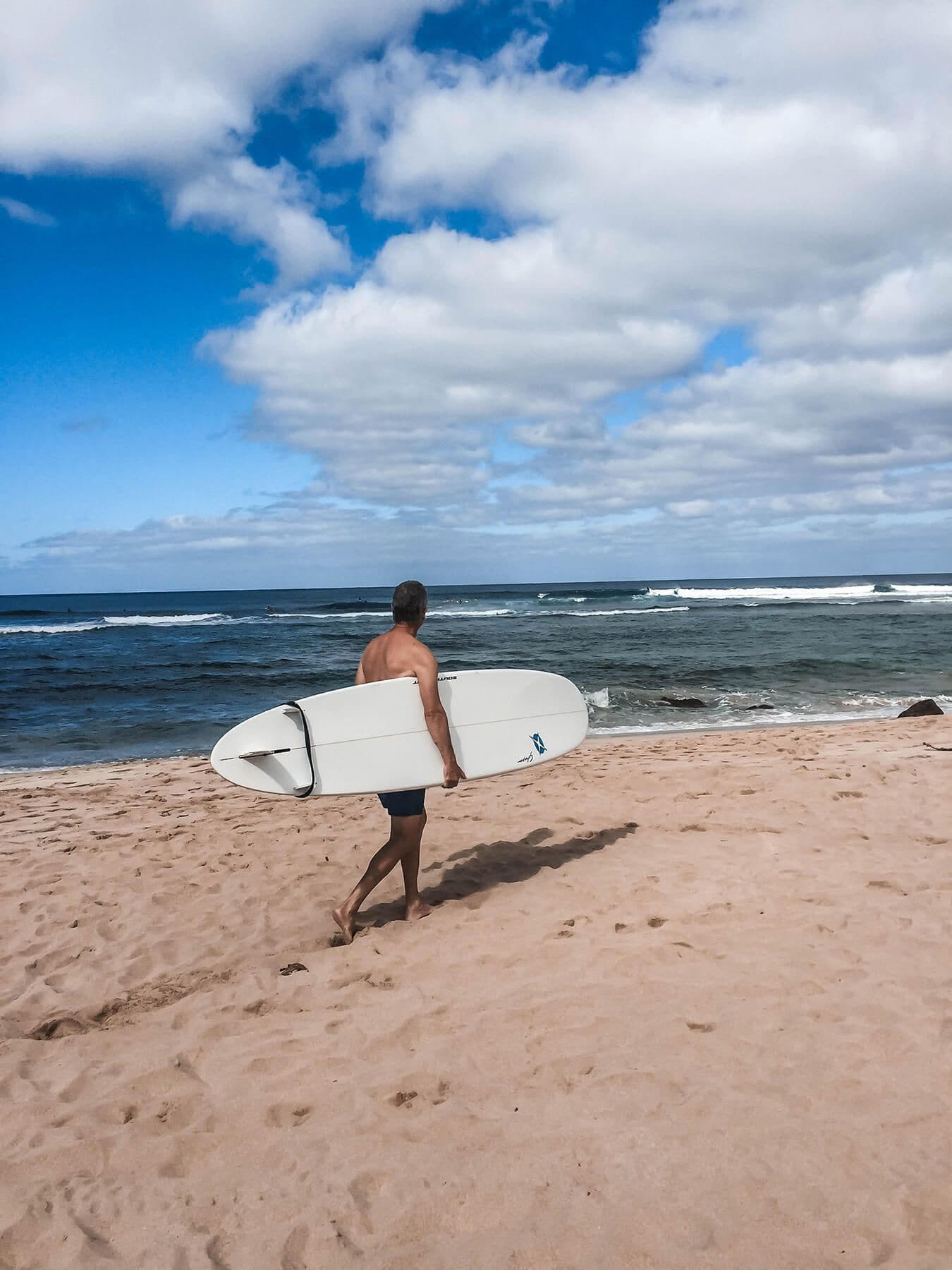 When to Surf in Sri Lanka?
Sri Lanka's unique weather patterns makes it an all year around destination for surfing, you just need to know where to look and which monsoon season to avoid. How great is that?
If you're looking to go from November through to April then head to the Western side of the island where the morning off-shore winds bring swells to Hikkaduwa, Weligama Beach and around to Mirissa.
Between May to September, then it's the East coast that's the best surfing location – Arugam Bay is a well-known  surf spot that is often compared to an early Kuta in Bali.
The real bonus of surfing in Sri Lanka is that you can expect warm temperatures and warm water all year round. Leave your wetsuit at home and just make sure you pack your bikini and board shorts – and some good sun protection. The food and sunsets are a pretty great bonus too!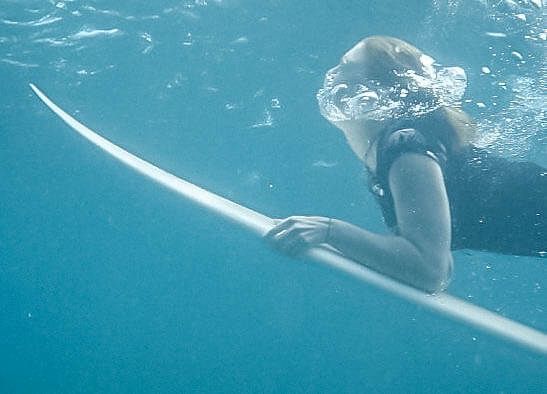 Where to Surf in Sri Lanka?
With almost 1600km of beautiful coastline, there is no shortage of beaches in Sri Lanka to choose from for your surfing adventure. What you value in a surfing location is unique to you, depending entirely on your surfing ability and the kind of holiday you're after
Below we've listed some of our favourite Sri Lanka surfing locations, all with their own merits for you to consider.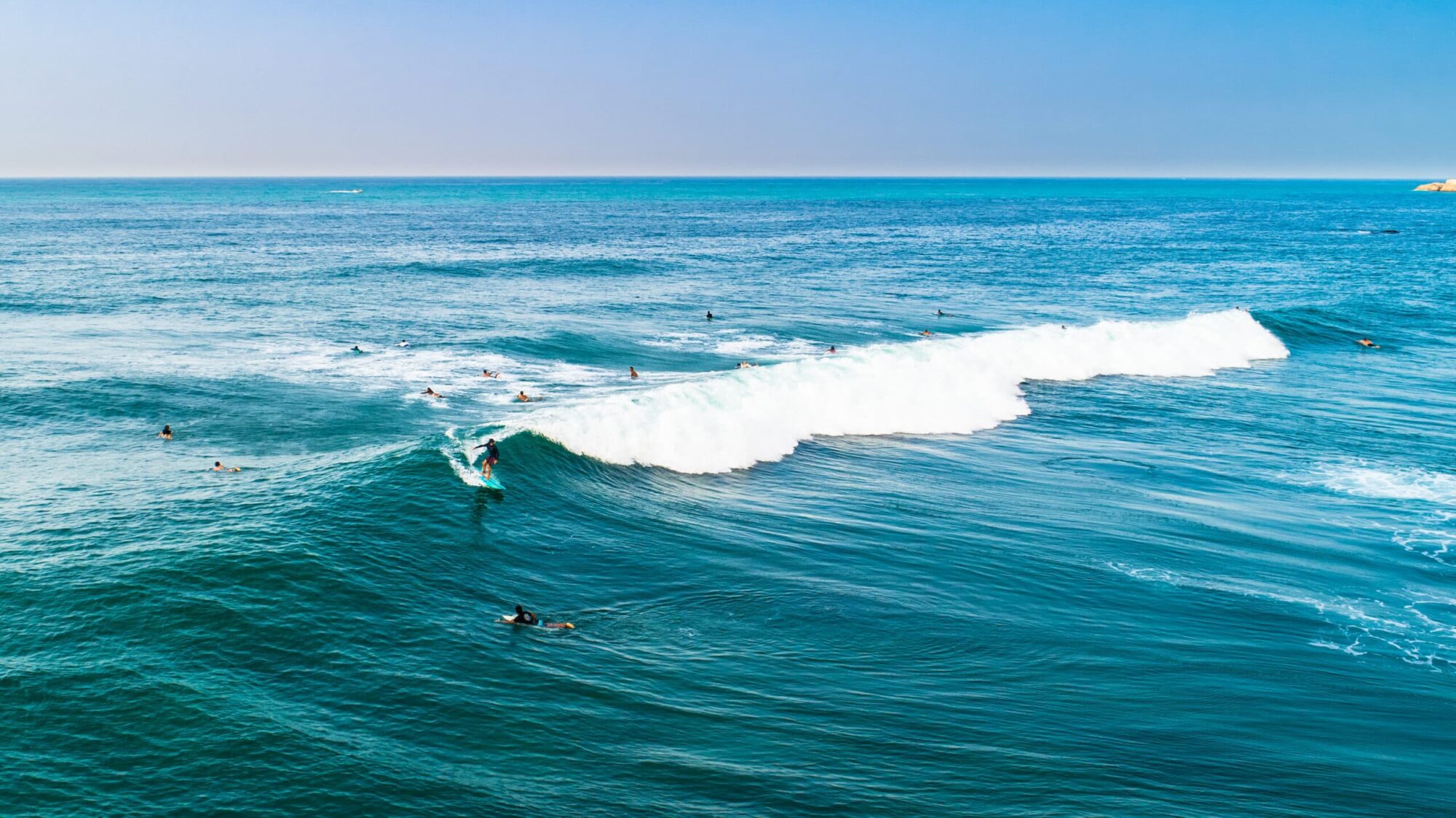 Hikkaduwa – A Surfers dream
Probably the most well-known location, Hikkaduwa, is located on the South West coast. Because of its reputation, it is also one of the most lively places you can visit for a surfing trip. There are a few different spots to choose from, with the Beach Break perfect for beginners as well as options for left or right-handers out on the reef. Due to its popularity, it can get crowded when it's working, so this may not be the first preference for those keen to veer away from the crowds.
If you're after a break from the waves at any point, there are plenty of places to sit on the edge of the beach with a nice cool drink, as well as snorkeling opportunities at Hikkaduwa National Park and local nearby temples to visit. Be there from October to April if you're looking to be there for peak surfing season.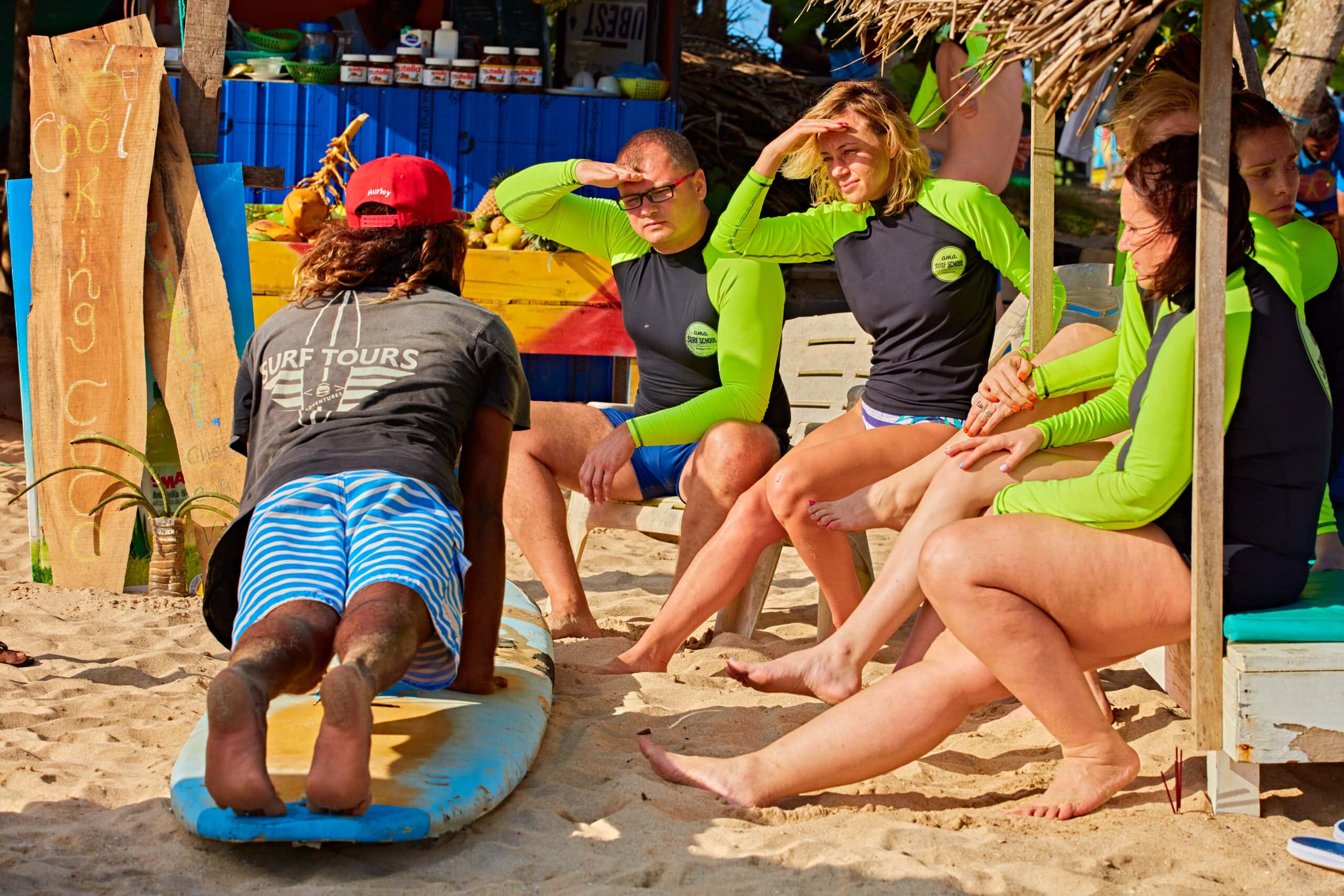 Weligama – A Beginners paradise
If you're looking to learn to surf in Sri Lanka, the top place we'd recommend for beginners is Weligama; with its beautiful, big beach break and a variety of surf camps and surf schools based nearby. Find yourself a spot on the main beach or pop slightly round the coast to other little scenic bays and find the wave you enjoy the most.
If you're more comfortable than most on the waves, you're also not far from Mirissa Bay, a reef break that hosts left or right-handers and is more suited to intermediate or advanced surfers. When considering when to visit, October to April is your best bet with the water a dreamy 27-29 degrees year-round.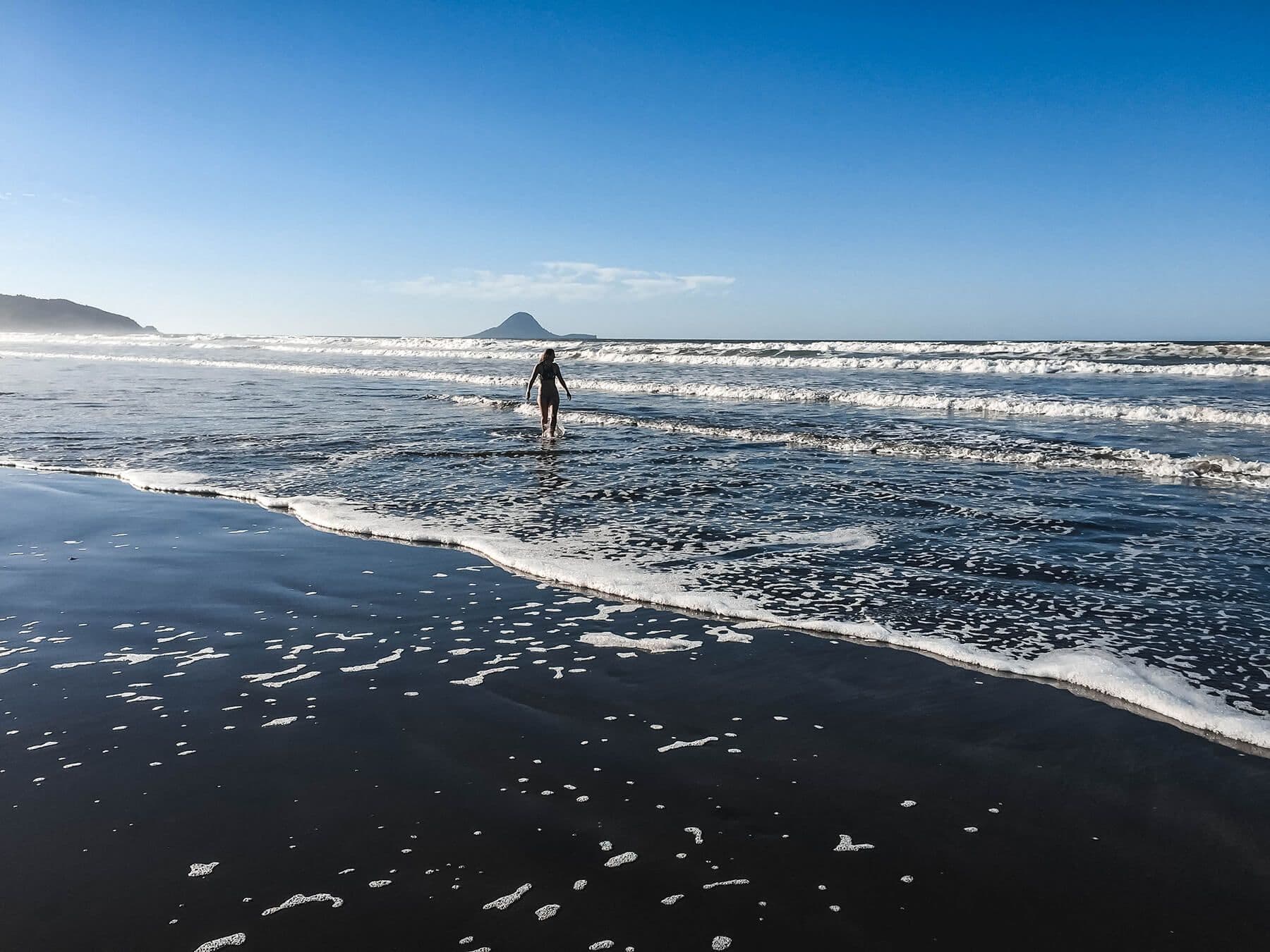 Midigama – Up and comer
In the last few years, the most popular place to go surfing in Sri Lanka is Midigama, also on the South West coast and close to Weligama. Offering 4 diverse breaks, there's something suitable for beginners looking to get used to a reef break or longboarders at Lazy Lefts and Lazy Rights.The more experienced can take advantage of the beautiful barrel you will find at Rams Right – just watch out for the shallow take off.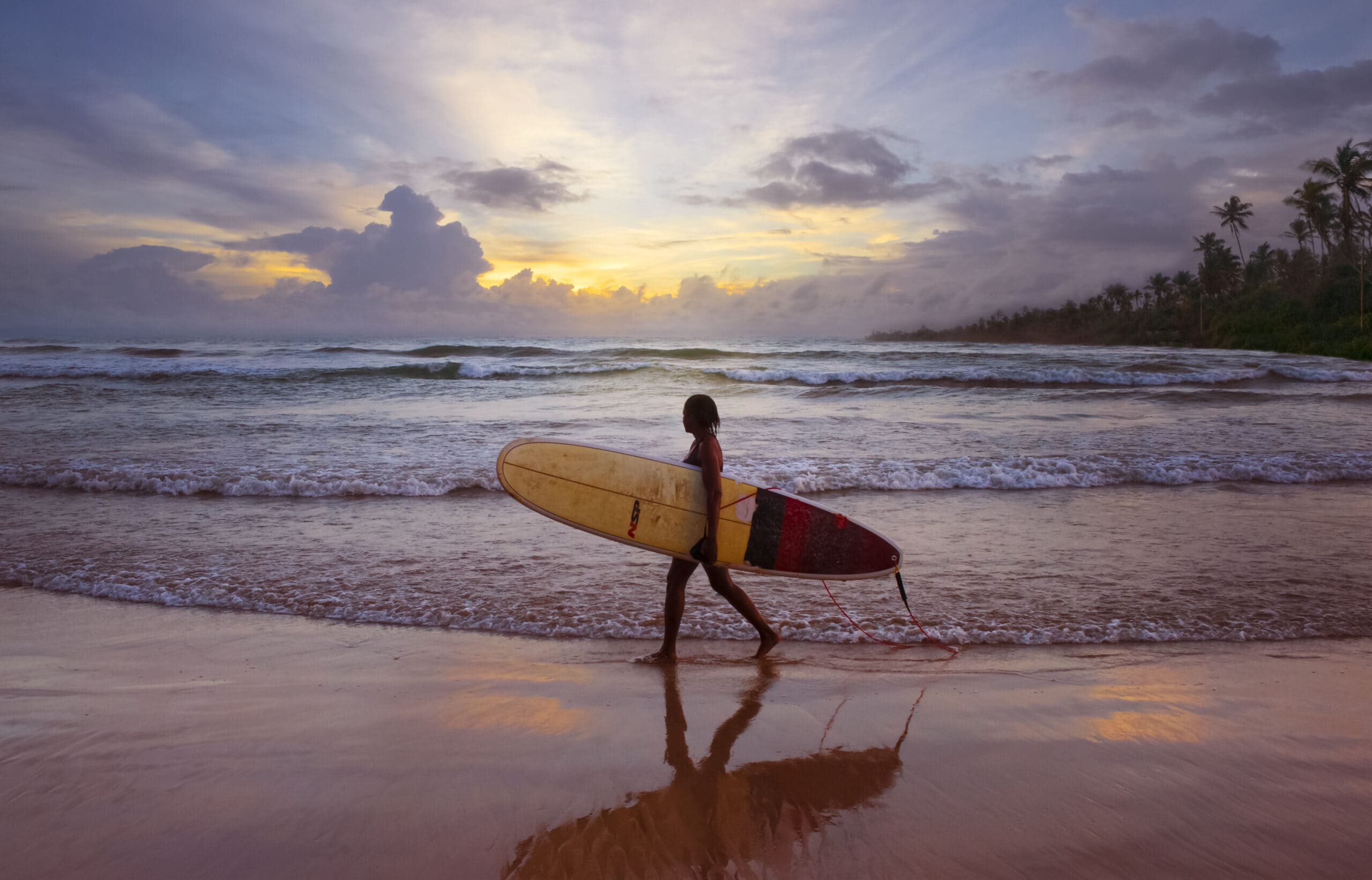 Unawatuna – One for the whole family 
Unawatuna is one of the most visited beaches in Sri Lanka. It's a great option for families or for those looking to incorporate other watersports and activities into their trip. Experienced surfers will find quality out at the reef break, with its powerful right hander, and the beach breaks are great for beginners, although less reliable than other beaches. Come here for the variety in water-based activities rather than purely the waves.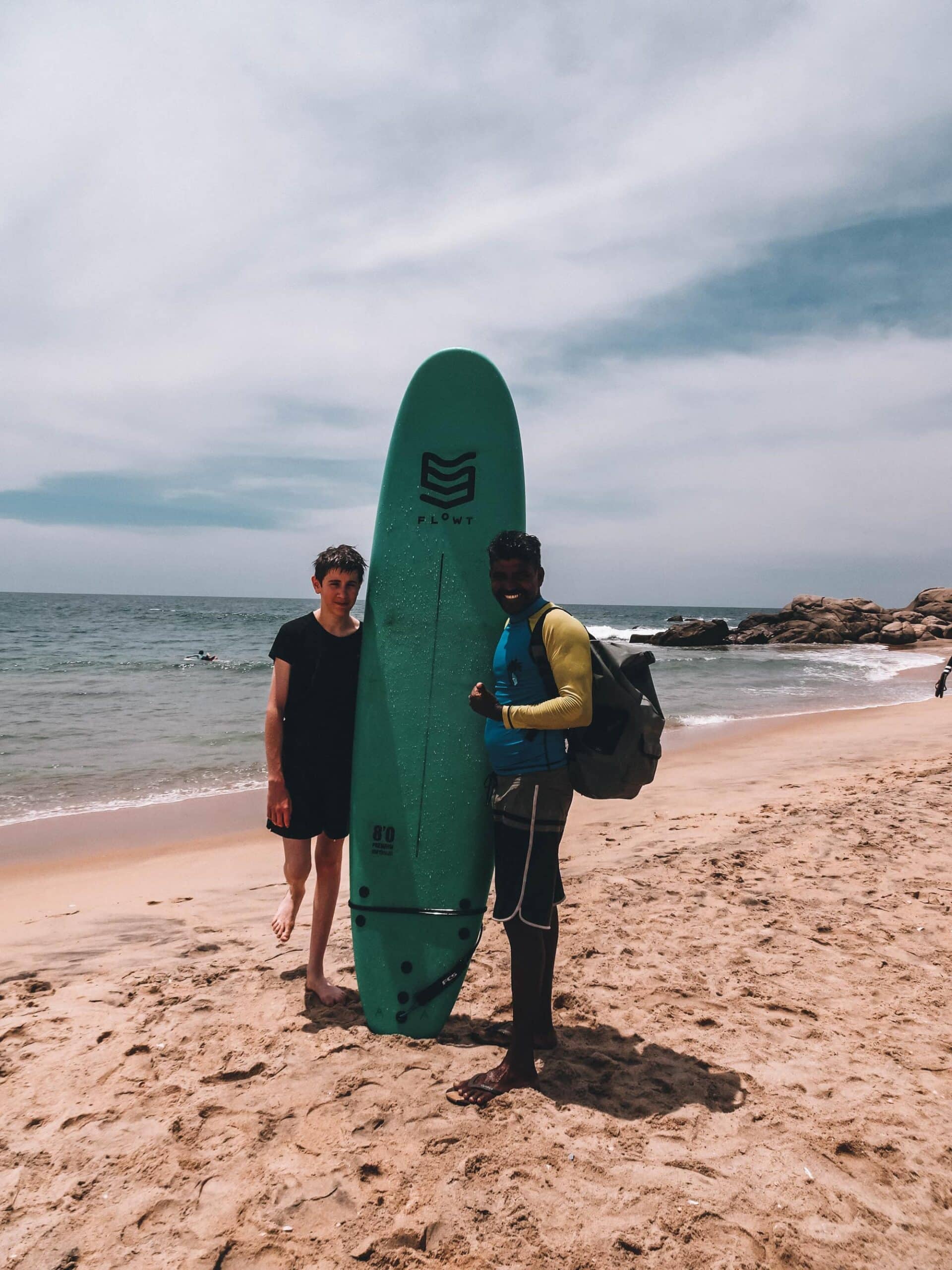 Arugam Bay – World Famous
Sri Lanka's East Coast jewel. This beach is what put Sri Lanka's surf on the map and the long, consistent, right hand point breaks make it obvious why. Yo'll find surfers from all around the world at Arugam Bay whichmakes for a fun and eclectic atmosphere both beyond the waves and after dark.
Bestl known is Elephant Rock, a perfect spot for beginners and a beautiful beach but there are multiple great surf spots all within a short tuk-tuk ride from the main bay. The opposite season prevails here because you're on the East Coast, so Arugam Bay is best from April to October. Head this way if you're visiting Sri Lanka out of season for the South West.
Len from Kottukal Beach House (KBH) told us:
"The point break at Arugam Bay is world-class but it breaks over coral so you have to be very good. It's very easy to get a bad dumping and a coral cut usually leads to a nasty infection. Closer in to the bay is "Baby Point" which is really good for teaching and beginners.
The most underestimated surfing is at Pottuvil Point, probably because there is a lack of good accommodation immediately close by and it isn't the easiest place to get to. Having said that, it's only 5 mins in a tuk-tuk from KBH or Jetwing Surf. It is probably one of the longest surf rides you can get – over 200 metres on a good day. The waves straighten up as they hit the point and run long and straight over sand so very safe to the beach. The other really good news is that you can then walk back almost to the point and enter the ocean without having to battle your way back through the waves.
Whisky Point is a further 600 metres up the beach north and has good accommodation close by and a good overall vibe. It makes for exhilarating surfing because the wave gets squeezed between two sets of rocks, which produces a high fast wave, but you have to be careful because of the rocks. The other problem is access; it can't be reached from Pottuvil Point by tuk-tuk and although it's only 1.6km from KBH it's a long way by road, maybe 12km."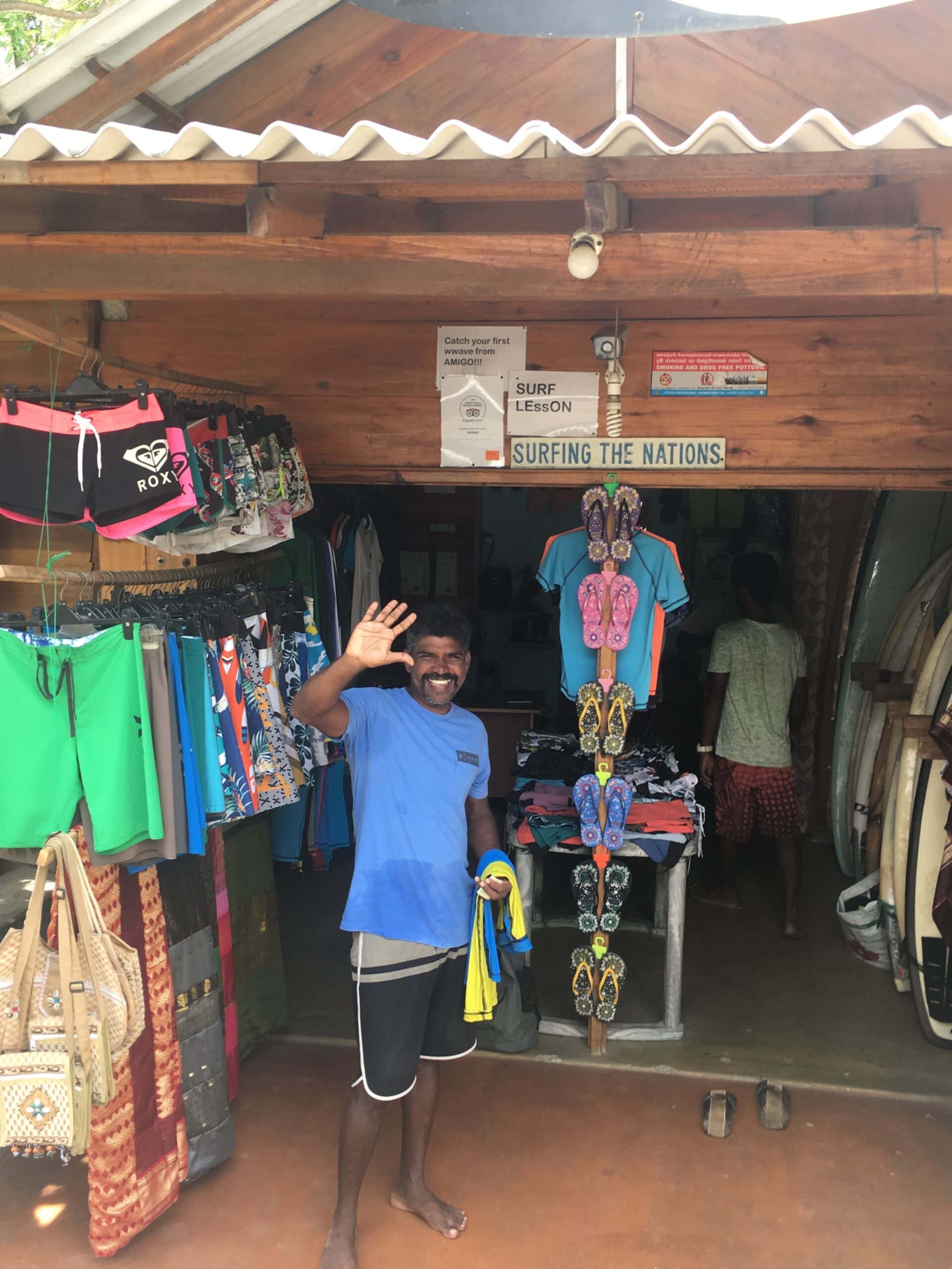 The beauty of surfing in Sri Lanka comes from both the consistency and variety; it doesn't matter when you're visiting, what kind of vibe you're after, what else you're combining with the trip or the style of break you prefer – there is something for everyone.
Once you've decided on a location, if you're looking for surf guides, pop into a surf school and speak to the locals. They're always your most valuable source of knowledge when it comes to swells, breaks and what will suit your abilities best. Always ensure you are choosing an area which matches your ability to avoid being out of your depth and maximise your enjoyment of surfing in Sri Lanka.