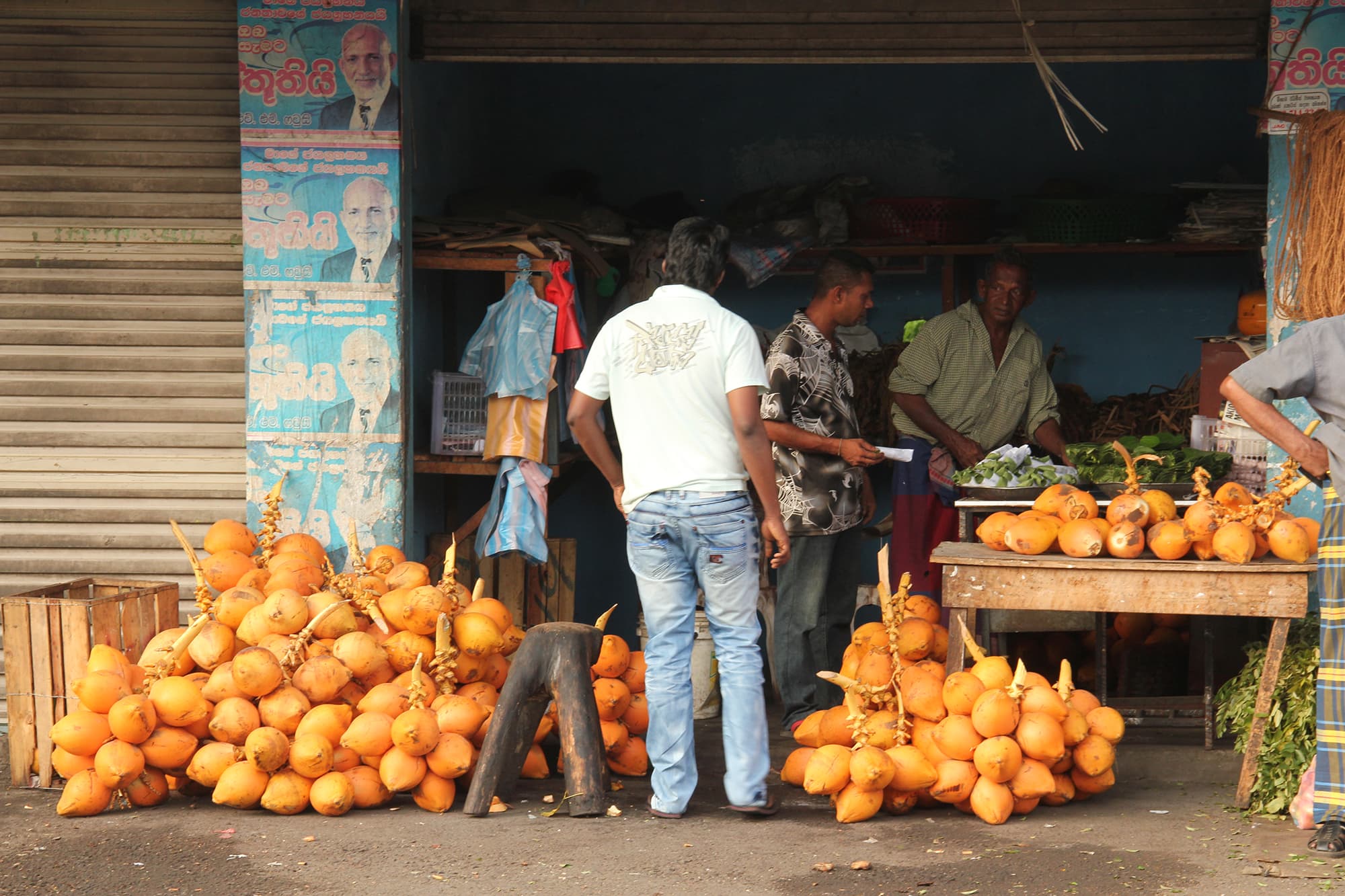 Nothing conjures memories of good times in midsummer climes like biting into a perfect piece of tropical fruit. But the pineapples, mangoes, coconuts and bananas that you buy in a UK supermarket really do pale in comparison to those you can get in countries like Sri Lanka. As well as the favourites that we know and love, Sri Lanka grows a wealth of tropical treats that are seldom seen outside of Asia. Fruit seasons in Sri Lanka vary, though many are at their best in our spring/summer time – have a chat to one of our travel team if you'd like to know more about travelling to Sri Lanka at that time.
Without further ado, here's our run-down of the must-try fruits in Sri Lanka, and when to eat them at their very peak.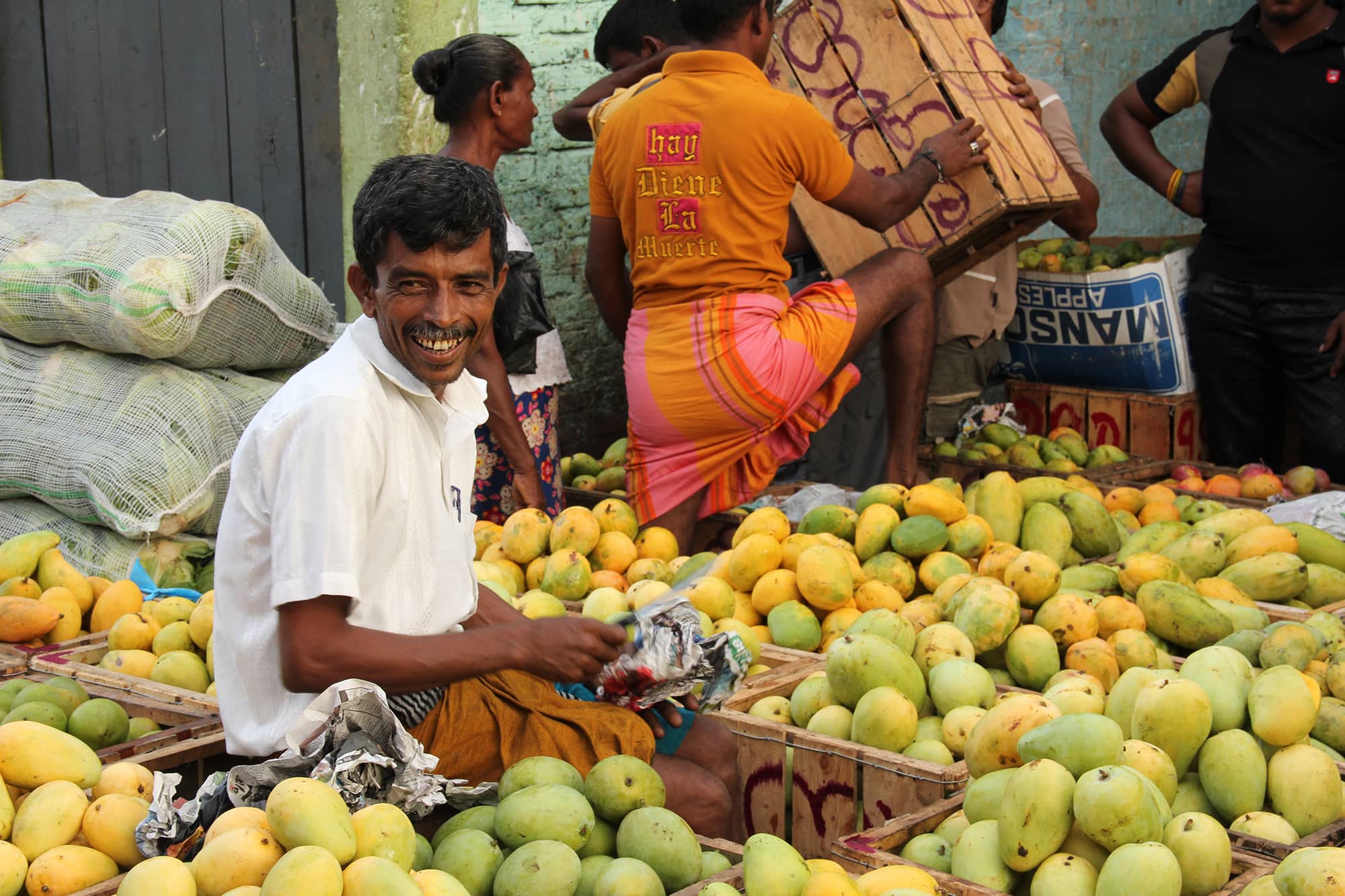 Mango Season in Sri Lanka
When?
From May-August, but June is when most mangoes are at their peak
Why?
For those who love mangoes, Sri Lanka is a paradise. The island is home to various types, indigenous varieties include betti amba (small, green, sweet and sour); mee amba (small, sweet and very soft); coconut mango with soft yellow flesh that tastes like honey – the list goes on!
How to eat it
With some varieties you can have a raw mango juice which tastes a little like a june berry (amberella) juice. Raw mangoes can also be cooked as a curry and when it is close to ripening, can be made into achcharu – a popular and delicious roadside snack made with salt, chili powder, vinegar and sometimes a splash of sugar. Then there is chutney, ice cream and it is an essential in the Sri Lankan fruit salad.
CURIOUS TRAVELLER'S GUIDE TO SRI LANKA

Wondering when to visit Sri Lanka? Our Curious Traveller's Guide to Sri Lanka will give you a more detailed breakdown of the best time of year to book a holiday, as well as tips on the best beaches, unmissable sites, and much more.

DOWNLOAD NOW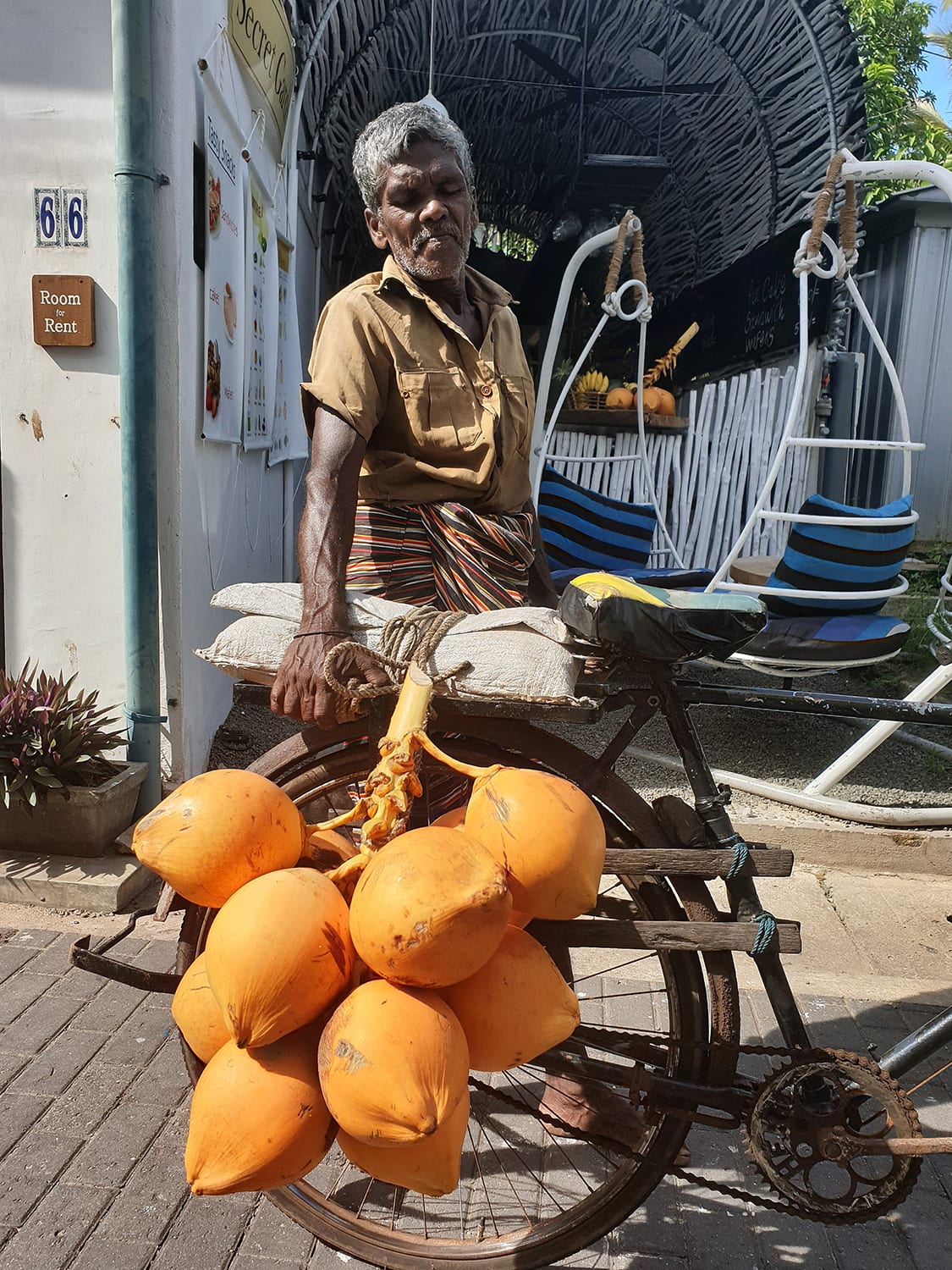 Coconut Season in Sri Lanka
When?
All year round
Why?
Known locally as the 'tree of life', there is no part of the coconut tree that Sri Lankans don't use. Even if we skip the timber, the leaves, the cadjan, the cocopeat, toddy, vinegar, young leaves used for funeral decorations, there is still endless that could be said about the actual coconut itself. All old houses and most houses now have a coconut scraper.
How to eat it
Most Sri Lankan curries are made with a coconut milk base. On special occasions, many Sri Lankas have rice cooked in coconut milk in the morning. Coconut sambol is a delicious Sri Lankan staple, while you can also have coconut desserts like vatalappan with coconut milk, juggary and eggs. And of course, there are drinking coconuts that you can find widely available on the roadsides in Sri Lanka.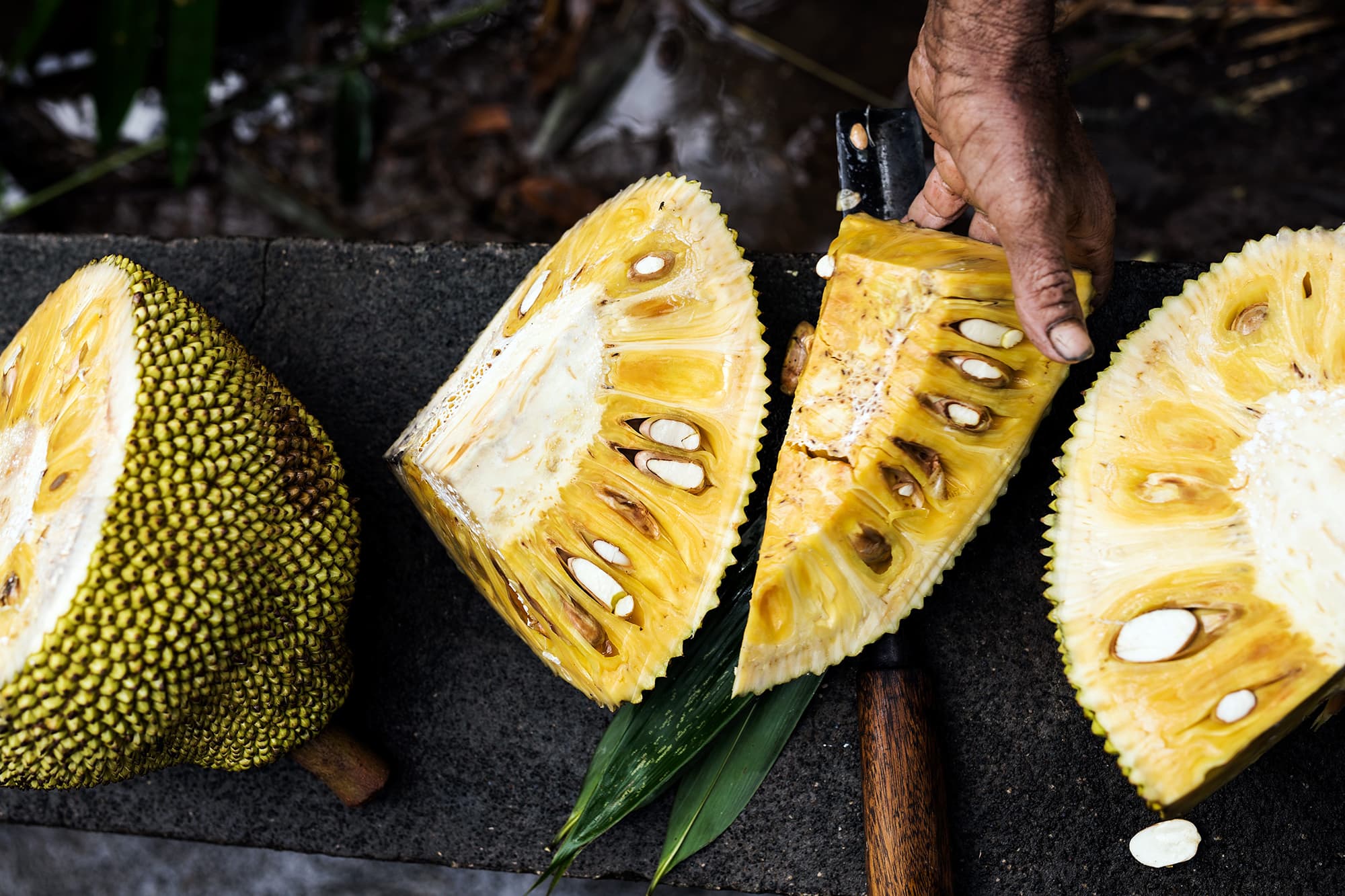 Jackfruit season in Sri Lanka
When?
March to September, varying on the region
Why?
The national fruit of Sri Lanka, jackfruit seeds were first imported to the island in the early 1900s from Malaysia by a man called Arthur V. Dias. Knowing that the value of the fruit and that it can be used to feed so many people, Dias was on a mission to plant a million trees to feed the Ceylonese people. As a result of this campaign, he is to date known as Kos Maama ("Jack uncle") and he is the reason the fruit is so widely consumed.
Jackfruit is growing in popularity thanks to explosion of vegan food market as it can be used as a meat alternative in many recipes. In a Guardian article about jackfruit in Kerala, it is written that "from a starting point of virtually zero, jackfruit exports, including to the US, Europe and Britain, grew to 500 tonnes last year, and could reach 800 tonnes by the end of 2019, according to Kerala's agriculture minister, VS Sunil Kumar."
How to eat it
There are several kinds of jackfruit that can be used in different ways. Kos can be cooked as a yellow oozy curry to be eaten with rice; polos (young jackfruit) is good for a spicy curry, best when slow cooked in a clay pot on an open hearth; varaka and vela are sweeter and used in desserts.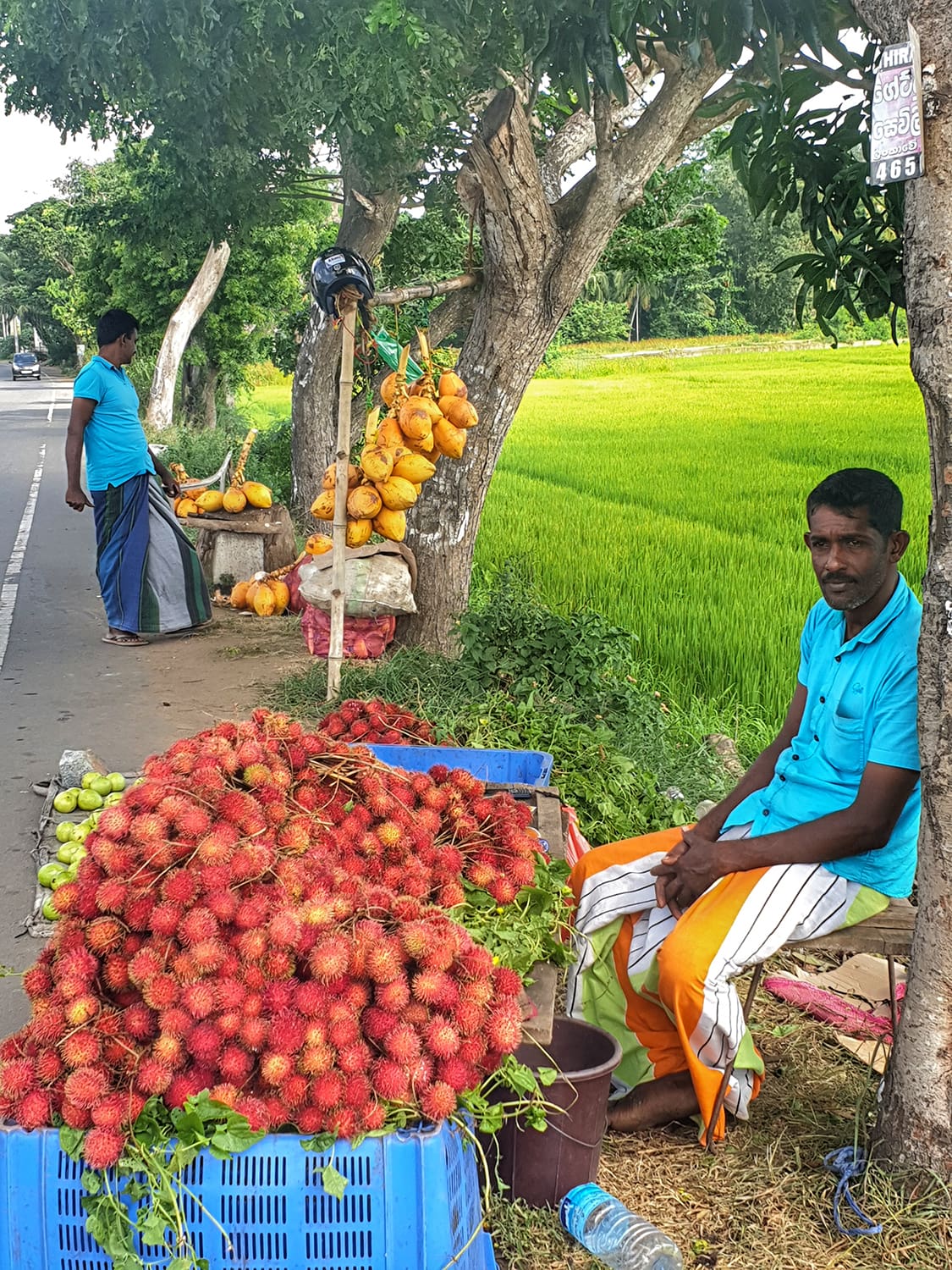 Rambutan season in Sri Lanka
When?
May-August
Why?
Rambutan, with its distinctive red and spiky look and lychee-like flavour, is a favourite among Sri Lankans. Thushni de Silva, who works in the Experience Travel Group office in Colombo, describes how, 'last year when I fell ill and lost my voice it was during the Rambutan season, and you won't believe the number of people who said, "Oh you poor thing, too many Rambutan?". That's how common over-eating Rambutan is!'
In Sri Lanka, rambutan is mainly grown in Malwana, a town a couple of hours west of Colombo, where you'll find huge orchards of the fruit. However, you can find Rambutan at most of Sri Lanka's fruit markets.
How to eat it
With their sweet taste and unique texture, rambutans are generally enjoyed raw, though they can be used in desserts or to make chutneys.
Want to taste Sri Lankan fruits on your own holiday? Get in touch to start your journey.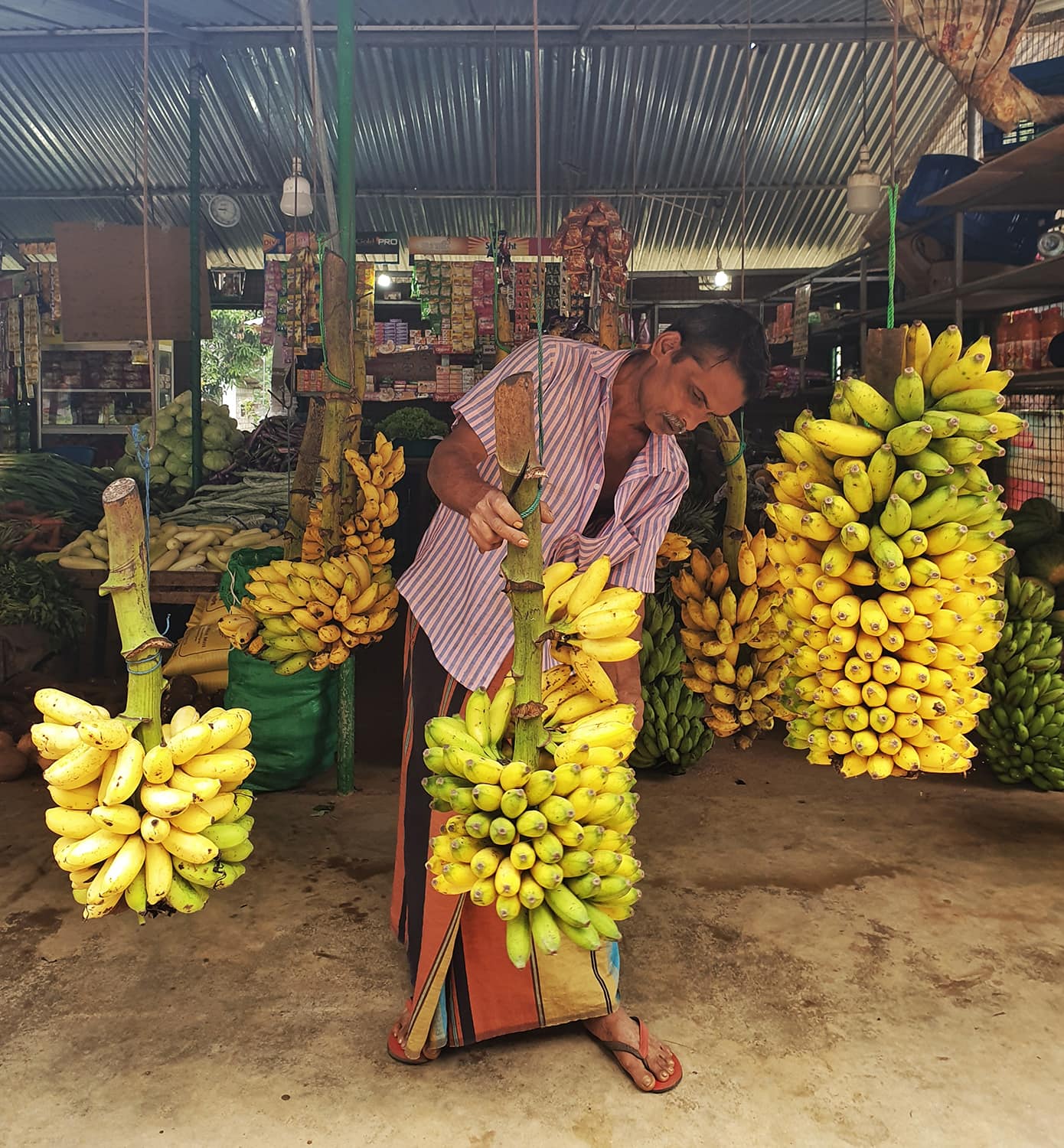 Banana season in Sri Lanka
When?
Sri Lanka has 29 varieties of banana – there's always one in season!
Why?
According to Thushni de Silva, who works in ETG's office in Colombo, "bananas are a big part of our culture. A Sinhalese or Hindu New Year table in not complete without a big golden bunch of bananas. It is always considered a good gift too, though that is fading a little in the cities. In the Hindu Culture, banana trees are used a lot in decorations as well. Yellow varieties for weddings and ash plantains for funerals, I'm told."
How to eat it
From Thushni, "A strange but delicious combination: hot roast paan (flat-ish bread) with butter and a banana. Bellissimo! We also do butter cake with banana, Sri Lankan sweet meats with banana. But oddly, Sri Lankans didn't think of fritters…"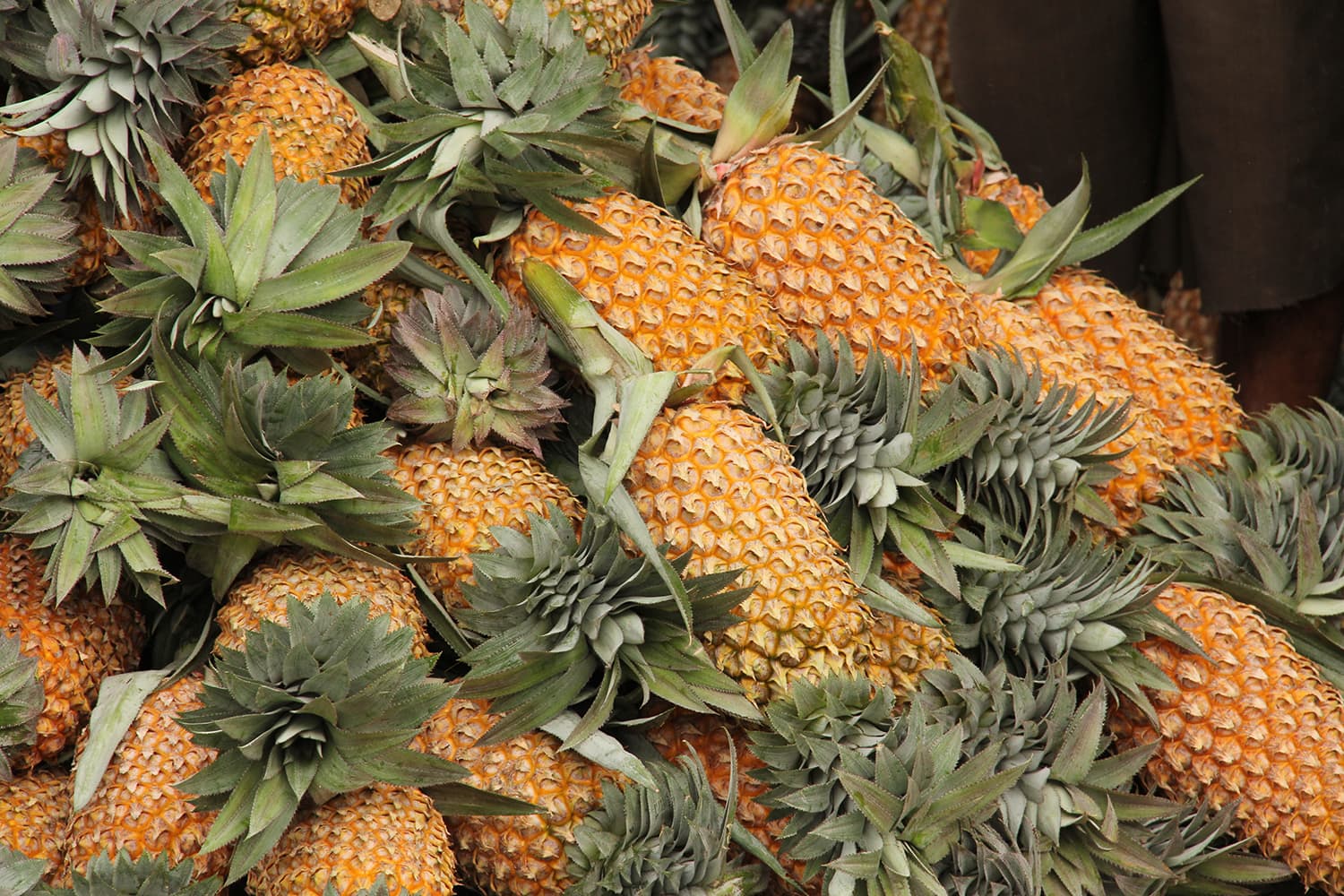 And the rest…
There are so many more. Pineapples and mangosteens are incredibly delicious in Sri Lanka, and you'll also find that notoriously pungent Southeast Asian delicacy, durian (the marmite of fruits). The only way to experience them all is to head to the magical island yourself…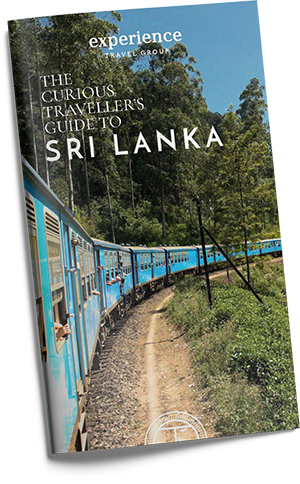 CURIOUS TRAVELLER'S GUIDE TO SRI LANKA
Wondering when to visit Sri Lanka? Our Curious Traveller's Guide to Sri Lanka will give you a more detailed breakdown of the best time of year to book a holiday, as well as tips on the best beaches, unmissable sites, and much more.
DOWNLOAD NOW
CURIOUS ABOUT SRI LANKA?
Head to our website for Sri Lanka holiday ideas.
Alternatively, get in touch on 020 7924 7133 to learn more about fruit seasons in Sri Lanka and how to develop an amazing holiday experience.