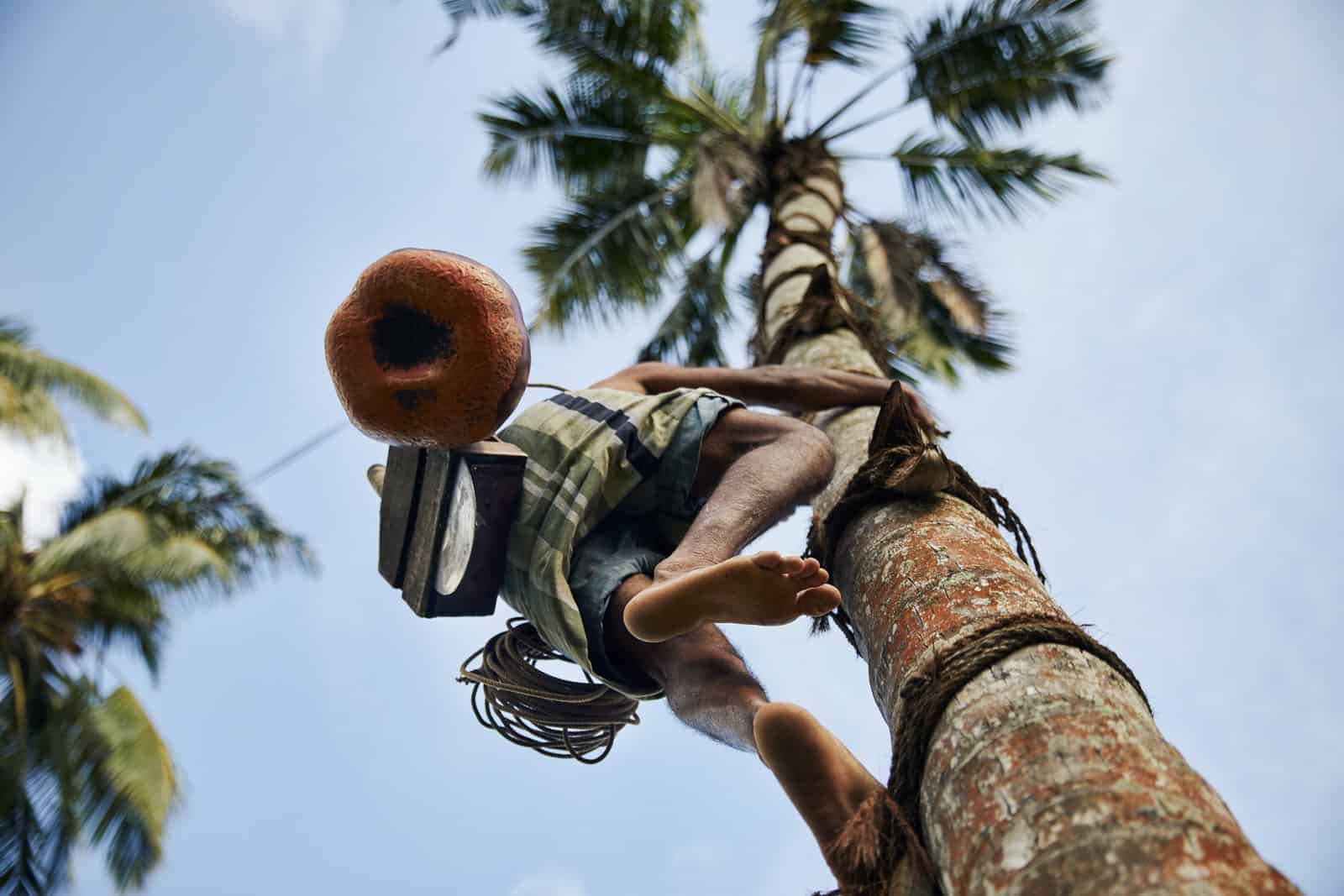 Organising a personalised holiday to Sri Lanka can seem complicated, but with a little expert advice, it quickly becomes more straightforward. The key is to remember that with all the preparation in the world, there'll always be an element of spontaneity to your visit. Go with a plan, but a relaxed one at that, and you'll be sure to have a fantastic time.
1. When to go to Sri Lanka?
Your itinerary in Sri Lanka is likely to be influenced by when you're travelling: the country is affected by two monsoons that blow in rain from the north east and south-west at certain times of the year. The former is the stronger of the two monsoons and covers the entire country in a good amount of downpour, usually from October until mid-December. It's best to avoid travelling during this time, if at all possible.
The second affects only the south-west of the country, from May until June, and just means it's best to have your beach time in the east of the country if you want clear skies and sunshine.
Our insider tip is to consider September; it's Sri Lanka's best-kept travel secret, with off-season prices and fabulous weather. However, ultimately the country is a brilliant destination across winter, spring, summer and the very beginning of our autumn.
2. What type of Sri Lanka experience are you looking for?
Next, it's best to decide how you want to spend your time during your personalised holiday to Sri Lanka. There are so many experiences to be had, so think about how much time you have available and what you can realistically fit in. Whilst Sri Lanka is a small island, the roads are not particularly well developed, which slows driving times down; a poorly planned itinerary could mean you spend your holiday stuck in a car!
For a first time visitor, our recommended highlights include the cultural triangle: Sigiriya Rock Fortress, the ancient city of Polonnaruwa, the cave temples of Dambulla and the stupas (domes) of Anuradhapura. En route to the south of the island (with its fabulous beaches and UNESCO heritage colonial Galle fort,) you can visit Kandy – the largest city in central Sri Lanka that is surrounded by forest-clad mountains. You may also wish to visit the famous tea plantations in the hill country.  There are some beautifully renovated planters' bungalows to stay in for a particularly authentic and comfortable experience. Colombo also offers some incredible relics of the colonial period with intriguing stories behind them. Or, for some unusual, off-the-beaten-track options, why not have a look at these unique Sri Lanka experiences?
No holiday is complete with a bit of relaxation time and a good place in which to kick-back is the south of the country. There are plenty of idyllic beaches and wonderful inland lakes with a plethora of boutique hotels to unwind in.
Wildlife enthusiasts, you're in for a treat – there are 22 expansive national parks – Yala having the highest concentration of leopards in the world. There are opportunities for seeing elephants, sloth bears, deer, buffalo and of course leopards on a safari and it's always an incredible moment spotting one of these creatures in their natural habitat.
Oh, and if you're after a bit of luxury, that can certainly be arranged – why not have a look at our fantastic luxury holiday ideas?
For second-time visitors, or those wanting something a bit different, you could venture north to discover Jaffna and Trincomalee with its colourful Hindu temples and distinctive culture. There are also some amazing beaches on the east of the island – particularly suiting those wanting to avoid the south-west monsoon.
3. How will you get to Sri Lanka?
Travelling to and around Sri Lanka is straightforward if you know what you're doing. The only direct flights are with Sri Lankan Airlines which we'd thoroughly recommend; the food is good and the flight takes only 11 hours which is quite short for a long-haul holiday to Asia. Otherwise, we'd recommend Qatar airlines or Emirates with a stopover in the UAE.
Public transport in Sri Lanka is not particularly fast or reliable. Trains can be a chance to see some absolutely stunning scenery so I'd say do include a journey on one, if more for the experience rather than for speed. Buses are quite quick and reliable but are very busy and hard work. I'd recommend getting a private chauffeur guide for the smoothest transfers from A to B and, whilst they're more costly than Sri Lanka's national transport network, this is the most stress-free, comfortable and relaxing option available for a holiday.
4. Where do you want to stay in Sri Lanka?
Sri Lanka has a wealth of beautiful and characterful boutique properties that will make your time in the country extra special. You can really devise a personalised holiday to Sri Lanka, just based on its variety of accommodation options.  Think about what kind of places you've stayed at in the past that you've enjoyed, and go from there. With renovated colonial homes, luxury resorts and innovative modern properties, there are plenty of options to choose from to suit your travel style and budget.
We often get asked where people should stay at the start of their Sri Lanka trip too.  This can be a key decision as it sets the tone for your Sri Lanka adventure…you don't want to be shattered from the start do you!
5. Find a guide
Think about whether you want a guide to accompany you for your trip. They are a brilliant point of contact in the country, quickly answering any questions you have on protocols, customs or even where the nearest cash machine is. I find them absolutely invaluable for getting under the surface of a country. Try to make sure though that you get a properly trained and vetted guide. There is a culture of commission-making amongst many which means lots of unscheduled detours to touristy trinket shops, and sometimes cultural misunderstandings can occur if your guide is not carefully selected: you might find yourself taken to a newly developed western shopping mall for lunch or dinner when a lovely family restaurant would have been a much more pleasant experience.
6. Visit your GP and sort out Visas
Be sure to visit your GP about topping up your vaccinations for hepatitis, tetanus etc. In 2016 the WHO announced Sri Lanka was malaria free so you shouldn't need to worry about pills for this. Getting your visa is not complicated; just make sure your passport is valid for 6 months after you return from holiday and apply online. It usually comes through within 2-3 days.
7. Remember currency details
The Sri Lankan rupee is a closed currency, so don't try to convert any money before travelling out. Take a bank card with you and withdraw from ATMs or take cash and change at local banks. Try to spend all your money before returning as it's incredibly hard to change Sri Lanka rupees back to sterling on your return to the UK.
8. Pack socks!
You may think this a bizarre suggestion given Sri Lanka's tropical climate but if you're going to walk barefoot in a Buddhist temple any time after 9 am, you'll end up hopping around on toe-burning stone. Socks will protect you from the heat and let you meander through these ancient buildings in comfort.
---
If you wanted to talk to an expert about planning your personalised holiday to Sri Lanka, do call  020 7924 7133 or email us with your questions here. To see an example of the kind of trip you could have, do take a look at our example holiday itineraries. They're just a starting point, all our holidays are tailor-made so we can tweak all elements to suit your exact interests. Alternatively – download our free Sri Lanka travel guide for more insider tips and insights:
---