THINKING ABOUT A HONEYMOON IN MALDIVES and Sri Lanka?
The Maldives is one of the world's great honeymoon destinations. The paradise Robinson Crusoe effect is about as a romantic as life gets and many of the famous resorts offer mind-bending quality for the perfect start to married life.
We often find that one or both of the couple find the idea of doing nothing on a beach for the entire honeymoon, a little oppressive. That's where the energy and nature: the sheer magic of Sri Lanka is all important. As a combination, we think (and we freely admit to bias!) that Sri Lanka and the Maldives is the world's ultimate combination for a honeymoon.
WE OFFER A fresh APPROACH
As a company, we know island resorts of the Maldives extremely well. We know how to cut through the confusing variety of resorts and suggest a shortlist that suit you so you can then enjoy selecting your perfect choice. From the best house reef to the widest choice of food, or the best water villa and the mysteries of the all-inclusive package options – we can know the keys to ensuring a luxury Maldives holiday experience at the right budget for you.
We'll help you get the balance right between culture, action and adventure in Sri Lanka and relaxation in the Maldives.
We promise to do everything in our power to make your honeymoon perfect. After all, you only get one shot at a honeymoon. Why trust this to a non-specialist? A telephone or face to face consultation is ideal – it allows you to get to know us and us to help understand what makes you tick as a couple. We'll talk to you in depth about what you are looking to get out of this holiday of a lifetime, what your interests are and the sort of budget you need to work with.
We can then work together to make your honeymoon the one part of your wedding planning that's smooth, easy and fun. We cannot say it will be cheap, but we guarantee good value and we can advise what it's worth spending extra money on and, conversely, where you might be able to save. You'll get sound advice, imaginative ideas and reassuring efficiency.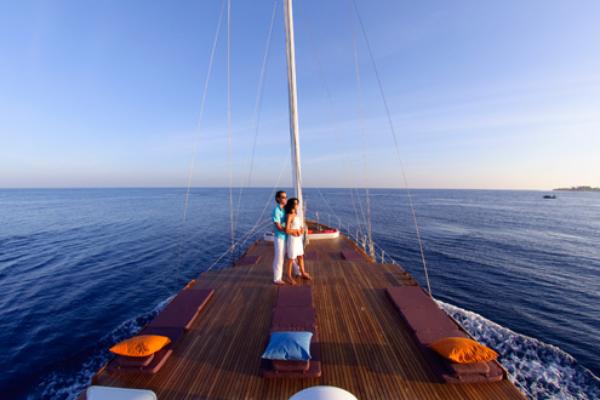 WEDDING LISTS
Many couples choose to offer their guests a honeymoon wedding list service and Experience Travel Group can help here. We offer a free service for our clients; sending out an attractive card to be added to the wedding invitation so guests can contribute if they so wish. We'll then send your guests a honeymoon voucher that they can give at the wedding. We have found from experience that this service works well and our friendly and efficient consultants will ensure your guests find the experience easy and simple.
WHAT TO DO NOW?
Whether you are looking for out-and-out luxury, a relaxing beach stay, an off the beaten track adventure, or indeed a combination of the above (marriage being the art of compromise after all..!) book a honeymoon consultation with us today and we'll work together to plan the perfect honeymoon.