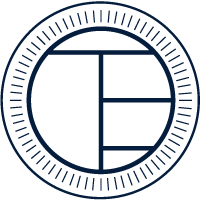 RESPECTING THE WORLD WE EXPLORE
Travelling "sustainably" is part of our DNA at Experience Travel Group (ETG). We built our company around a belief that exploring the world is a wonderful experience and that tourism can have a positive impact when we respect the world as we explore it. We firmly believe travelling in a way that preserves the natural environment, adheres to cultural customs and supports local communities is not just respectful but actually makes for a better travel experience.
The three pillars of sustainable travel - environment, society and economy - have always been at the heart of what we do, whether we are creating new excursions, providing pre-holiday info to our clients or finding ways to make it easier for you to tread with a lighter footprint.
As a result, it's quite hard to condense 'Sustainable Travel at ETG' into one page! But here's an introduction to what sustainability means to us.
ENVIRONMENTAL IMPACT
The fight against plastic: one bottle at a time
We are working with our in-country partners to reduce and ultimately eliminate single-use plastic water bottles from our trips. Though we have great ambitions for this project, it's a big challenge logistically - so our approach is 'one bottle at a time.'
Our project's aim is three-fold:
1. Offer all our clients an aluminium water bottle on arrival
2. Provide a sustainable drinking water refill system in our vehicles
3. Encourage our preferred hotels to provide water refill stations
We estimate that using one of these reusable bottles will save an average of 56 single-use plastic bottles per person per two-week trip. That's a potential saving of over 90,000 bottles a year in the ETG community alone!
To read more about this project, please visit our One Bottle at a Time page.
The carbon 'elephant' in the room
Obviously we believe in the economic, societal and even environmental benefits of tourism, or we wouldn't do what we do. However, there is little getting around the fact that taking a flight affects our individual carbon footprint.
We can advise you on the most fuel-efficient airline and aircraft to get to Asia. Once you're there, travelling by train or boat rather than taking a local flight can be the greatest way to get a true feel for a country.
We're also delighted to announce a new partnership with a carbon positive project - one that not only captures carbon but protects biodiversity and promotes sustainable tourism in our destinations as well.
Read more about our carbon capture pledge here
Animal welfare
Getting up close with wildlife in its natural habitat can be extraordinary - but how do you know that what you are doing has the very best interests of the wildlife at heart?
We include animal welfare standards as part of our contracts with suppliers. We were one of the first tour operators in the UK to outright ban certain wildlife experiences, such as elephant riding.
These days, we actively seek out organisations and guides that are at the cutting edge of conservation and sustainability. What's more, we provide clients with detailed guidelines for getting the most out of any wildlife spotting opportunities without compromising the animals' welfare.
For tips on animal-friendly travel we recommend the guide put together by global animal welfare organisation Four Paws.
SOCIAL IMPACT

The power of good
food to change lives
Did you know that you can have a really positive impact on the local communities you visit, simply by enjoying a tasty meal?
As part of the AITO (Association of Independent Tour Operators) Sustainable Travel initiative, we have pledged our support for social enterprise restaurants in Asia. Several of our city experiences include lunch at quality restaurants that invest in the future of vulnerable young people in their communities.
We are confident of the positive impact of this initiative and we know from lots of great feedback that they enhance our clients' experience of a destination. It's a win-win!
Tackling over-tourism
At ETG we are concerned about the impact of over-tourism throughout the world. We strive to be honest about visitor numbers at tourist hotspots and encourage travellers to explore lesser-visited destinations.
There are several "busy" must-see destinations that you'll surely want to visit, the Taj Mahal or Angkor Wat for example, and we will ensure you have the best experience despite the crowds. But our aim is to provide holidays that reveal a country's magic through interesting interactions and unique viewpoints. And, often, our clients tell us that it's actually those hidden spots and chance encounters that are their best memories.
KEEPING
IT LOCAL
We've always promoted small family-run hotels and those properties that retain a strong connection with their immediate community. Plus, we actively source excursions and activities that put local people at the centre and spread the economic benefits of tourism around the community. In this way, local people are empowered by the opportunities created for employment, development and conservation, while visitors have an opportunity to take part in high quality, often unique experiences safe in the knowledge that they are having a direct and positive impact.
Supporting the wider
ETG Community
We are based in London, but our community extends right across Asia: from our fantastic guides to our hotel partners and in-country teams. And, when times get tough, we band together. In 2019, for example, we set up a crowdfunding initiative to support our fantastic chauffeur-guides in Sri Lanka. The response from our clients and in-country teams across Asia was astonishing. We are in the business of helping our destinations thrive, prosper and, where necessary, heal.

Client comments
"With ETG, you feel like a traveller, not a tourist and for me I feel like the positives of tourism are emphasised - helping support local communities, not damaging the environment or supporting activities that are not sustainable or cruel to animals. I feel like I can trust ETG. Using ETG also gives you an adventure holiday with zero stress."
Anneke H., 1st October 2019
"The India trip was eye-opening and one we'll never forget. The activities booked were unique experiences off the beaten path - for example watching the doodh mandi (milk market) in Jaipur, we didn't see a single other tourist (our Indian friends at home haven't even seen this side of India and they grew up there)!"
Chelsea H., 11th April 2019
"We've returned from our travels in Indonesia and we wanted to give you feedback about Fair Warung Bale. What they produce in that kitchen is amazing and it's really nice to know that while you're sat there, having a lovely meal, you're also helping other people. It makes a big difference to people's lives."
Lorna D., November 2018
Our Sustainable Travel Blog
The newsletter you look forward to
A world of wonder delivered straight to your inbox. Your fantastic fortnightly round-up of delicious destinations, the hottest in cool accommodation, (the coolest in hot accommodation?), wild and woolly traveller experiences and advice from our expert travel team, plus all our latest holiday offers.
Sign up Here