If you're planning a holiday around school holiday dates, a special occasion or simply wish to travel in a given month, the ETG travel calendar can be your guide. Our experts don't just factor in the best time to travel weather-wise, though of course, that plays a part; we're also interested in the brilliant festivals, experiences and occasions that can elevate your holiday to the next level.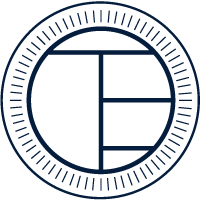 THE ETG TRAVEL CALENDAR: WHEN TO GO WHERE IN ASIA
JANUARY
WHERE TO GO IN JANUARY?
Broadly speaking, this is a great time to travel across much of Southeast Asia, though the weather can get rather cool at high altitudes. South India and Sri Lanka are in peak season; in Sri Lanka, too, it's a brilliant time to spot whales. Alternatively, if you'd like to start the year with a true adventure, the farther reaches of Indonesia, such as Raja Ampat and the Spice Islands, are at their best.
FEBRUARY
WHERE TO GO IN FEBRUARY?
Again, Sri Lanka and much of Southeast Asia are in their prime – we may only suggest avoiding Vietnamese New Year in Vietnam (Tet) as many businesses close. For families seeking a half-term break, Oman is wonderful this time of year and easily accessible with a direct 7-hour flight. The Maldives, too, is glorious in February and can be brilliant for a week or two of winter sun.
MARCH
WHERE TO GO IN MARCH?
Southeast Asia is getting hotter in the build-up to the monsoon, so for sun-seekers, this will be a great time to visit the likes of Vietnam, Thailand and Myanmar. If you feel like some festivity, March also marks Holi, the famous festival of colour, in India. The festival is mostly celebrated in the north of the country, so a trip to Rajasthan or Uttar Pradesh works well at this time of year.
APRIL
WHERE TO GO IN APRIL?
April is the very best month to spot wildlife in Central India, as high temperatures mean animals gather around particular water sources (warning though: it can get sweltering!). Songkran, or Khmer new year, draws many travellers to Thailand, but our experts say Southern Laos is a great alternative - you can experience the fun of the festival with fewer tourist crowds. And, for those who love a good landscape, the Rhododendron season in Bhutan is exquisite.
MAY
WHERE TO GO IN MAY?
Our insiders say that May is a brilliant time to go to Borneo. The weather is lovely and you're just before peak season, which means there is much better availability for hotels and wildlife experiences (not to mention better value, too). If you can handle the heat, the beaches in Central Vietnam are exceptionally sunny and not too crowded. And, over in Sulawesi, it's the Torajan funeral season – one of the most unforgettable travel experiences on earth.
JULY
WHERE TO GO IN JULY?
For adventure lovers, this is the perfect time to visit Ladakh in north-west India, one of the most beautiful locations for trekking and soaking up some natural beauty. For family holidays, you can't go wrong with Sri Lanka, Vietnam or the East Coast of Thailand (though much of Thailand is affected by the monsoon, the East is hot, sunny and perfect for a beach break). The Maldives is also better value at this time of year than any other.
AUGUST
WHERE TO GO IN AUGUST?
Bizarrely, the monsoon season in Salalah, Southern Oman, is the best time of year to visit. The rains bring cooler temperatures and staggeringly lush scenery; it can make for an excellent and unique summer holiday. It's monsoon season in Cambodia too and, though it's not often thought of as a fantastic time to visit, we would argue otherwise: showers tend to be short and sharp and the landscapes are just exceptional. Our top pick for a family holiday to Sri Lanka as well.
SEPTEMBER
WHERE TO GO IN SEPTEMBER?
Psst – not many people know this, but September is one of the lesser-known times to go Sri Lanka. The weather is good, but you don't have to pay peak season prices, and it's the time of the world's largest Asian elephant gathering. It's also a great time to visit North East India which is perfect in September, too.
OCTOBER
WHERE TO GO IN OCTOBER?
For those who love culture, October is an excellent time to go to Bhutan as many of the country's most exciting festivals take place. Indochina and Myanmar are exceptionally beautiful in October too, as the recent rains mean rivers are high and landscapes are stunning. The amazing beaches of Myanmar open from October too, so you can be among the first of the season on like likes of Ngapali and the Mergui Archipelago.
NOVEMBER
WHERE TO GO IN NOVEMBER?
Northern Laos and Vietnam are among our top picks for November, especially if you love the great outdoors: trekking conditions are optimal as you'll find clear skies without being too cold. The rains are mostly gone from the Maldives, too, and it's manta season too – snorkels at the ready.
DECEMBER
WHERE TO GO IN DECEMBER?
All tropical Southeast Asia is brilliant in December; if you don't mind paying peak season prices, the weather and ambience of the region are spectacular. If you fancy a Christmas holiday on the beach, you can't beat Thailand; white sands, clear waters and sundown cocktails await. Alternatively, this is the best time to go to Kerala in Southern India too.