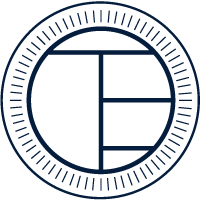 Organising a holiday through ETG
This is your guide to budgeting for your holiday. We'll comment on your costs before and during your holiday. We'll help you understand how holiday costs work so you know where your money is going and why.  This guide is designed to help people considering booking a holiday with ETG but should help those looking to book online or with other travel agents/ tour operators.  
How much will my holiday cost?
As every holiday is bespoke, prices vary. To give you an idea, our holidays typically cost between £4,500 and £8,000 per adult depending on trip length and time of year and the hotels and flights involved. Child and seasonal discounts may bring the price lower than this.

We don't charge a booking fee and the package price is built up from all the different elements included. The total price you pay depends on the quality and price of the hotels, experiences and transportation, accommodation, and the class of flight you choose. The exchange rate at the time is a big factor too*.

We try to include as much as possible upfront so you know exactly where you are.


What is included in the cost of my holiday?
Our immersive holidays with give back always include three elements: immersive experiences, a 'give back' experience and a 'secret' extra. They will be unique to your holiday. To provide this, every holiday we put together will include guides, drivers and their tips and expenses, hotels, entrance fees, any meals or snacks mentioned, national park/wildlife permits and internal/regional flights and trains.

We might or might not include international flights, depending on whether you want us to or not.

Your holiday is fully financially protected through our ATOL bond or our membership of ABTA. As tour operators, we take full ownership of your health and safety during the trip and take this responsibility very seriously.

Also included are small daily costs for sundries like an extra morning coffee, snacks, toiletries like hand sanitiser, and - if you don't already have one - a reusable water bottle  (which is better both for the environment and your wallet). Every trip has a sizeable carbon contribution with a reputable and relevant carbon scheme. Our tip-inclusive policy is another major inclusion in terms of costs.  Finally, we pay all local taxes in full and properly. It's the right thing to do.


We'll only use accommodation and room categories that we deem suitable for our travellers (e.g., not the lead-in room without a window nor hotels unfit for purpose). We don't upsell or down-sell but seek to find the best fit for you.  We're not in the business of luring you in with low prices and then giving you a shock when you receive a quote. It isn't a trustworthy way to do business and it wastes your time.
*Exchange rates: our costs are incurred in either the local currency or in dollars. The exchange rate at the time determines what we charge. However, once we put together a proposal, we can guarantee that price for at least seven days, usually much longer. Once you have confirmed your holiday, we will purchase the currency and fix the price, removing the risk of any exchange rate fluctuations between the time of booking and your departure.
Are ETG holidays good value?
That judgement is for our customers, and we refer you to our reviews. Every single customer is given a chance to post a public review here.

They've found that while they could have found cheaper holidays elsewhere, they couldn't find the same immersive, interactive experience. That's why so many of our customers use the term 'a once in a lifetime experience'.

We're not the lowest-cost tour operator and we don't pretend to be.  We offer excellent value for money as destination specialists who listen to your needs and put you at the centre of your adventure.
What Do We Charge for Our Services?
The actual level of that margin is commercially sensitive and varies from booking to booking, depending on the inclusions. Our Travel Team have no control over margins. We take all the financial risk of a 'Force Majeure cancellation and guarantee our prices when booking. We maintain a consistent margin to remain profitable and provide the high levels of service for which we are known.

We make the bulk of our margins by using our buying power to purchase hotels at a considerably lower price than they sell for directly. The training of guides and the research and development that has gone into all the different elements is reflected in the total cost. Local taxes are paid in full and are included in the total cost. Exchange rates are set at the time of booking to provide certainty and we hedge our currency sensibly at this point. You can travel safely with the knowledge that there will not be any unexpected costs. 
Are Your prices higher than they were BC (Before Covid)?

Well, yes, they are. We effectively put together our holidays based on the cost of various factors. If the underlying costs rise, then our holidays rise too.
That said, our prices are bespoke, so we can take advantage of deals and our expertise to find better value hotels and tricks to get the best possible flights and work to the same budget. It depends on what you want and what you value.
What affects the cost of my holiday? 

Beyond the main factors such as flight class (which part of the plane you fly in), quality of accommodation, length of trip and the number of people travelling (usually the per-person cost decreases the more people there are), there are a few more subtle considerations that affect the cost of your holiday. 
If you want a lower-cost trip, the rule of thumb is usually 'less is more'. Take in just a few places, travel overland rather than by air, and have fewer pre-planned activities included. There is a balance to be struck between this more minimalist approach and something that will give you a more in-depth insight into your destination.  Trips get more expensive when you add in lots of internal flights and/or make multiple stops along the way or if you cross borders in a multi-country itinerary. 
Your choice of hotels - and room categories within hotels - can have a big impact on price too... your consultant's experience is invaluable here.  One upgraded hotel or room category could make a significant cost increase but could well be just right for that time of your trip.  Equally, some inside knowledge about a gorgeous room that's very reasonably priced will save you from paying over the odds when you don't need to.
Then, there is the time of year that you travel - will it be the peak, high, shoulder or low season? The time of year you travel has a huge impact on the cost.
It is hard to compare costs from country to country. On-the-ground infrastructure for guiding and transportation differ, hotels are valued differently in each country and the cost of raw materials varies hugely – as do local taxes and regulations.   


Your consultant can guide you on the best times of year to travel and give you an idea, at least, of how price is likely to differ between destinations. If you'd like to compare options across the region before making a decision on a destination, please do get in touch. We're here to plan with you. It's your adventure.
Do I get a price breakdown of the holiday? 
If you want us to explain the general breakdown of costs, we're always more than happy to do so and we'll let you know how much you'll save or increase costs with different accommodation, experience and transportation options. 
However, we don't break our prices down to the minute level, as behind the package price is a complicated web of exchange rates, taxes, and micro costs such as guiding fees, entrances, mileage calculations and bonding. 
We're very much about the full package. By breaking out all the elements, we risk commoditising what we offer and undervaluing the service we provide, both in the planning and delivery of the holiday. We are very proud of our service and expertise and the care we put into getting each holiday just right. Above all we are proud of the way we deliver the holidays on the ground, our in-country infrastructure, our support setup, our guides, our local partners - everyone and everything which enables you to relax and enjoy the holiday adventure and experience for which you are paying
Are there any hidden costs?
The main additional costs in-country are meals and drinks. While we often include meals, we always leave plenty of space for your own exploring and discovering (providing lists of restaurants kept up to date by your fellow food enthusiasts - other customers).
Beware, though, imported alcohol can be pricy, as can imported food items. That said, most hotels and restaurants in Asia offer hugely better value than Europe and the UK, much less America.
Tipping is a big additional cost with most holidays in Asia and the US. However, at ETG, we include the tips UPFRONT for your main guides. These tips amount to, on average, £20 per day, so it is a significant extra cost you should budget for if you do not travel on an ETG holiday. Our guides much prefer it as it gives them certainty and we find it avoids any awkwardness.
As with most other reputable tour operators, taxes, transportation and entrances are included in our prices. These amount to a very substantial amount, and people often don't consider them when calculating the costs of going 'DIY'.
What forms of payment do you take? 
We accept all forms of payment including bank transfer, cheque, cash, debit or credit card and AMEX, with no additional charges for using any payment method.   
What is the deposit and when do I have to pay the balance of my trip? 
We'll ask for a 20% deposit and then we'll confirm and book everything for you. Once the holiday is confirmed and you are happy, the deposit becomes non-refundable and you can relax and get excited. If you have any last-minute inspiration or plan changes, we can continue fine-tuning right up until the time of travel. 
The required deposit will occasionally be higher, but we'll advise you if so. For example, to take advantage of certain flight deals, paying for flights or hotels in full may be necessary as soon as a confirmed booking is made.
The remaining balance is due no less than 12 weeks before departure. However, if you're booking 12 weeks or less before departure, we'll ask for the full cost of the holiday straight away. 
Our Terms and Conditions provide more detailed information, however, feel free to contact us with any queries.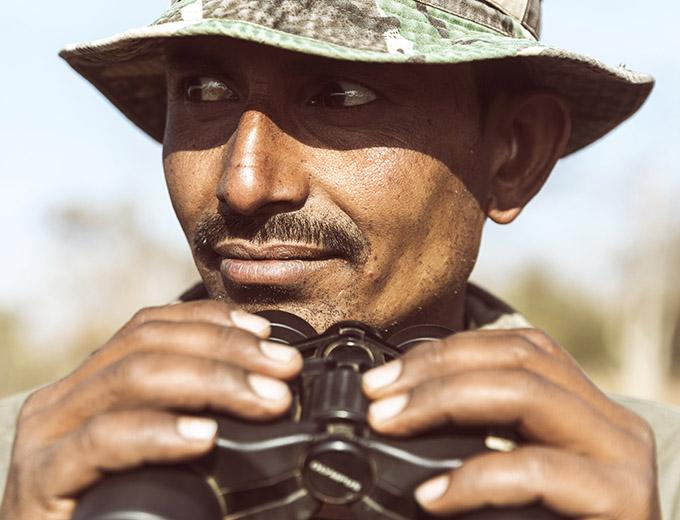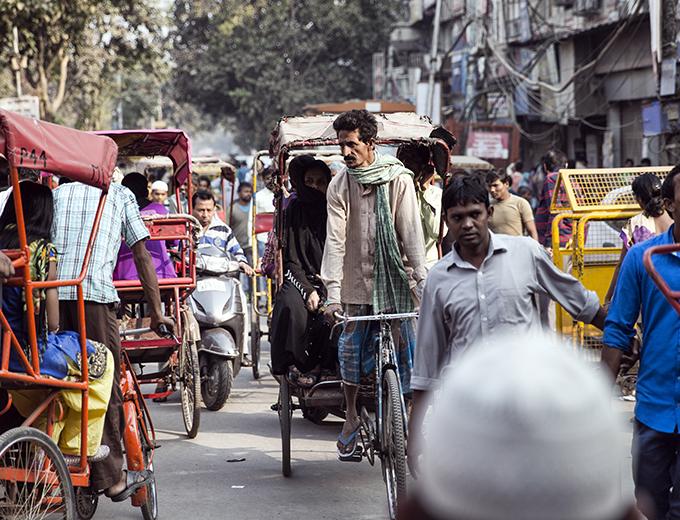 Is it cheaper to book a holiday online or through a travel agent or tour operator?
On first impressions, it is likely to be cheaper to book all the different elements online than through a travel agent or tour operator (find out the difference between a tour operator and travel agent on the link). However, there are a number of caveats and points to consider.
When I return home, will I have spent less booking online or through a travel agent or tour operator?
If you did hours of research before booking your holiday yourself and never got caught out by a rogue taxi driver, didn't spend anything that wasn't planned, all logistics went smoothly and you spent a significant amount of your trip making sure that every pound was accounted for, then we think you could spend considerably less than if you booked via a tour operator or travel agent.
Once all costs are taken into consideration there is unlikely to be a huge cost differential between a so-called 'DIY' approach and booking via a tour operator or travel agent (a travel agent typically arranges the holiday via a tour operator), though it does vary according to the type of holiday you book. As we outline in our first paragraph, ETG holiday prices are very comprehensive, so you know where you stand. Critically, a holiday with a good tour operator comes without the hassle and time expended by you before you travel as well as, importantly, when you should be relaxing and enjoying yourself in-country.
It is worth bearing in mind that ETG holidays cannot be booked directly online. You cannot book our trained guides online, our safety-checked vehicles, our exclusive experiences, or benefit from the years of planning experience and expertise of our team, both in the UK and in Asia. You won't benefit from our financial bonding or our in-country support service. It would be like comparing apples and, well, a fruit substitute!
If I book through a travel agent or tour operator, do I get to take advantage of special offers?
If you book through ETG, then, yes. Due to our buying power and fantastic relationships across Asia we always get fantastic offers that we will of course pass onto you. What's more, we can knit together different special offers to ensure that you get the holiday that suits you, while taking advantage of any price savings to be made.
Is it cheaper to book flights online or with a travel agent or tour operator?
It's true that you can often book international flights yourself at a lower cost than with a travel agent or tour operator, particularly if you have air miles to use... but there are many caveats to this. If you decide to book flights yourself, the key points to consider before booking your own flights are:
- What financial protection or flexibility is there if you need to change the flights, or they get cancelled? Are the flights ATOL bonded?
- Travel agents and tour operators often get fares that don't have to be paid for there and then. These are sometimes more expensive than if you paid there and then but mean you can easily change routes or names without any charges. If you book flights there and then, there will be charges from the airline for any changes (routes, times, names, dates of birth etc).
- Does the fare include seat reservation charges, all taxes and what is the luggage allowance?
- Does the routing fit in with the itinerary you're planning, or is there a more efficient route with less travelling? We highly recommend creating at least an outline itinerary before booking your flights so you can get the balance right.
- Can you include domestic or regional flights in the cost of your international flight ticket? You're unlikely to be able to do this when booking online, but travel agents and tour operators can take advantage of fares that do. This can save you a lot of money.
I have air miles. Can I book my own flights if I book a holiday through a travel agent or tour operator?
If you would like to book flights with your air miles, then that's fine by us. Your holiday proper starts on arrival at your destination.
It's very hard for a travel agent tour operator to use your airline points to obtain lower-cost fares. Therefore, if booking flights on your points gives you a major benefit, you're better off booking them yourself. If you do book flights with us, we can of course submit your membership details and make sure you accrue the points on your account.
It's worth remembering that you receive extra protection when flights and ground arrangements are booked together, and we can't be held responsible for any schedule changes or problems you have with flights you have booked yourself.
What should I consider when booking with an Online Travel Agent (OTA)?
Don't believe the first price you see on online booking travel agencies (booking.com, Agoda, etc). We have no doubt that the first price you see will be lower than any we can offer. But once you get to the checkout, in most cases the price will have increased and sometimes does not include all taxes and service charges.
However, you might well not have to pay until you're at the accommodation in the country, which is great. But from our own experience and comments from others who have used OTA's, we've noticed that the exchange rate will often be significantly lower than advertised at the time of booking (plus you'll have to factor in foreign transaction charges as mentioned above – unless you have taken our advice and got a 0% travel credit or debit card). There might be in-country taxes that weren't applied at booking too.
Our prices don't change, we will still include our financial protection and we will be flexible should you have to make alterations.
And, watch out if you're looking at a hotel page on an OTA page and an alert appears saying "Only 1 room left, book now!" This doesn't mean that one room in the hotel is left, it just means that of the rooms allotted to the specific OTA, only one of those is still available. An important distinction!
Do I get financial protection and backup support when I book online?
Booking through a tour operator also means you have the peace of mind of financial protection, which you won't get if you book online. If anything goes wrong or there are changes to an itinerary, it is the tour operator's responsibility to reorganise your trip. If you book online or with an in-country operator, it's worth checking if paying by credit card offers you some protection. However, there's no obligation for anyone to repatriate you or change your booking if any part were to be affected by events outside of your control, or indeed take responsibility for your safety and well-being while you are away.
We offer 100% legal and financial protection on all our holidays, whether you're based in the UK or elsewhere in the world. We hold an ATOL license with the CAA (Civil Aviation Authority) and are proud members of ABTA (Association of British Travel Agents) and AITO (Association of Independent Tour Operators).
You can read how we helped our clients get home at the beginning of the covid 19 pandemic. We have also produced a summary of the differences between booking direct or online vs booking through a tour operator that focuses on more than just the price.
I took your itinerary and a competitor can offer me a cheaper like-for-like deal...can you price match?
We don't price match. It is not possible to get a quote for one of our trips on a like-for-like basis from anyone else. When combined, our signature experiences, hand-picked guides and quality of support service pre and post-departure, both in the UK and abroad, offer an all-around service that cannot be broken down or commoditised, nor booked with anyone else. That said, we will ensure that certain individual aspects such as villas and river cruises are price matched.
How do I find the cheapest flights possible?
It is only the low-cost regional carriers (EasyJet, Ryanair etc.) that have endless promotions, driven by their business model of high numbers at low rates with extortionate extras. While the major carriers to Asia do have sales, it is usually to promote new or under-selling routes and they are typically for travel in the low season. January can be a time for good deals though...just make sure, as we've already said, that you have an outline itinerary in place before booking flights. You might have to travel for longer than you bargained for in order to get those 'on sale' routes. While searching in incognito is encouraged by some in order to ensure flights prices don't increase based on previous search history, this is largely false information. But do be ready to book seats when shown a price (as long as you're keen to book!) as flight prices on short-haul routes, in particular, are volatile and can change as you're on the site.
Airlines use a tiered structure for their ticket pricing. For example, if there are 200 seats on a plane and the airline needs to make £200,000 from one flight, that's an average of £2,000 per seat. Most people are not prepared to pay that much, so it doesn't make good business sense for the airline to release all seats at £2,000. Therefore, airlines open up the market by releasing, for example, 60 seats at £500 each, 45 seats at £740, 40 seats at £950, 30 seats at £1,400, and 25 seats at £2,268. Then supply and demand kick in and the airline might adjust the number of lower-cost seats depending on how the flight is selling.
The more available a flight is, the more lower-cost seats will be available, which means that booking sooner rather than later is important. We often find the sweet spot is 9-10 months before departure. Most flights become available 11 months before the inbound date and are often released at slightly higher rates before dropping a little, as the above example notes.
Popular times to travel, like holiday seasons (in the UK and the destination you're going to), will book up fast and quickly become expensive. Get in early. We often see direct economy flights priced between £900 and £1000 per person for Christmas and New Year dates if they're booked less than 7 months before departure...higher if book less than 4 or 5 months before departure. As we mention below though Etihad, Emirates and Qatar can help with lower-cost flights compared to direct options.
Most people who travel try to leave home and arrive back on a weekend, so weekends tend to book up faster. Tuesday is the cheapest day to fly. If you want to be away for the weekend, you might find leaving on a Thursday is cheaper than on a Friday. Note this has much more impact on European short-haul flight prices than on long haul flights to Asia but, still, if you're looking to really squeeze the pennies then it's worth remembering.
Early morning flights and indirect routes are likely to stay cheaper for longer than prime-time and direct options. However, for holidays to South and Southeast Asia, we often recommend Qatar, Emirates and Etihad even though they require transit in Doha, Dubai or Abu Dhabi because they are three of the best airlines in the world, are competitively priced and have great (and frequent) links from the middle east to our destinations.
For long haul flights and carriers, just because a flight doesn't have many passengers booked on it, doesn't mean there will be low prices available at the last minute. The route you want might operate a couple of times a day so those other flights might be very busy. The airline is likely to be running other flights worldwide too, so different routes will cover any profit lost on your particular flight so it isn't worth the airline lowering prices in an attempt to get a few more passengers at the last minute.
How can I get cheap Business Class flights?
Sorry to disappoint you, but there is no golden ticket to a cheap business class flight. Except if you have air miles!
However, there are ways you can get fantastic value business class flights. We even have a case study on how to get Business class flights for economy prices with BA.
Just remember, as we mentioned above, you might get great value flights on a particular route, but how do they fit in with the trip you actually want?
Does it mean you need extra flights or travel time within the destination just to get excellent value business class flights? Only you can decide where your priorities lie.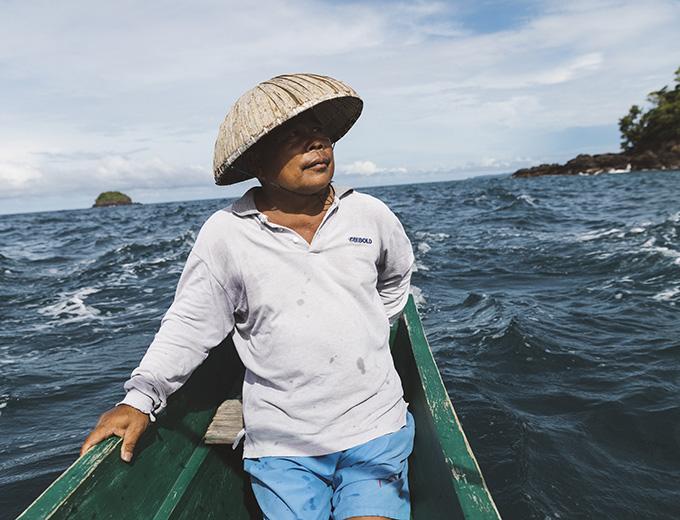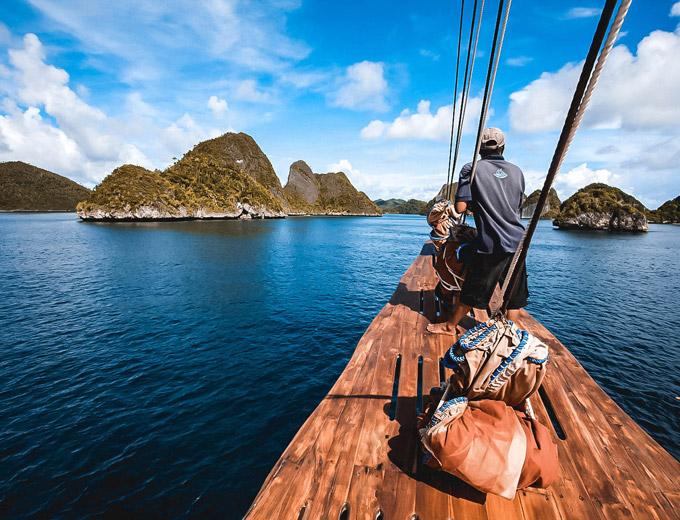 What travel costs are there before I go on holiday?
Think about how you will get to and from the airport in the UK. Do you need a taxi? Do you need an airport hotel? Do you need to pay for car parking whilst you're away? At ETG we often include airport transfers, airport hotels, and car parking so, if we don't ask you, make sure you ask us – we can look after all these arrangements for you if required.
Are visas included in the cost of my holiday?
As standard, visas are not included in the cost of your holiday. We are more than happy to offer advice on how to obtain visas and can organise them on your behalf for a select number of countries. We will give you the options available, during the holiday planning process. You can also find specific destination visa information here. Make sure you factor in these costs when planning your holiday – visa costs can range from $35 to $100 per person.
How much do vaccinations cost?
Vaccinations will add to the cost of your trip and, although some are free, others can be upwards of £40 each. Our team of specialists can provide advice on which ones they have had in the past, but you must go to your GP for medical advice. We also recommend checking the Fit For Travel website as a starting point.
How much will Covid tests add to the cost of my holiday?
Your consultant will talk you through the options for your particular destination as each country has its own rules. Plus there are the rules from the UK side on return to home. We can include the costs of covid tests in the cost of your holiday so you don't have to worry about them - everything will be organised for you.
Are seats included in the cost of my flights?
If it's possible for us to select seats on a flight for you free of charge, we will do that. A lot of airlines allow you to request seats free of charge once you check-in online (usually 48 hours before departure). However, airlines often charge you to reserve specific seats; as much as £40 per seat per flight. For example, if you flew Emirates to Kuala Lumpur via Dubai it would be £80 per person per way to pre-book seats. If there is the option to pay for specific seats in advance, it's usually a requirement that your flight tickets have been paid for in full and issued. Whatever, we'll always talk you through the options available to you. Finally, please remember that airlines never guarantee seat reservations, even if you've paid for them. It's still important to get to the airport in plenty of time to confirm your preferred seats.
What is the best travel insurance policy?
The travel insurance policy that's best for you depends on your personal circumstances, including health and age. A suitable travel insurance policy must include:
- Medical expenses
- Cover for getting you back home (repatriation)
- Cancellation/Curtailment
- Missed departure
- Delay
- Travel abandonment
- Baggage cover
- Personal liability cover
Most of our travellers travel a couple of times a year or more, in which case a multi-trip/annual travel insurance policy can be the best option. You should have travel insurance cover arranged from the moment you book a holiday. Then you'll be protected if anything happens between booking and departure date.
Campbell Irvine is our recommended provider based on years of good service to our clients and thorough and competitive policies. You can also read our blog on travel insurance elements to look out for when travelling post covid 19.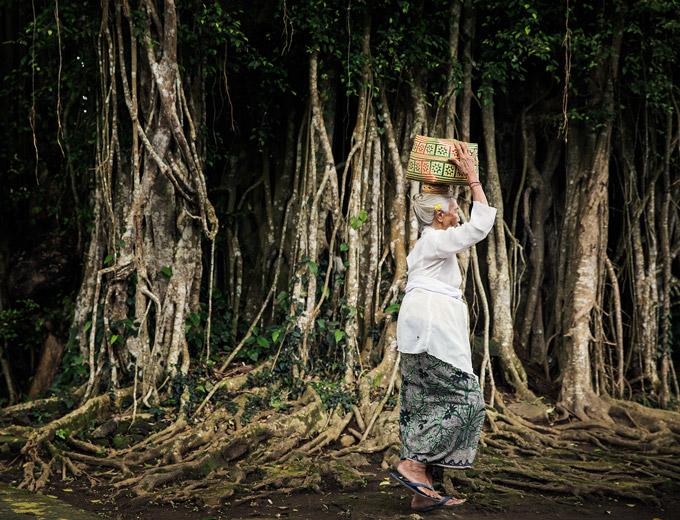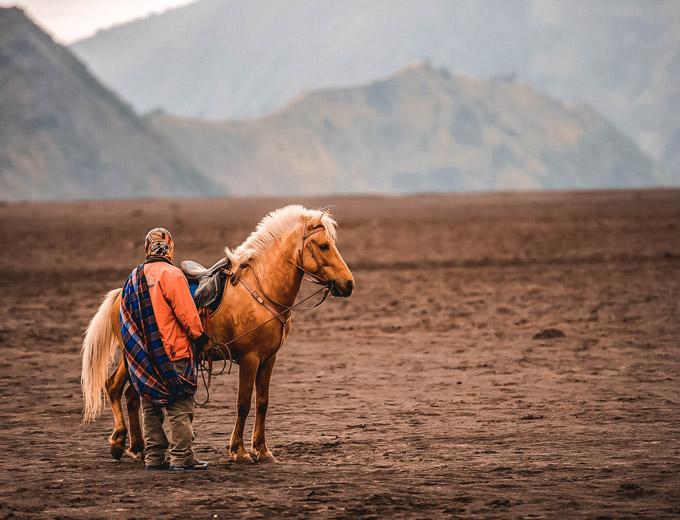 How much spending money should I take on holiday?
So you've decided to book either online or through a travel agent or tour operator. Then you paid for most of your holiday at a fixed price if you booked through a travel agent or tour operator. If you booked online you might have to pay once you arrive at each hotel though. You've also factored in costs to think about before you travel - vaccinations, flight seats, visas, insurance etc. Now you should think about how much you'll actually spend whilst on your holiday. Here are a number of things to think about.
Are tips included in the cost of my holiday?
The majority of our trips are tip inclusive holidays. The only ones that are not are in destinations where tips are not culturally expected: Oman, Maldives, Singapore and Hong Kong.
You can read more about how and why we have introduced tip inclusive holidays.
In short, there are three main reasons why we decided to pioneer tipping inclusive holidays. Firstly, we feel that it is fairer for our clients. We can give the true cost of the holiday upfront, without significant hidden extras occurring locally. Secondly, we think it makes for better customer service. There is none of that awkward fumbling for notes and wondering if you have tipped the right amount, and it puts the whole relationship between guide and traveller on a less commercial footing. Lastly, it is much better for our guides as it enables them to plan without the uncertainty of whether someone will tip them or not.
It also brings ETG full circle. In 2018, all ETG employees went from being on commission to a fixed higher basic wage. This removed any incentive to push clients into holidays that might not suit perfectly, provided greater security for our staff and released them from the tension and pressure of a commission-based role. We've seen creativity, happiness and autonomy thrive.
Please note that tips for restaurant and hotel staff are not included.
What do I have to pay for in-country?
With tips pre-included in most of our holidays, you don't need to factor them into your in-country spend. This makes planning your budget so much easier. We can provide basic information on recommended daily budgets in each of our destinations, particularly in terms of food, drink and any transport that isn't pre-arranged for you.

In terms of local food options, street food is the cheapest (and arguably the best) way to eat in Asia and ETG will try and include at least one foodie experience as part of your culinary journey through the region. Local food in simple shopfront restaurants will cost more and the prices will edge up as the venue gets fancier. With your own intuition, recommendations from us at ETG HQ and our fantastic guides, we hope you'll be able to gauge the difference in the quality of food...otherwise, before you know it, you'll be breaking out the credit card for a dish at a characterless restaurant which you could buy for a pound or two from a street food vendor.
In terms of alcohol, you'll find vast cost variation as you do anywhere in the world. If you were at a local beach bar, for instance, you might find the price of beer and cocktails' very reasonable'. At a restaurant, the wine will probably be more expensive than the equivalent bottle in the UK because in most Asian countries there is a heavy import tax on alcohol. Plus, the more remote you get, the more expensive wine will be. We'd suggest you also check how dusty the bottle is; if you are somewhere very out-of-the-way, it's probably best to stick to beer or cocktails!
When it comes to spas and beauty treatments, price and snazziness usually go hand in hand. There are 1,000's of little massage shops across most Asian countries (of varying range in quality) where the average full-body massage can range from £20 to £60. In a hotel, on the other hand, prices will be much higher. In the top 5* hotels you're looking at around £150 per treatment, although this should be comparable with going to a lovely spa in the UK. All the bells and whistles. You'll also often find pop-up massage parlours on Thai beaches – quite a novel experience for around £30. A bit of a bargain, if we do say so ourselves.
Shopping: we could write a whole Q and A on this alone! Our advice for the best value is to stay local and stay true to your destination, e.g. think Indonesia for wooden handicrafts, Sri Lanka for emeralds, India for fabrics (ok, we're being a bit generalist, but you get the gist). Be careful you don't get conned by a high-pressured sale. It's rarer these days, but if your gut says it's not right, it's probably better to walk away.
If you buy something significant and ship it back, make sure you are aware of how much import tax you might have to pay. Do a quick Google – or that 'bargain' might give you a nasty shock. Oh, and don't forget to engage in friendly haggling (it's a big part of Asian buying culture), expect to get prices down by 30-50% depending on how good your skills are, or how much/volume you are buying. Try to keep a sense of proportion, however, (you might find yourself digging your heels in over 16,000 Vietnamese Dong, but that is only 50p). Finally, if a shop says its goods are 'fixed price', you know you can't haggle.
Think about how expensive the destination is in the first place, e.g. Bhutan and the Maldives are two of the more expensive destinations in Asia
Are there any hidden holiday costs I need to know about?
The main 'hidden' costs you should be aware of relate to cash withdrawal and foreign transaction charges.
As we've included the costs of tips, the fact that cash withdrawals and foreign currency transactions usually carry a surcharge is not the issue it will be on non-ETG holidays. But it is still worth thinking about. One of the best ways to manage currency exchange is to use a credit or debit card that offers you 0% on foreign transactions. Here is a great guide to travel credit or debit cards. When your bank tells you that they levy a £3 charge per foreign bank withdrawal, plus an extra 5% spread on the exchange rate, you'll realise the benefit of such a specialist card!
It is worth noting that a few of our destinations have a closed currency. In Sri Lanka, Bhutan and India you need to withdraw cash on arrival, you can't buy their currency outside the country. This makes it all the more important to get a card that doesn't penalise you on foreign transactions.
Malaysia is the only one of our destinations that charges a tourist tax and a departure tax. Foreign tourists staying at paid accommodation in Malaysia are subject to pay a Tourism Tax of MYR10 per room per night, which we cannot prepay. Malaysia also charges a departure tax at the airport, a maximum of 20MYR per person, (although from experience this isn't always enforced). We will notify you of these charges in any holiday proposals and confirmations we send you.
Luggage allowance fees are often applied by airlines, but we do our best to mitigate these by including higher luggage allowances for you on domestic or regional flights. For example, the standard allowance for Indian airlines is only 15kg; we automatically top this up to 20kg which is more in line with standard international economy luggage allowances.
Mobile phone charges should be factored in too...they can ramp up if you are not calling on WIFI! Read here for an expert guide on roaming charges abroad.
Finally, there are those things you forgot to pack! Luckily, at ETG we provide you with comprehensive packing lists tailored to all our destinations so you shouldn't forget anything and have to resort to last-minute or in-country purchases that you weren't anticipating. Our tips on how to be a more sustainable traveller don't just save the planet; they save you money too!
For tips on budgeting based on different destinations in Asia and different types of holidays check out our budgeting tips and tricks page.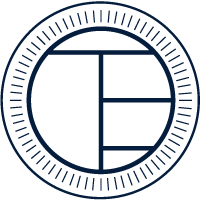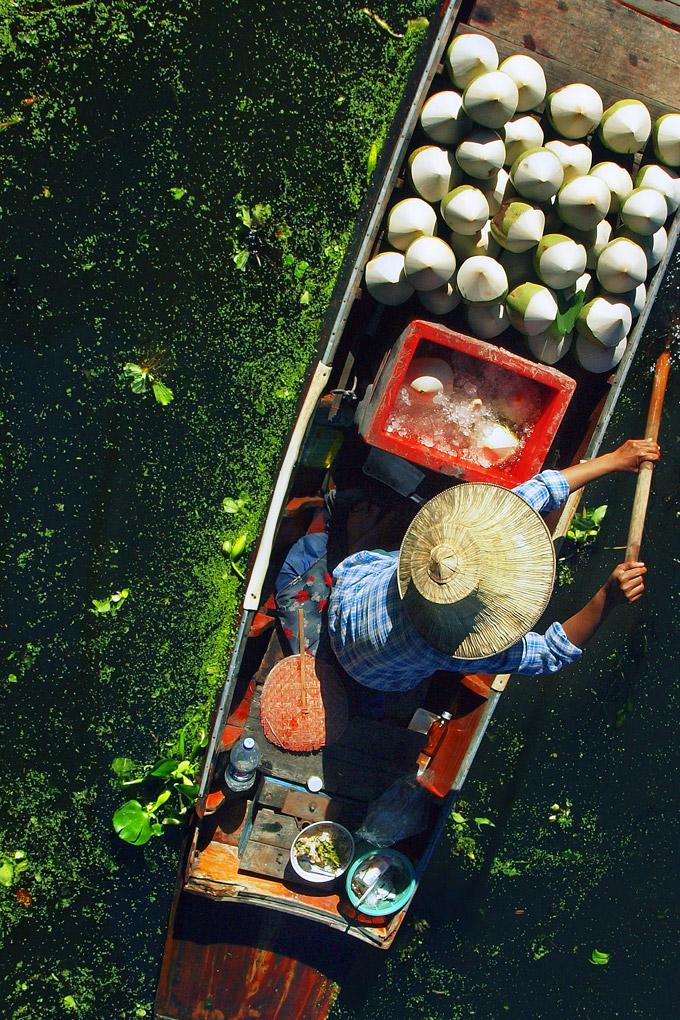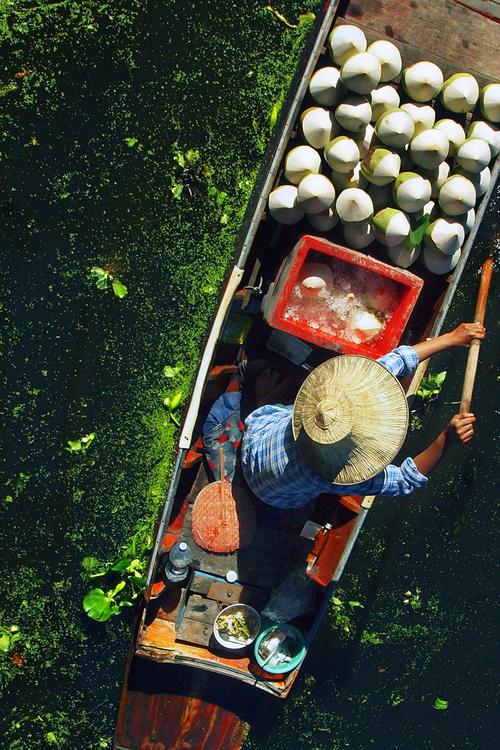 OUR HOLIDAYS ARE
NOW TIP-INCLUSIVE
ETG has been working on the idea of tipping inclusive holidays since 2018 now. It's been a long road, and without some big hurdles to say the least, but we wanted to tell the whole story, so we've produced this long read blog to help take a deeper dive into this complex subject. We hope you enjoy!