Here at Experience Travel Group we have been creating handcrafted travel experiences since 2004. During that time we've built a lot of long lasting relationship with you, our ETG travellers.
Now you can become a member of the ETG Traveller Rewards programme where you can enjoy some fantastic gifts and exclusive benefits. We will reward you when you travel with us again and also when you recommend a friend and they book a holiday with us.
When your recommended friends book a holiday with us, not only will you be rewarded but your friends will receive a £100 discount off their holiday.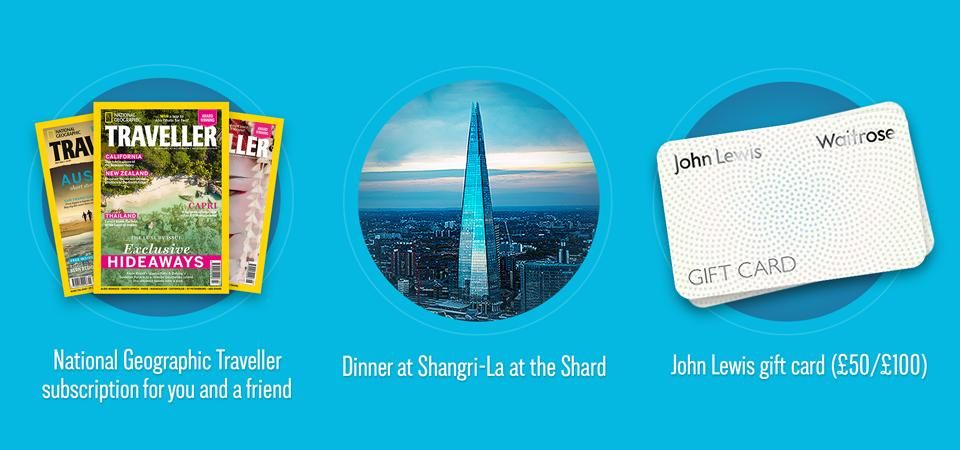 Exclusive benefits available to all members of ETG Traveller Rewards:
Claim free and priority access to our events. Be the first to find out about our fun and inspiring Experience Travel Group events and enjoy free tickets to attend.
Take advantage of our best travel deals. We'll make sure you're among the first to find out about our great travel offers.
Benefit from some great partnerships. Decide to explore the world beyond Asia and we'll recommend trusted partners who share our passion, expertise and level of service.
Choose from 1) National Geographic Traveller subscription for 2 households for 1 year 2) £100 voucher towards dinner at The Shangri-La at The Shard 3) £50 John Lewis gift card.
Bonus offer - if you book with us within 2 months of returning from your last holiday we will double the value of the John Lewis voucher or extend the National Geographic Traveller subscription to 2 years.
If you'd like to find out more, give us a call today on 020 7924 7133 and speak to one of our country specialists.
Customer Feedback
It is impossible to put into words just how fascinating India is and its people are incredibly friendly and welcoming. Thank you Experience Travel!
AT, January 2015
As Featured In
Go Top