Vietnam is very long and thin, encompassing various climates at different times of the year. Great for summer holidays on the beach as well as a bit of winter sun, there's always somewhere to travel to at any time. For more in-depth info on: 1) rainfall and temperatures per month, 2) fun festivals to attend, 3) expert suggestions on when to get the best value whilst travelling, download our free 'insider' weather guide.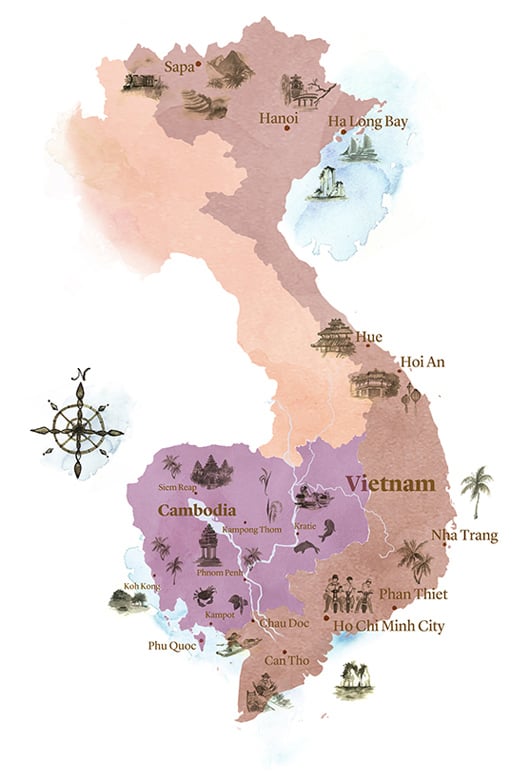 When to visit (Quick Summary)
Best Time
November - April
---
Monsoon Season
September - October
---
Beach Season
November - April (Southern Beaches)
May - August (Central Beaches)
---
Wildlife
December - May (Cat Tien National Park)
November - February (Cuc Phuong National Park)
---
January - March
A fantastic time to visit Vietnam - these months bring warm, dry weather across the country. Whilst the northern highlands may feel a little chilly in the evenings, the south of the country and beaches will be hot and basking in sunshine.
April
April is a transitional time for Vietnam's weather as it comes out of its peak season and starts to head towards its wet summer season, but make no mistake that it is still a brilliant time to visit. The south may have spots of rain but for the most part is hot, sunny and dry. The central regions begin to enter their hot, dry season making an Easter beach break ideal.
May - August
The beaches of Hue and Hoi An are hot, dry and sunny at this time of year - perfect for the summer holidays. The north is now firmly in its hot, wet summer with daily rain and humidity. The south will also be in wet season, but this is normally characterised by a short, sharp busts of showers followed by clear skies for the rest of the day. Tourist numbers are lower so it's still a good time to travel.
September - October
Some of the wettest months in Vietnam mean you will meet rain across the whole country. Conditions in the north start to improve, with trekking in Sapa possible again. Heavy rains and high winds start to hit the central highlands, making it unsuitable for the beach, and the south is still quite wet, although towards the end of the month the change is noticeable as it moves away from its wet summer.
November
This is when Vietnam's dry season returns fully across the country. The north will be clear and dry, although cooler and certainly so in Sapa where temperatures can feel a bit chilly at night. The central typhoons have ended meaning Hoi An and Hue will be dry and sunny, and the south of the country is at its absolute best – clear skies, no rain and sun-drenched beaches.
December
Another great month for Vietnam, the whole country will be sunny and dry, with warmer temperatures found in the south, especially along the lovely coastal areas of Mui Ne, Phan Thiet and Phu Quoc Island. Trekking conditions in Sapa are good with clear skies and less fog, although the evenings are a little chilly.

DOWNLOAD YOUR FREE WEATHER GUIDE
Enter your details for:
Monthly averages for temperature and rainfall
When to visit for any festivals
An in-depth look at the weather month-by-month
SOME OF OUR FAVOURITE HOLIDAYS TO VIETNAM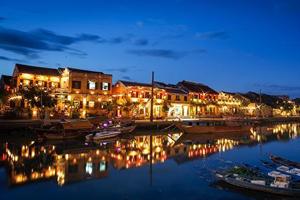 Classic Vietnam
This 14 night tour includes all the must-see sights, timed to dodge the busiest times of day and to give you an insider's perspective.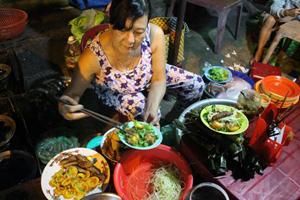 Essential Vietnam with a Culinary Twist
A classic tour of Vietnam's highlights with a special foodie edge with Experience Travel Group.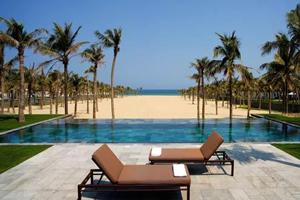 Classic Vietnam & Luxury Beach
A classic tour with superior accommodation plus a luxurious upgrade at the beach to the Nam Hai near Hoi An.
Specialists
We've been there, tried it, listened to your suggestions and improved it.
---
Trusted
We are full members of ABTA, AITO and hold an ATOL number 9324. We offer 100&percent; financial protection.
---
Experience
Your holiday will be privately guided and fully flexible. It's your holiday and we listen.
About Us
We're your go to people for bespoke, distinctive holidays across Southeast Asia and Sri Lanka. We're specialists in making your holiday experience something worth raving about.
Expertly Crafting Holidays since 2004.
Fully ATOL/ABTA bonded.
Go Top