Sri Lanka is a year-round destination with two monsoon seasons so there is a lot of confusion around when is the best time to visit. The weather doesn't run like clockwork here, and we can always be surprised by the weather in Sri Lanka! However, there will rarely be weather so dramatic that it will stand in the way of a brilliant holiday with plenty of warm weather and sunshine. This is our guide as to when you might like to visit Sri Lanka. For a more in depth breakdown of the best times to travel to Sri Lanka, download our free weather guide.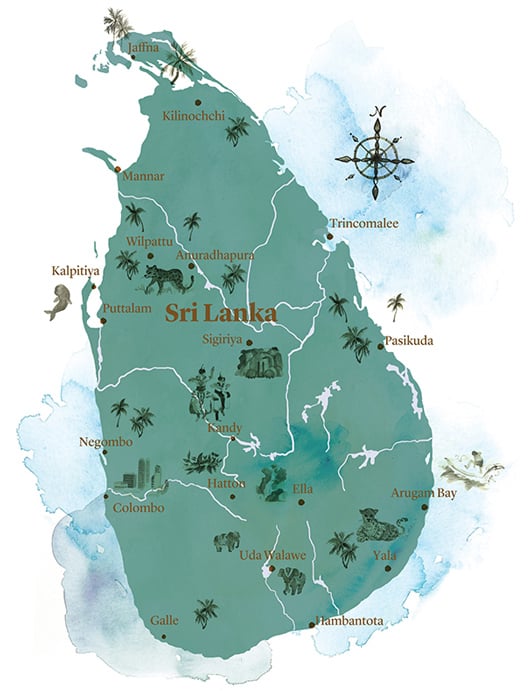 When to visit (Quick Summary)
Best Time
January - April (Entire Country)
Mid-July - September (Entire Country)
February - September North and East)
---
Monsoon Season
May - July (South-West Monsoon)
October - January (North-East Monsoon)
---
Beach Season
January - April (South)
May - July (East)
---
Wildlife
December - April (Bundala National Park - birds)
(South coast - whales)
November - April (Kalpitya - dolphins)
July - September (The Cultural Triangle
- The Gathering of the Elephants)
(Yala/Wilpattu - leopards)
---
January - March
A fantastic time to travel across the whole country, Sri Lanka is generally basking in sunshine and relatively dry all over throughout these months. Temperatures will be lovely and warm, although a touch cooler up in the Hill Country. Beaches on the south and west coasts are dry, hot and sunny.
April
Arguably the driest and hottest month of the year, April starts to get very hot - especially in the central and Cultural Triangle regions with temperatures at least in the mid-30°Cs. It's a great month to head to the beach, with clear skies and long, sunny days. Make sure to avoid the hottest hours of the day (11am-3pm) when sightseeing during April.
May - June
The south-west monsoon blows through May and June, but as the name suggests it only affects the south-west quarter of the country such as Colombo and Galle. It is also the more gentle of the two monsoons that Sri Lanka experiences, with mainly short and sharp showers that tend to pass quite quickly.
July - September
This is what is known as "inter-monsoon" season, meaning that spare the odd shower, the weather is great at this time of year. Temperatures remain high across the country at around 29°C average and the beaches are hot and dry. All in all, a great period to travel.
October - November
The north-east monsoon blows in October and November, and it is the heavier of the two monsoons that Sri Lanka experiences. Whilst the name may lend itself to the north-east only, this monsoon does in fact affect the whole country. This monsoon can be unpredictable – it can be stronger, lighter or more sporadic than past years, and sometimes it never comes at all!
December
December is usually a great month to travel if the monsoon winds down, with nice, hot and dry weather across the island. However, there have been instances in recent years of monsoon rains lasting into December. The rains will also have helped thicken out the lush green landscapes, making it an exceptionally beautiful time to enjoy the rural parts of Sri Lanka.

DOWNLOAD YOUR FREE WEATHER GUIDE
Enter your details for even more useful tips and in-depth information about the weather in Sri Lanka.
SOME OF OUR FAVOURITE HOLIDAYS TO SRI LANKA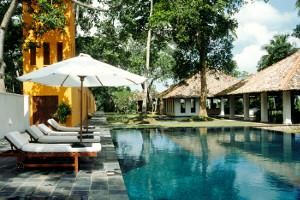 Deluxe Sri Lanka
The relaxed pace allows you to enjoy the wonderful sights of Sri Lanka in the best hotels. Experience the serendipity that characterises this amazing island!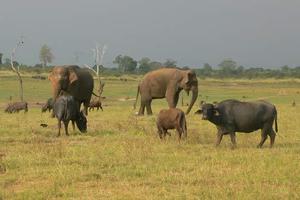 Sri Lanka's Natural Wealth
Sri Lanka is one of the most ecologically diverse countries in the world and this trip really brings that out - with some amazing places to stay in too!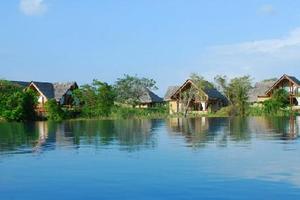 Slow Paced Sri Lanka
This relaxing holiday takes in some of the best scenery and hotels in Sri Lanka. Get a feel for the 'real' Sri Lanka from your own unique perspective.
Specialists
We've been there, tried it, listened to your suggestions and improved it.
---
Trusted
We are full members of ABTA, AITO and hold an ATOL number 9324. We offer 100&percent; financial protection.
---
Experience
Your holiday will be privately guided and fully flexible. It's your holiday and we listen.
About Us
We're your go to people for bespoke, distinctive holidays across Southeast Asia and Sri Lanka. We're specialists in making your holiday experience something worth raving about.
Expertly Crafting Holidays since 2004.
Fully ATOL/ABTA bonded.
Go Top