Laid-back Laos generally has a laid-back climate, with no coastline to bring troublesome storms. The weather here is generally more affected by altitude and topography, with a cooler mountainous north and a steamier delta-plain south. For more in-depth info on: 1) rainfall and temperatures per month, 2) fun festivals to attend, 3) expert suggestions on when to get the best value whilst travelling, download our free 'insider' weather guide.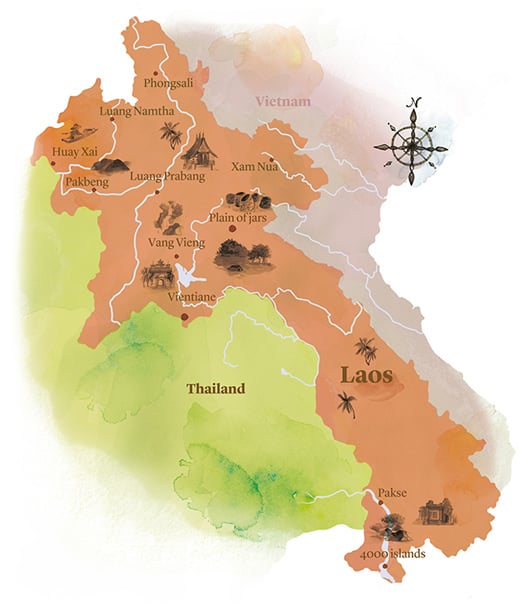 When to visit (Quick Summary)
Best Time
November - March
---
Monsoon Season
May - October
---
Beach Season
N/A
---
Wildlife
May - June (Nam Ha and Nam Et National Parks
February - April (4,000 Islands, Irrawaddy dolphins)
---
January - February
This is a very pleasant time of year in Laos, with dry conditions throughout the country. The main cities are comfortably warm, with average temperatures around 25°C and the lower-lying southern plateau is warmer still, closer to 29°C. In the northern mountainous regions the evenings in particular will be cold, so make sure to bring some warmer clothing.
March - April
Things start to heat up in Laos in March and April. It will be hot and dry across the whole country, and further to this farmers will start "slash and burn", an agricultural practise used to burn the remaining leaves and un-used plant life leftover from the harvest. Laos New Year also falls in April and is always a riot of colour!
May - September
This is Laos' wet season, and its also known as the green season as the wetter weather brings lovely green landscapes all over the country. It will be hot across the country, and in particular humid in the south. As the rain won't last all day every day, there will still be clear skies at times and it's still a great time to travel.
October
The weather will start to turn itself around by October as the rains begin to ease off and the dry season approaches. The whole country is lovely at this time of year, and whilst there is still a small chance of showers and temperatures are a little lower than other months, it is still by no means cold with temperatures averaging 24-26°C.
November
November is the first month of the cool and dry season and an excellent time to visit the whole of Laos. The rains will well and truly have passed, but the rural areas will still be very green and lush. The rivers will be high so boat rides are ideal at this time of year, and temperatures are warm except for the northern highlands where it will start to feel cooler.
December
December is a great month for Laos with minimal rain, warm temperatures and lots of sunshine. The northern highlands can get quite chilly at night, but otherwise it's incredibly popular to travel in this month.
DOWNLOAD YOUR FREE TRAVEL GUIDE
Download your Laos travel guide for:
Expert advice on where and when to travel
Top places to visit, including the main sights with a twist and hidden off-the-beaten-path experiences
Best places to relax and recommended boutique hotels
Our guide will be followed by a handful of emails full of travel inspiration. Curious to learn more? Give us a call on 020 3811 2247. We love talking travel
SOME OF OUR FAVOURITE HOLIDAYS TO LAOS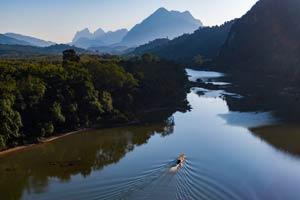 Essential Laos
Discover the beautiful towns, historical highlights and natural wonders of beautiful Laos.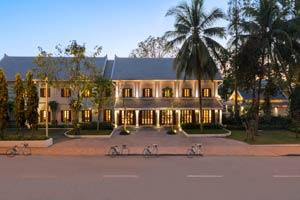 Laos in Style
Explore magical Laos from North to South, staying in beautiful and luxurious hotels throughout.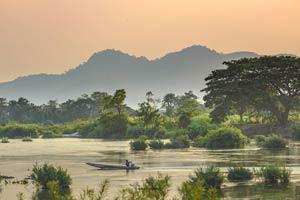 Backroads of Laos
An extraordinary adventure in beautiful northern Laos, well off-the-beaten-path with culture, wildlife, history and more.
Specialists
We've been there, tried it, listened to your suggestions and improved it.
---
Trusted
We are full members of ABTA, AITO and hold an ATOL number 9324. We offer 100&percent; financial protection.
---
Experience
Your holiday will be privately guided and fully flexible. It's your holiday and we listen.
About Us
We're your go to people for bespoke, distinctive holidays across Southeast Asia and Sri Lanka. We're specialists in making your holiday experience something worth raving about.
Expertly Crafting Holidays since 2004.
Fully ATOL/ABTA bonded.