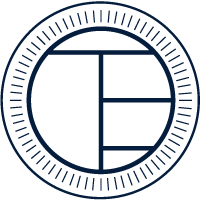 BAREFOOT IN THE MALDIVES
Most hotels in the Maldives command the entirety of one tiny island – everything on it being part of the resort. But this holiday takes you to Hanimaadhoo Island, a whole 7 kilometres long, this island has a village community – local shops, a post office, a police station and an important observatory studying the composition of the atmosphere over the Indian Ocean.
As you would expect in the Maldives, this is an idyllic setting with beaches and a lagoon (both on a slightly larger scale than most other islands in the Maldives). The uniqueness lies in the opportunity to mix with local people and get a feel for typical Maldivian food, culture, customs, and tradition. This is not Phuket or Bali though - Hanimaadhoo is big by Maldivian standards but similar in size to a small island in The Hebrides – it's a great little place to learn about day-to-day life in this unusual, remote island nation.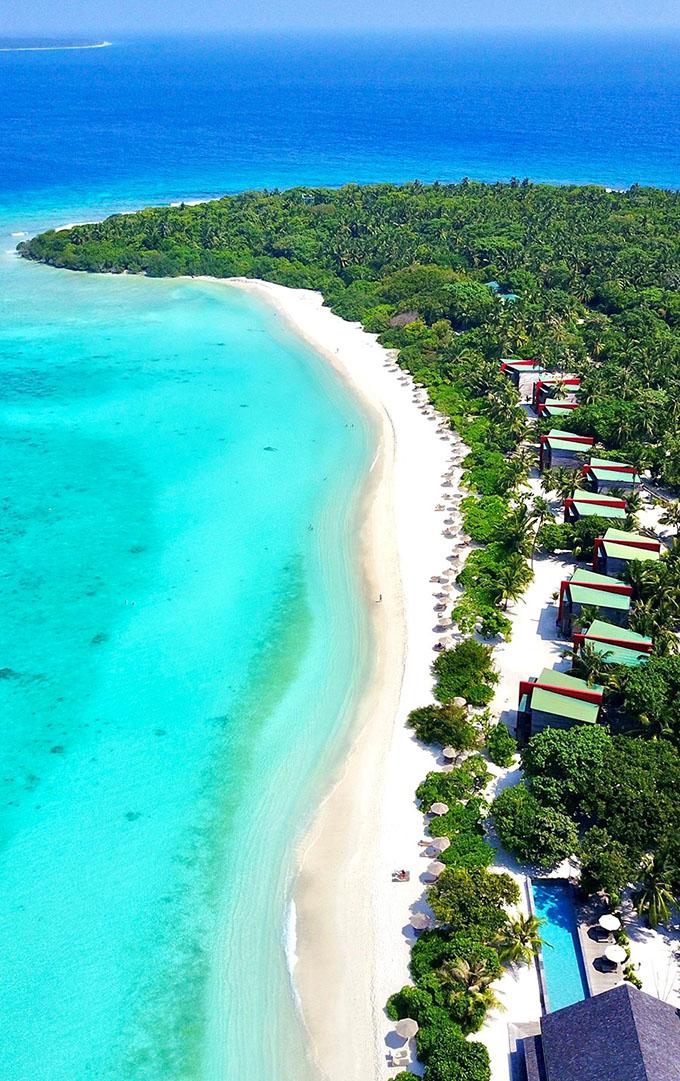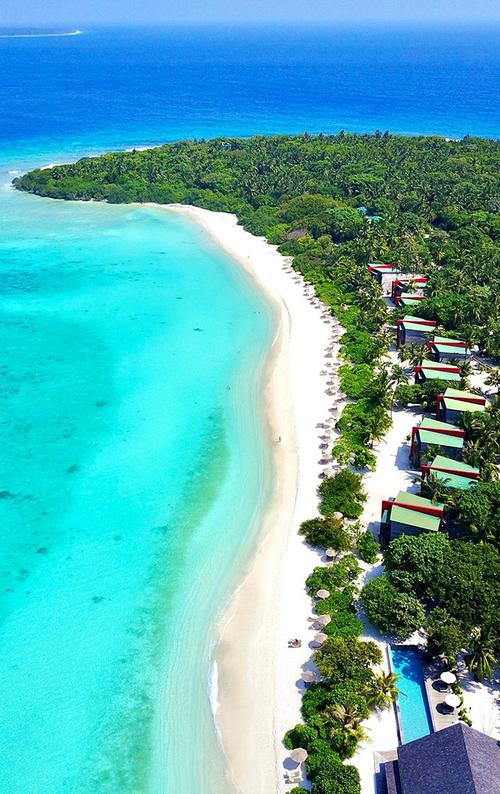 Your
Holiday
On arrival at the island's airstrip, you'll be transferred to The Barefoot Eco Hotel situated at the tip of Hanimaadhoo, surrounded by untouched forest. Check in to your beachfront room which has direct access to the half-mile sandy beach and turquoise lagoon.
Relaxation will no doubt be high on the agenda here and there is plenty of time to completely switch off in the tropical surroundings. You could pamper yourself at the spa with Ayurvedic treatments, take a yoga class, go swimming in the lagoon or take a kayak to reach the house reef, perhaps for a guided snorkelling tour.
On a cultural bike trip (or walk if you choose) you will pedal through the jungle to the nearby village where you'll spend time with the local community, sharing traditional snacks and learning about the island. Also included is a visit to nearby Utheemu island where you'll visit Sultan Mohammad Thakurufaaru Palace and learn about his significance in Maldivian history.
Learn about the ecosystem and its precious underwater life with the resident marine biologist. Dolphin cruises, dive trips or dive courses can be arranged for those who want to explore the ocean life in greater depth.
You have 9 nights to really make the most of this experience, it's then time to return home. You'll transfer back to Male on a short domestic flight before boarding your direct flight back to the UK.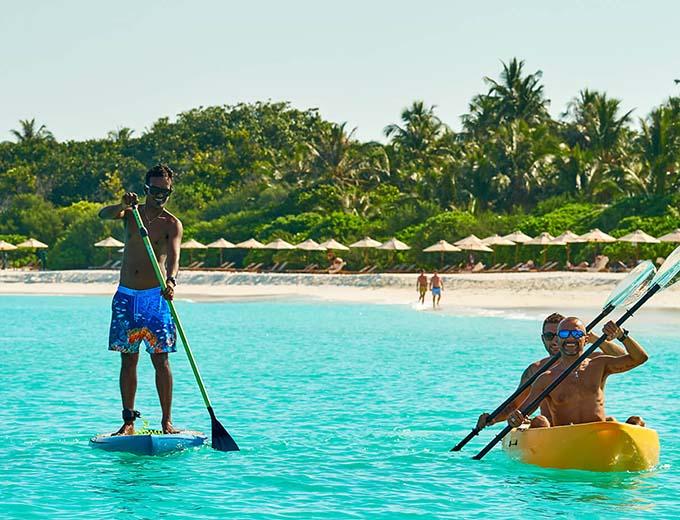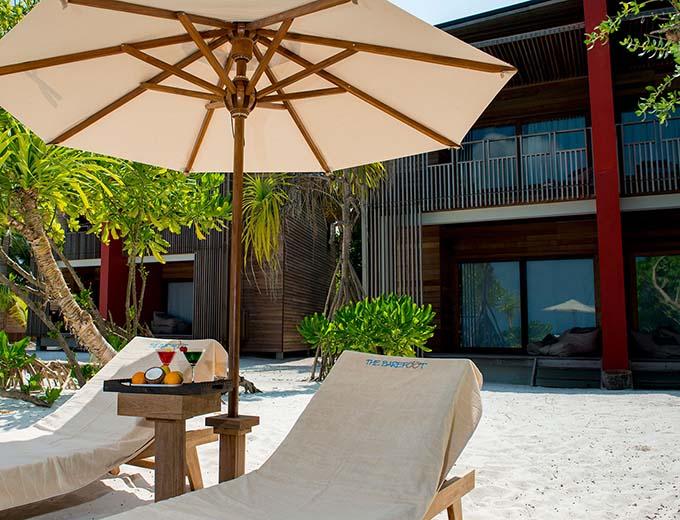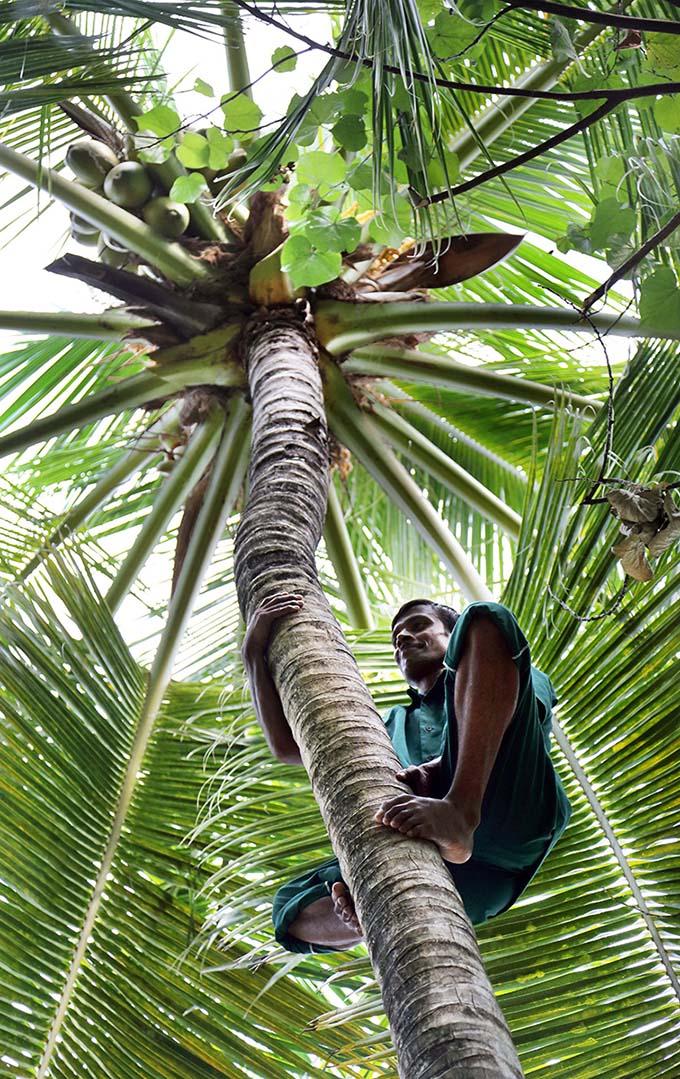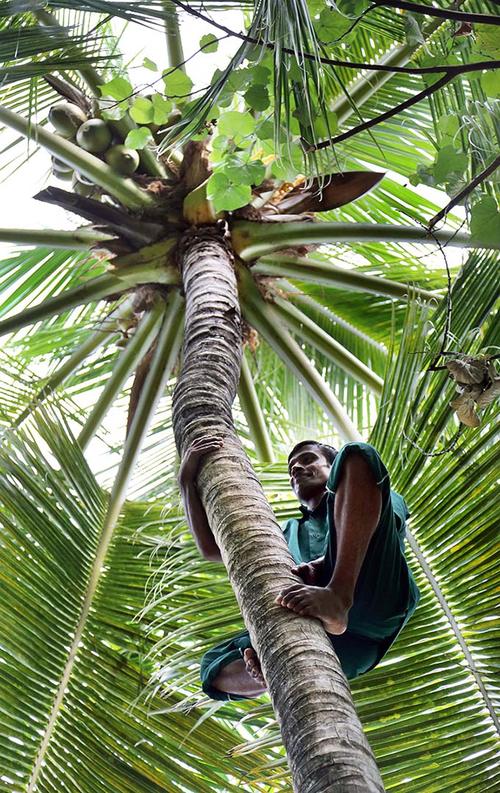 THE ALTERNATIVE
MALDIVES
ETG travellers often seek a combination of quality accommodation and authentic local experiences which can sometimes be tricky to balance in the Maldives. Typically islands here operate exclusively as resorts with no local inhabitants beyond the hotel staff or they are entirely locally inhabited but with only basic guesthouses to stay in. As soon as we heard about The Barefoot Eco Hotel we knew it offered something unique in this respect since it offers the comfort and hospitality of a resort combined with the opportunity to engage fully with the host location.
Perhaps most impressively, The Barefoot Eco Hotel was built completely on eco-tourism principles. With conservation of the host environment the number one priority it is a great example of tourism as a force for good. The property is embedded in the community, providing employment to the residents of Hanimaadhoo and other nearby islands. This is both in the resort itself and by putting the island on the map. As a result of visitors coming here, islanders have been able to set up small businesses operating cultural tours, cafés and gift shops.
Barefoot supports education and career development programmes for local children. Additionally, the resort has had a role in introducing a waste management programme, building a new fish market and repairing the village sewage system.
THE HOTEL
With just 50 rooms, Barefoot has the intimacy, friendly service, and laid-back atmosphere of a guesthouse, combined with the excursions and facilities of a resort. There is a spa, fitness centre and complimentary bicycles as well as a lovely outdoor pool (if you manage to get bored of the lagoon!). Rooms are built from wood and local materials, whilst they're perhaps not as lavish as some of the Maldives glitzier resorts, they are comfortable and clean with all the facilities you will need such as air-con, Wi-Fi and well-equipped, modern bathrooms. Ground floor rooms have a deck and direct access to the beach but, if you prefer an ocean view, the top floor rooms have balconies and might be ideal for you – spacious family rooms are available too.
The hotel has two coffee shops and a restaurant where meals range from fresh seafood and local treats to Mediterranean style cuisine.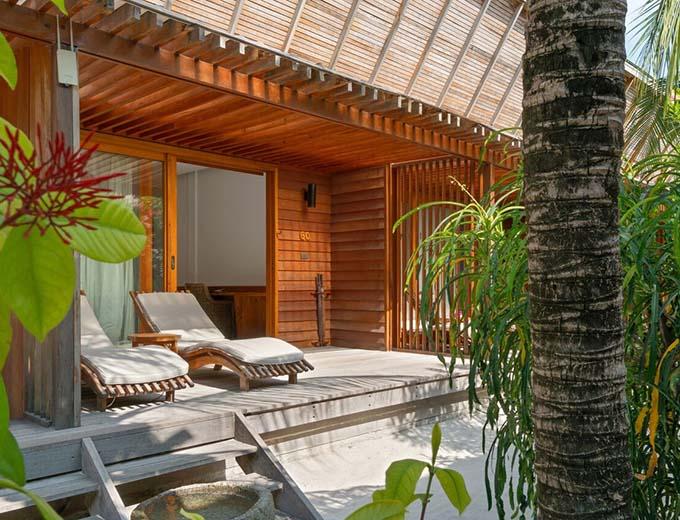 USEFUL TO KNOW
It's forbidden by law to drink alcohol on local islands. However, you don't have to miss out. Drinks are served on a floating boat bar, just offshore near the house reef – a fun experience in itself!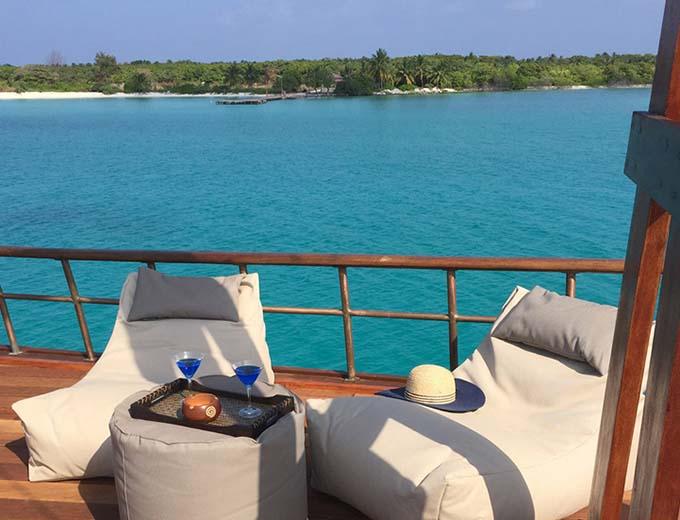 HOLIDAY COMBINATIONS
This holiday is best combined with a week or two in Sri Lanka. The vibrancy of Sri Lanka makes it a perfect holiday combination with this immerive but gloriously relaxing escape in the Maldives. For more ideas, please see our Sri Lanka & the Maldives holidays.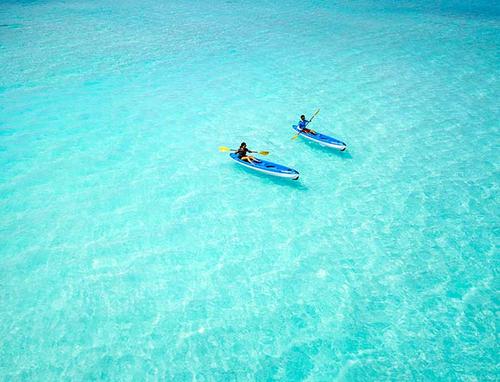 When to go?
The Maldives is a year-round destination. January to April and October to December are the absolute best times to visit, with minimal rain, brilliant blue skies, and warm sunny days. Even during the monsoon from May-October rain blows over the low-lying islands quickly – this can be an enjoyable time to go as it's quieter and there are usually some excellent offers available.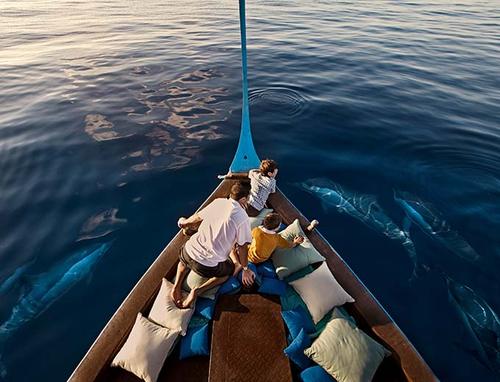 Book With Confidence
An ETG experience cannot begin unless our travellers feel secure in every respect. Financially secure: we are fully ABTA and ATOL bonded. Fully supported: our friendly team is on hand to help 24/7 before, during and after your trip. Free from hassle: we will ensure your trip runs like clockwork. Plus, all our experiences are tried and tested by our discerning team, so you can rest assured that any excursion you take with us is sound.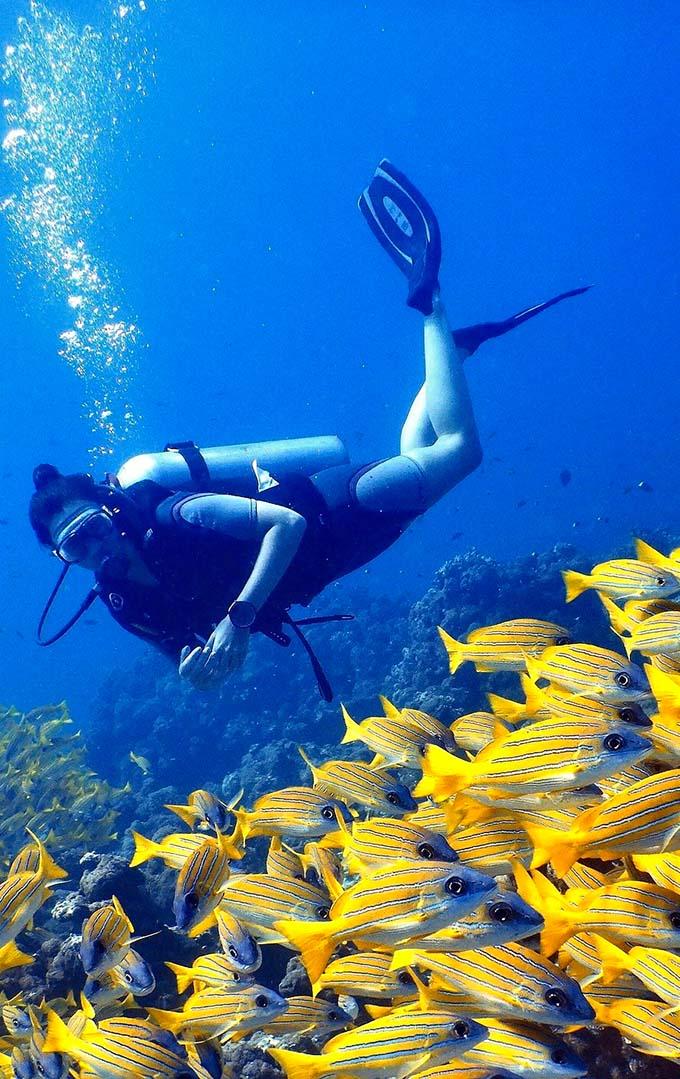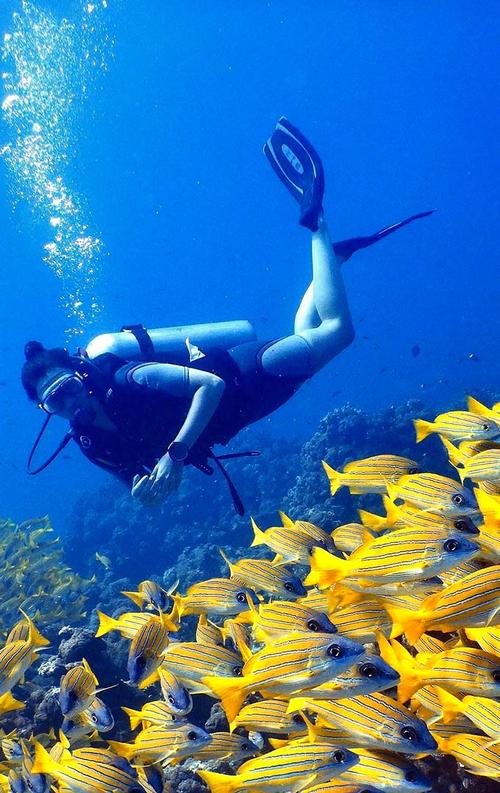 TRAVEL
BETTER
Since Sustainability and conservation is at the heart of what Barefoot do, we've already touched on the close involvement of the hotel in the local community and the genuine opportunities for guests to experience and learn about Maldivian culture. For a small hotel Barefoot Eco Hotel punches well above its weight when it comes to its ethos and achievements. Believing 'less is more', it aims to be as self-sufficient as possible, sourcing local food and materials to minimise imports and support the Maldivian economy; it has programmes to reduce waste and limit energy-use, and guests can play an active part in marine conservation and monitoring.
Get a personal itinerary
Have any questions? 1-888-577-8452 020 7924 7133