Sam Clark
Co-Founder and Director
Direct Line
Sluggish and sedentary peoples, such as the Ancient Egyptians, with their concept of an afterlife journey through the Field of Reeds, project on to the next world the journeys they failed to make in this one - Bruce Chatwin, The Songlines
Sam's Biog
Asia has always played an important part in my life. From backpacking around India as a 19-year-old to meeting my Kiwi wife on a beach in Thailand, it's been a huge part of my personal life. Professional too - it's where I established the ETG "immersive holidays that give back" philosophy - starting in Sri Lanka in the early 2000s. There's. Just. Something. About. The. Place.
With a 6-month interruption caused by the Asian tsunami of 2004 (during which time me and my ETG partner Tom became 'Aid Sri Lanka'), the Sri Lanka experience was the perfect opportunity to really research and develop the ETG approach.
By 2006, joined by Melissa, the third member of the ETG team and with Southeast Asia thoroughly explored for distinctive experience-based holidays, we were ready to launch.
17 years later and the team has grown from strength to strength to 20 in the UK and a further 5 in Asia, plus hundreds of partners and guides throughout the continent.
Proud? You bet. Proud that others 'see it' like we see it. Proud that we took an idea we believed in and ran with it. And proudest of all that thousands other people have experienced Asia in the very best way - through travel done right.
The great thing about Asia is that there's always so much more to see, so many more people to meet - which is why I spend so much time travelling with my wife and children (now - cynical, but still travel-loving teenagers).
And as a 6'6" farang (Thai for foreigner) who stood out like a sore lanky thumb, smacked my head on countless Asian door frames, and even accidentally took out someone's house in Sri Lanka (they laughed about it later, somehow), if you're also one of those people who always needs to book extra legroom, again, just ask.
In fact, whether you're planning to travel with kids or not, and whether you're super tall, or not - drop me a line anyway, it'd be great to find out the travel experience you're looking for and share a few ideas.
Visit my blog
Most Memorable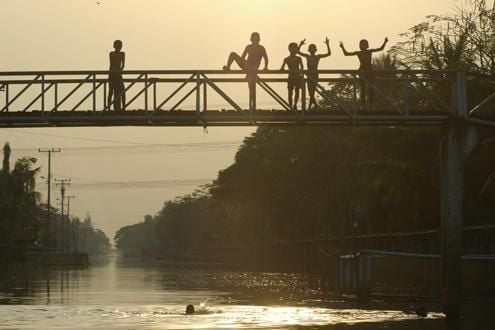 See Bangkok from the water via the 'Klongs' - the traditional highways.
Signature Itinerary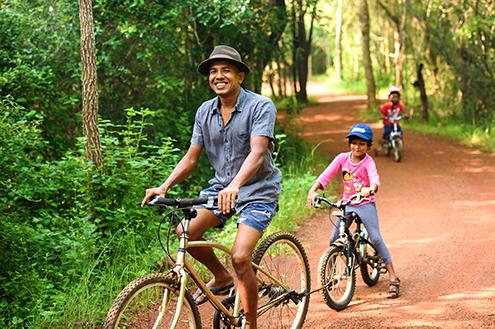 Sri Lanka just works so well for a family trip and I'm lucky enough to have visited 'en famille' twice and the kids still talk about it. Don't rush is the motto!
Top Tip
Take your time, mix it up and go with the flow