Ever wondered how you can give back to those destinations that have given you such wonderful travel experiences and memories?  Here are some of our ideas for how you can support people and enterprises in Asia and, while you're at it, you'll be helping to make the planet a better place for everyone.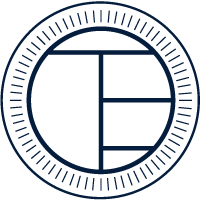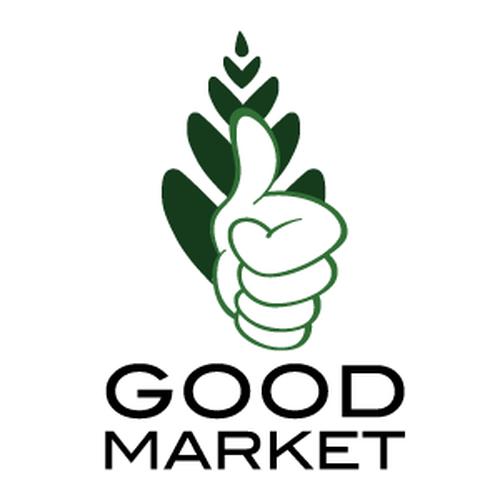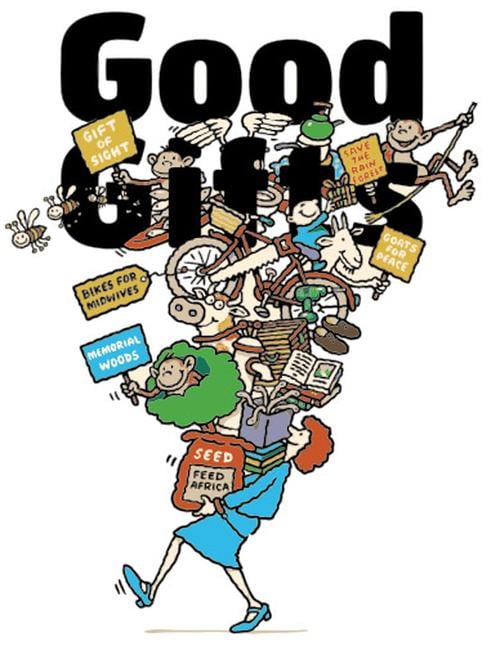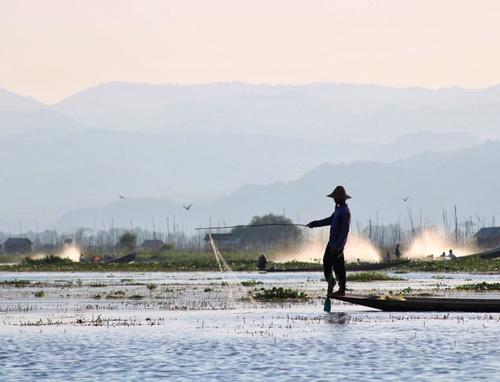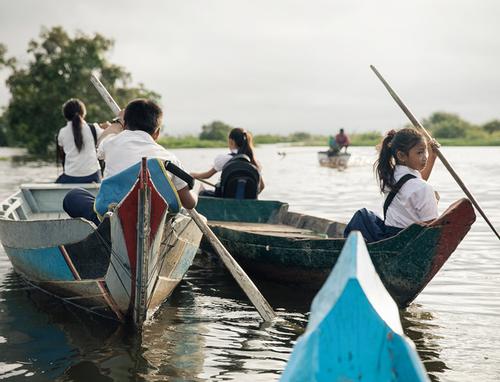 The power of good food to change lives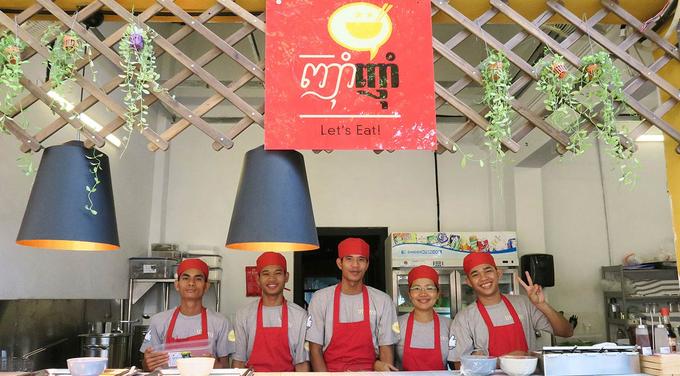 Everyone at ETG is obsessed with the flavours of Asia and we like nothing more than sharing them with our clients: our excursions often include time at a carefully chosen eatery that we know will treat you with a really memorable plate of food.
A great meal also has the power to do more than stimulate the tastebuds. Since 2017 over 400 ETG travellers have enjoyed a tasty lunch or dinner at a social enterprise restaurant in Laos, Cambodia, Vietnam, Thailand, Myanmar and Indonesia and, in doing so, have helped to improve many young lives. At present, all these restaurants are either temporarily closed or operating at very reduced capacity and this threatens the sustainability of the organisations which rely heavily on tourist income to run their community programs.
Whether you have great memories of a particular meal on your last trip or you're relishing the flavours promised on your next one, perhaps you'd like to put your money where your mouth is and donate now to help young people get the vocational training they need for the future. Think of it as paying forward to the next time when you can tickle your tastebuds with an authentically delicious, spicy pork laab or a fragrant, hot and sour soup...
Buy a present for the planet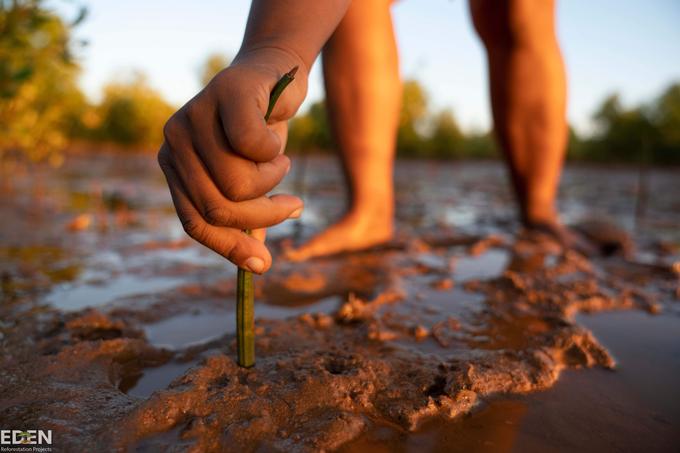 If you watched David Attenborough's documentary 'A Life on our Planet' and started thinking it was time you tackled your climate footprint, or if you marvelled at the lockdown images of pollution-free city skies and dreamt of real lasting change, perhaps this year is the time to buy a present for the planet?
Trees are the gift that keeps on giving - and mangroves give a bit more than most! In fact, 'blue-carbon' coastal ecosystems - like mangrove forests - are 5-10x more effective than a rainforest at removing carbon from the air.
Why not start your own forest and plant 50 mangrove trees in Indonesia? Not only will you be doing something climate-positive, you'll be helping to protect island communities from storm surges and sea-level rise AND creating critical habitat for threatened species. Visit https://sea-trees.org/ for more info.
Rest assured that when you visit Asia with ETG you're already doing your bit. We have pledged to support SeaTrees projects with a donation for every one of our travellers. Read more about our exciting climate-positive partnership here.
Lend A Hand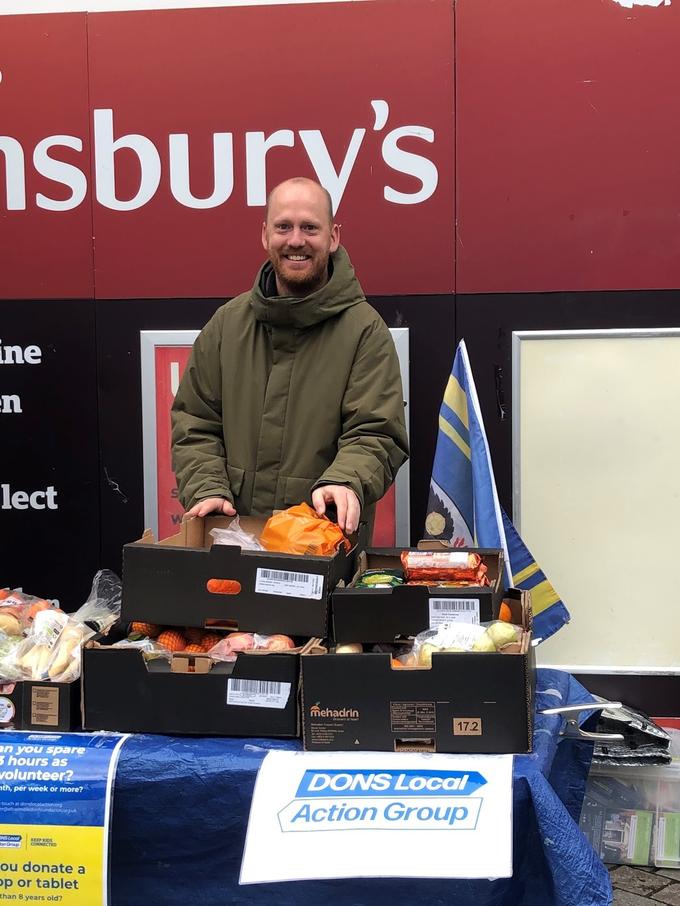 During 2020, many of the ETG team found ways to help out in their local communities - cooking meals for shielding neighbours, volunteering at foodbanks, making masks for friends and laundry bags for NHS workers, delivering lunches to isolated elderly and providing friendly support by phone. It was a great way to keep busy, meet people from all walks of life and to do something positive.
One of the charitable initiatives we continue to be involved in is the Dons Local Action Group (DLAG), a network of volunteers set up by AFC Wimbledon in response to the pandemic. ETG staff have put in over 100 hours standing outside supermarkets in all weathers to collect donations of food, essential supplies and even laptops for kids. We're proud to have played our small part in the Dons' collection and distribution of £5 million worth of food since March 2020. If you'd like to find a local foodbank to support, use the search function on the Trussell Trust website. Or, if you do your shopping in SW London, you might be lucky enough to spot one of us on a Dons' shift!
Give Someone An Egg-cellent Start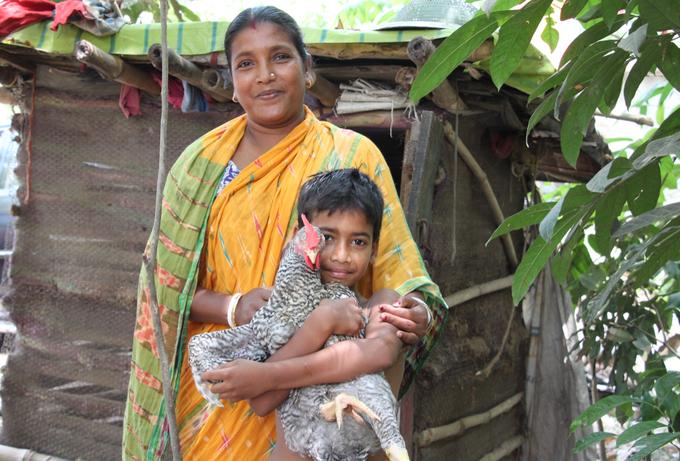 We'd like to tell you about Shivia, a wonderful UK charity transforming lives in India's West Bengal. Since 2011, Shivia's flagship programme - supporting women with equipment, training and support to establish their own sustainable poultry enterprises - has distributed 1 million chicks. Shivia has also helped 1,000s of small farmers to develop more sustainable, affordable and profitable farming through the use of bio-fertiliser (which brings down production costs, raises yields and reduces the use of chemicals on the soil).
Life for the 20 million people in poverty in West Bengal has always been challenging but the pandemic, which has led to migrant labour returning to the countryside from the cities, has made the demand for Shivia's livelihood programmes greater than ever.
We recently met Shivia's founder Olly Belcher and, by the wonders of Zoom, we accompanied her on a virtual trip to a village outside Kolkata. We met farmers like Serina, whose chicken enterprise enabled her to save some money that was a lifeline when her husband lost his job in the pandemic. They used the money to invest in a mobile food stall to sell food - and eggs - at the market. This food stall has become their primary source of income and they now have plans to open a shop.
Just £15 buys a poultry toolkit. That's 10 chicks, initial feed and 6 months' training. Plus the hope and means for a better future.
Shop Smart
With more and more of our shopping being done online, did you know that you can generate donations to charity - at no cost to yourself - when you shop online with GoRaise and/or Amazon Smile? Each time you make a purchase at your favourite shops, a percentage of what you spend is donated by the retailer. It's a win-win.