The best thing to do in the middle of a long dark winter?

Escape. Escape to somewhere warm and wonderful.

The second-best thing to do in the middle of a long dark winter? Plan. Plan your escape to somewhere warm and wonderful.
Nine Inspirational holiday ideas
We've got no less than NINE fantastic new holiday itineraries for 2023. They've been featured in the likes of The Telegraph, The Times and Wanderlust Magazine, but we'll keep all our ideas to help you make these trips unique and special - exclusively for you.
Fjord to Canyon - Desert to Beach
Oh, Oman! A vast, varied and insanely beautiful country with a big, warm welcome. In two weeks, you can explore the fjord lands of the northern tip to the lush tropics of the south, with dramatic mountain canyons, deserts and peaceful beaches along the way.
Off The Beaten Track in Borneo
Brilliant, beautiful, bounteous Borneo. And this trip takes it: insane wildlife down the Kinabatangan River, a longhouse stay with the Murat people in the remotest corner of Sabah before our expert wildlife guides take you to a rainforest research station deep in the Danum Valley.
Countryside and Caves by Train
But travelling a little more slowly by train can be hugely rewarding and fun, though expect the unexpected. We include an overnight journey as well as scenic train trips as you explore Vietnam from Hanoi to the Central Coast and Saigon with beautiful hotels along the way.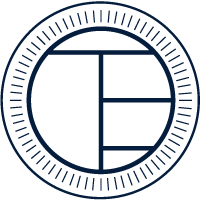 Weather
Where to go when?
Discover your definitive month-by-month guide to travel in Asia. It's not all about where's best weather-wise, though of course, that plays an important part. Our 'travel calendar' also includes cultural events, festivals and occasions that can elevate your holiday to new heights.
Why choose us?
If you're like us, you really care about travel. A significant part of your year will revolve around it; the planning and excitement beforehand, and the stories you share on your return, all matter almost as much as the adventure itself. What's more, many of us prefer to spend money on experiences, rather than material things. So, trust us: we know how important it is to get your holiday right. Here's how we do it.