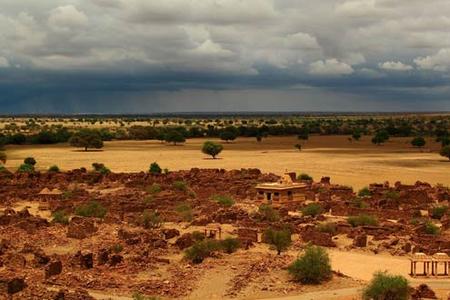 In northern Rajasthan, Jaisalmer hugs the mighty Thar Desert and is gaining momentum as one of the region's top destinations. It's often referred to as the Golden City, thanks to the remarkable glowing yellow sandstone fort complex that overlooks the old city's ramparts. Within the gates of Jaisalmer Fort are winding lanes full of bustling commercial activity and seven exquisite Jain temples dating back to the twelfth century.
In Jaisalmer's Old City, you'll find plenty of large and beautiful havelis, decorated with intricate stone carvings. Ghadisar Lake is a peaceful body of water surrounded by lovely temples and tombs. Take a boat tour, watch a local puppet show, or visit the desert cultural centre. You'll want to leave plenty of time for a camel safari through the sand dunes of the Thar Desert; it's a truly unforgettable experience, and longer treks are possible for the particularly adventurous. There are no shortage of camel tour operators, so shop around and be firm.
To explore Jaisalmer and the Thar, contact the team at Experience Travel Group. We would be thrilled to share our expert knowledge of the region with you, and to help you plan a tailor-made tour of Rajasthan and beyond.
PLEASE ENTER YOUR DETAILS BELOW FOR A TAILOR-MADE QUOTE: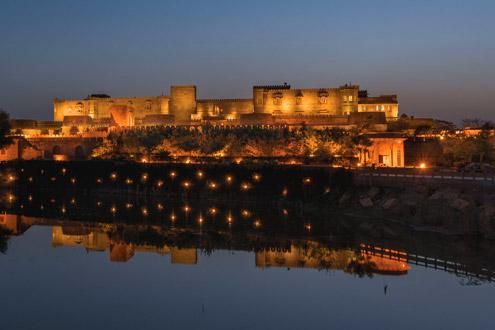 Suryagarh, Jaisalmer
Rising out of the golden sand dunes, this impressive hotel on the outskirts of Jaisalmer is grand, contemporary, and full of surprises.