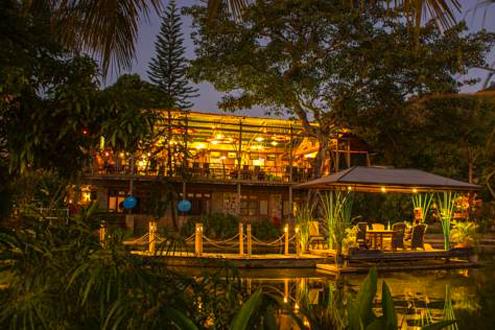 Aythayar Vineyard is lush and gorgeous wine country just a short drive from Taunggyi, the Shan state capital. This beautiful working vineyard has always offered wine tastings and great food, but their guests wanted a longer and more comprehensive experience, leading to the design and construction of this lovely rustic lodge.
The lodge is designed to take advantage of the stunning views: there is lots of light in the bungalows, floor-to-ceiling glass walls and attractive wood construction. It's modern and friendly with large, comfortable beds, tasteful colour accents and a lovely terrace looking out at the vineyard.
The restaurant is always well-attended and is known for wine tastings and wine/food pairings. Get shown around the vineyard, hire a bike and explore the countryside or just eat, drink and relax.
Because the restaurant is so popular, there are plenty of special events which means it can get lively from time to time. But you'll still find plenty of tranquil spaces to relax, and you'll be treated well and made to feel right at home by the friendly staff. This is a unique vineyard experience in Myanmar in the lush green wine country.
Superior - This is what we would describe as our standard category. These will be decent 3/4* hotels providing a really good level of service. We would generally expect them to be providing a little something extra, in terms of character, guest experience or facilities too.