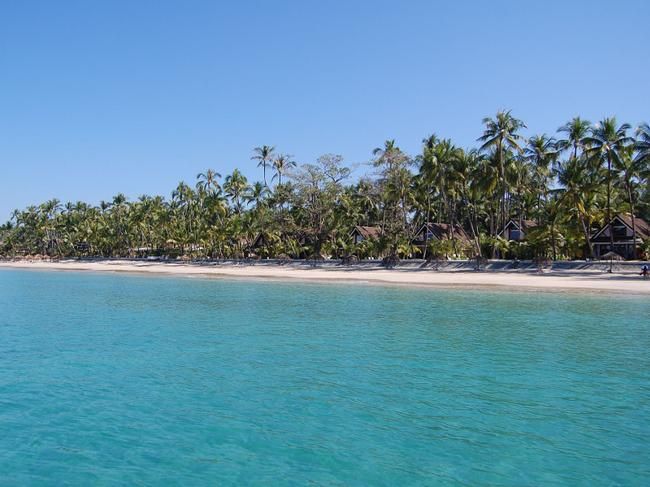 Ngapali Beach has a long, white stretch of sand dotted with palm trees, which is good for swimming. The region is famous for its great seafood restaurants and laid back beach vibe. Despite a very extensive shoreline, Ngapali Beach is the main beach resort location in Myanmar (Burma) and the only one with facilities and hotels of an international standard.
The stretches of sand are uncrowded and largely unspoilt so much so that this region could be deemed as one of the last true hidden gems of Southeast Asia. Ngapali Beach has spectacular sunsets; little islets are accessible as the tide goes down making for beautiful pictures if the timing is right, although it looks stunning hightide too.
What's particularly good about staying around the Ngapali Beach area is that the streetside vendors don't bother you much at all, unlike some counterparts in Thailand for example. The locals very much enhance your experience at Ngapali Beach as there are little stalls near to the beach itself selling fresh coconut for the thirsty or Burmese snacks for those a little peckish. There are also nearby fishing villages that can be visited for those wanting to balance relaxation and discovery.
An insider tip for Ngapali Beach is to spend your time just down from the northern region of the sand as it can be a little rocky there. All in all it's a wonderful tropical seaside experience.
Hotels in Ngapali Beach
Included Napali Beach as an extension to any of these holidays: