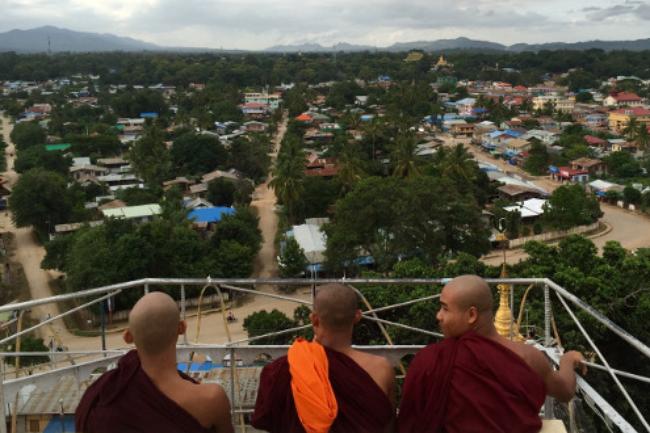 Loikaw ("Island of Mountains" in the native Shan language) is the small capital of the tiny state of Kayah, which borders Thailand to the east. Loikaw consists of mountainous terrain, lovely countryside, a small-town feel and is best-known for Taung Kwe Paya, an unconventional and fascinating Buddhist temple compound fashioned from limestone and gold, built into nine jagged cliff tops in the mountainous terrain overlooking the town.
The area is home to numerous Burmese tribes, and you can visit the Deemawsoe Township, Sunboon Village, Kyet Cave or the picturesque Seven Stages lakes. Some destinations in Kayah require a permit to visit: talk to Experience Travel Group.
Loikaw is a place to relax and enjoy the authentic remoteness of your destination. Observe daily life at the markets, take sunset strolls around the lakes, take in the mountainous country landscapes, visit tribal villages in the area, purchase locally made handicrafts and hike through the hills.
If you'd like to experience remote rural life at its simplest, Loikaw is a rewarding destination. Experience Travel Group has taken the time to get to know all of Myanmar and this fascinating area: we'd love to share our knowledge and experiences with you. Get in contact to find out more.