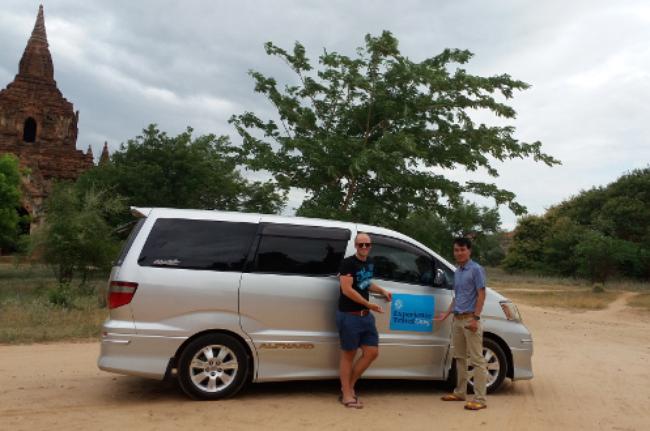 Travelling by road with a guide and driver is a good way to see some of Myanmar's countryside and get a feel for the country beyond the major towns and cities. Driving avoids some of the early starts required with domestic flights, all of which seem to depart at the crack of dawn! Of course, the journeys do take longer but most of the roads are single lanes, have been resurfaced and outside of the cities, they are quiet so it's easy to immerse yourselves in the scenery. Myanmar's most interesting sites are spread all over the place so overland travel really allows you the freedom to stop at your wish and explore the ones that interest you most.
The route from Kalaw to Bagan is a good choice for an overland journey in a car, the route takes in paddy fields and rolling hills and the extinct volcano of Mount Popa, it can also be combined with a short train journey from Lake Inle.
It's a given that our vehicles are good quality and the drivers are well trained - you'll be in safe hands when travelling by road in Myanmar.