Craft & Heritage Walk in the Old City, Jaipur

India, Rajasthan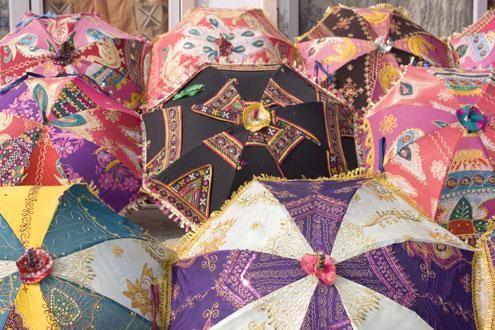 Info : Craft & Heritage Walk in the Old City
Although most tourists visit Jaipur to view its incredible forts and palaces, there are many visitors who come to purchase some of the astonishing range of handicrafts for which the city is famous for producing.
On our exclusive and privately guided walking tour, explore the fascinating Old Quarter, where you will find most of the city's master tradespeople. There is an incredible energy around this part of Jaipur as the locals and the incoming buyers take their shopping here extremely seriously. Walking around you will notice Indians who have been coming from far and wide to buy everything they need for their extravagant weddings.
Jaipur has a rich tradition of fine gold jewellery inlaid with precious and semi-precious stones in green, red and white, the favourite colours of the Mughals. The city is also known the world over for diamond and emerald cutting. It is also worth sampling the street food as you wander around the area.
This is a brilliant tour for seeing the buzzing underbelly of Jaipur and understanding the commerce that underpins this incredible city. It's not a shopping tour: your guide is an expert in the area and an enthusiast for all things and stopping for shopping is not really on agenda. For that, you can be sure, there are plenty of other people in the city more than willing to assist!
Our office is open now
Why not give us a call
0207 924 7133
Go Top