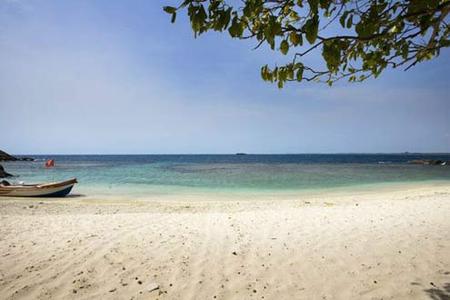 Holidays taking in Sri Lanka's east coast are increasing in popularity as more hotels open up and the logistics of travelling there become simpler. As well as having most of the island's best beaches, the east coast is in season during the May to September period: with flat seas and low rainfall, just as the south coast sees rougher seas and monsoon winds bringing heavy showers. The east coast beaches are generally under-developed and picture postcard pretty.
The main beach holiday destinations on the east coast are Trincomalee to the north, Passekudah in the middle and Arugum Bay to the south. All of these locations have excellent hotels and beach resorts. Outside of these areas though are miles of untouched and undeveloped coastline.
To the north, Trincomalee is a large town built around a harbour Nelson described as one of the finest in the world. The large potential for tourism in this areas has not yet been explored, but it is an interesting place to visit and the beaches to the north of the town, at Uppuveli and Nilaveli are spectacular. There are also some hot-springs in the area and some wonderful old temples. Elephants sometimes roam freely in the surrounding countryside which is beautiful and at times wild.
The wide sweeping bay at Passekudah is widely regarded as the best beach on Sri Lanka's east coast, though it suffered from too much post-war development. Nearby Batticaloa is a fascinating town and well worth a visit too, with its large lagoon and interesting if tragic recent history. Like much of the region, it is ethnically and religiously diverse.
Further south, with world class surf during the season, Arugum Bay attracted dedicated surfers throughout the war years and is gaining popularity rapidly now among the international surfing community. Inland there are the national parks of Maduru Oya and Gal Oya which are also starting to open up again, along with numerous sites of religious and cultural significance.
Please contact us for advice on staying in this area. Infrastructure does not yet compare to the rest of the country, although this adds a charm and sense of adventure to any trip to this region.
Holiday ideas including the East Coast of Sri Lanka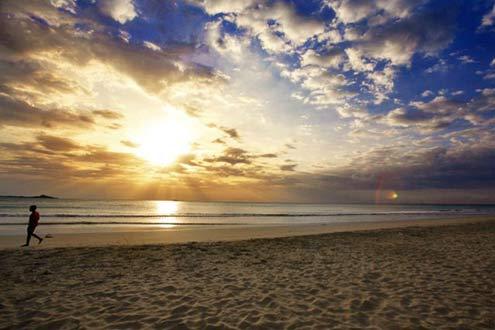 Sri Lanka's Forgotten Corners
Travel off the beaten track to places few visitors see. This holiday is for second time visitors or those wanting to get away from it all.
Essential Sri Lanka with East Coast
Our essential Sri Lanka holiday combined with the stunning beaches of the east coast – perfect weather from May-September.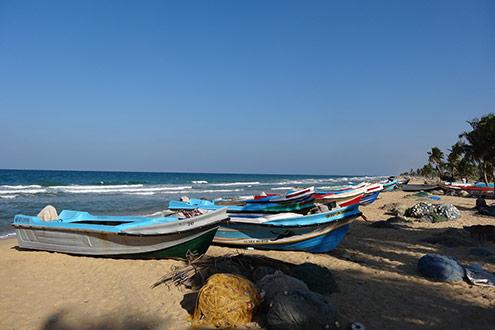 Sri Lanka's Undiscovered North & East
A comprehensive tour of Sri Lanka's North taking in The Jaffna Peninsula, Wilpattu National Park and beach time in Trincomalee.
Download your free Sri Lanka travel guide
Your information is 100% safe with us and will never be shared with any third parties.