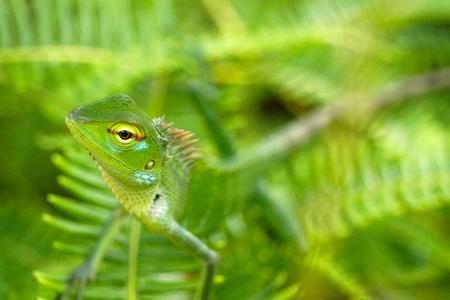 Located in south-west Sri Lanka, the Sinharaja is the country's last viable area of primary tropical rainforest. More than 60% of the trees are endemic and many of them are considered rare. There is much endemic wildlife too, especially birds, but the reserve is also home to over 50% of Sri Lanka's endemic species of mammals and butterflies, as well as many kinds of insects, reptiles and rare amphibians.
In short, it is a remarkable place. For nature enthusiasts, this place is an essential stop on any itinerary and for the casual visitors it affords an exhilarating glimpse of wonderful lizards, snakes, spiders, birds, vast trees, colourful rainforest plants and beautiful scenery. The paths are wide so it is not only the intrepid that can enjoy the Sinharja, though leeches are prevalent. The walks vary in length and can be managed without difficulty by most people.
It rains often, though a little less between January and April, so bring a lightweight jacket and expect to get wet. Long trousers (for leech protection) and good shoes for walking are also recommended.
The Sinharja is an important part of our Walking With Nature Tour. This 6 night trip is led by a local birding enthusiast and is for those who really want to get out there and get a flavour of Sri Lanka's extraordinary bio-diversity. For an extraordinary eco-hotel with a difference try the amazing Boulder Gardens. We would suggest that you allow at least a full day to enjoy your walking and a satisfyingly relaxing evening afterwards in the striking and beautiful surroundings of the 'Boulder Garden.' Alternatively, the wonderful Rainforest Edge is fantastic eco style place half an hour from the park gates.
It is also possible to camp here with the Mahoora Luxury and Mahoora Standard camps.
Download your free Sri Lanka travel guide