The 'Cultural Triangle' is the area roughly between Kandy in the south, Anuradhapura to the north-west and Polonnaruwa in the east. It was the cradle of the ancient irrigation civilisation of Sri Lanka that flourished 2,500 years ago. A wonderful region to visit, an abundance of spectacular monuments span a period of 1,700 years and they are all in close proximity to one another.
Download your free Sri Lanka Travel Guide
Anuradhapura is the jewel in the crown and was one of the worlds' great cities in its heyday around 2,200 years ago. Sigiriya, a pleasure palace built upon a huge rock, is a mind-boggling remnant of ancient engineering prowess and has a magnificent view to boot. Polonnaruwa is perhaps the most accessible of the ruins as many are still intact and the artistry and skill apparent at sites, such as the Gal Vihara Buddhas, is startling.
The area remains thinly populated and large areas are given over to national parks. It is a beautiful region in any case and if you are lucky you may spot elephants out in the wild. You will certainly see monkeys and birds of all descriptions; snakes, lizards and various other fauna. For a safari trip, you can go leopard spotting in Wilpattu or enjoy the richly varied landscapes at Wasgomuwa. For observing elephants in their natural habitat, there are great short safaris to be enjoyed to either Miniriya or Kandulla.
Download your free Sri Lanka Travel Guide
For advice on places to stay, please do speak to one of our travel consultants. The options are many and varied and the location is key: it all depends on what you want to get out of your stay in this region.
Popular Sri Lanka Holidays: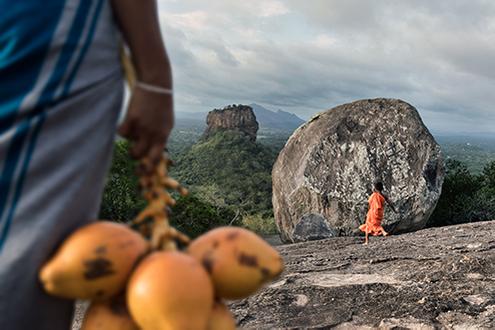 Boutique Sri Lanka
Our flagship itinerary for curious first-timers. An alternative perspective on Sri Lanka with characterful boutique hotels.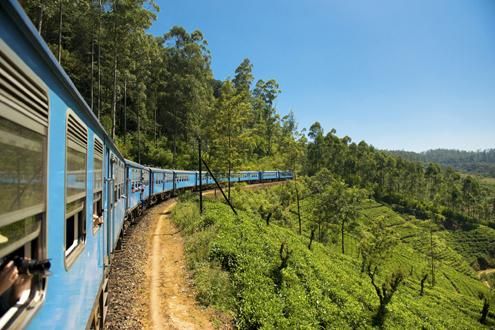 In Depth Sri Lanka
For those with more time to spare, this 3-weeker is our ultimate island itinerary. Distinctive experiences and tucked away gems.