Flores and the nearby Komodo National Park are located in East of Indonesia, in the province of East Nusa Tenggara. Most famous as the home of the Komodo Dragon, these collections of islands provide a wide variety of indigenous and often remarkable flora and fauna, along with dramatic coastal scenery and volcanic peaks.
Unless you are exploring the area by the sea, Flores acts as the base to explore Komodo National Park. Most of the tourist infrastructure is based around the peaceful fishing town of Labuan Bajo, where there is a small range of hotels and a selection of bars and restaurants. Flores itself has many attractions and sites, including Mount Kelimutu, a volcano containing three peculiar colour-changing lakes. The Trans-Flores highways runs for 670 km, passing by villages and paddy fields, and is an area you'll find very few tourists visit.
Labuan Bajo is also the starting point for many adventures, namely the area's biggest attraction, a boat trip around Komodo National Park and an opportunity to see the massive Komodo Dragon, which at up to 3 metres long, is the largest living lizard in the world. The park also consists of Komodo, Rinca, Padar and 26 smaller islands. Along with the dragons, it offers a great selection of idyllic and uninhabited beaches and various snorkelling and diving spots. Amongst this peculiar environment, you can even discover the pink sand beach fringing the shores due to red coral living in the waters.
Flores & Komodo Holiday Ideas: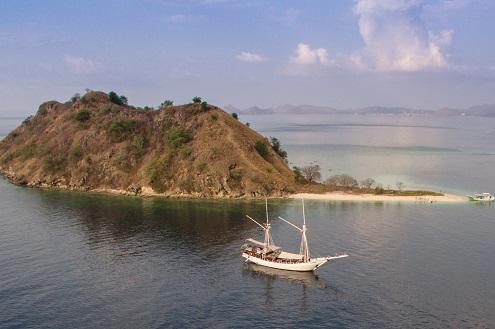 Java & The Lesser Sunda Islands
Explore the heartland of Java then head east for eight days sailing from Bali through the Lesser Sunda Islands to Flores.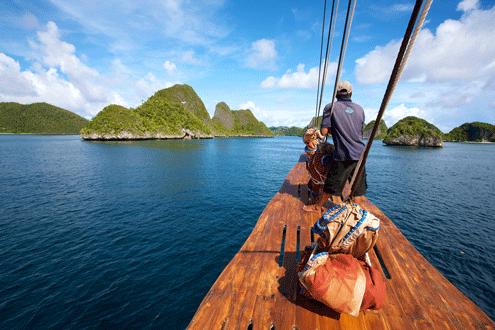 Komodo Adventure & Magical Bali
Combine the wildlife and natural splendour of Komodo National Park, with the timeless, atmospheric beauty of Bali.