Ruteng is the gateway to the Manggarai culture and a great starting point to embark on an anthropological journey of Indonesia. Begin at the Liang Bua Caves to discover the controversial remains attributed to the Homo floresiensis. A scenic road will then bring you to Tado, a traditional Manggarai village where you can learn about traditional herbal medicine, handmade clay pottery, learn to play the tetek alu bamboo stick game and see the impressive spider-webbed rice fields.
Head west and climb up the winding trail that brings you to Wae Rebo, a tucked-away Manggarai village. The panoramic 3-hour walk from Denge will bring you to the village at 1,200m, crossing dense forests with lovely panoramic views. Amongst this isolated mountain scenery, you will have the opportunity to participate in village life and experience the peacefulness found in living without electricity, telephones and modern comforts. You will be introduced to Manggarai traditional culture and architecture, discovering the cone-shaped five-storey communal and tribal houses built using natural materials with a technique that has been passed down from generation to generation. You can share meals with the Wae Rebo community and sleep in a Mbaru Niang (Drum House) on a Tikar, a mat made of woven pandanus leaves, under the same roof as your hosting family. During the day, enjoy the surrounding nature and observe the wildlife or follow the villagers in their daily activities, such as the harvesting and the processing of coffee beans. Be cradled by the sound of Manggarai's songs and music, played with drums and gongs and learn about the legend of the Great Spirit, who told the nomadic tribe to "find a place in the forest, build your own village on the flat land and do not move from there anymore."
Flores & Komodo Holiday Ideas: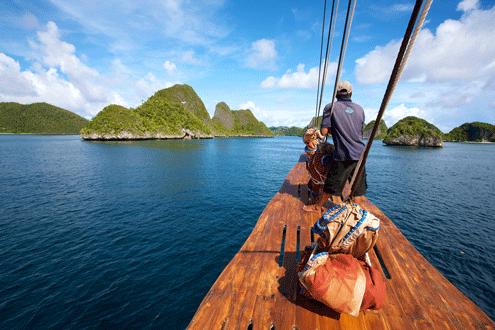 Komodo Adventure & Magical Bali
Combine the wildlife and natural splendour of Komodo National Park, with the timeless, atmospheric beauty of Bali.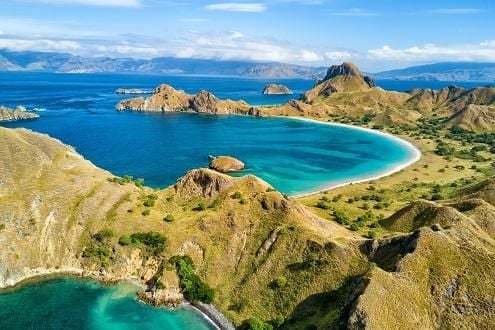 Exploring Flores and Komodo
Discover diverse and exotic Flores, stalk dragons in Komodo National Park and relax in beautiful, sensuous Bali.