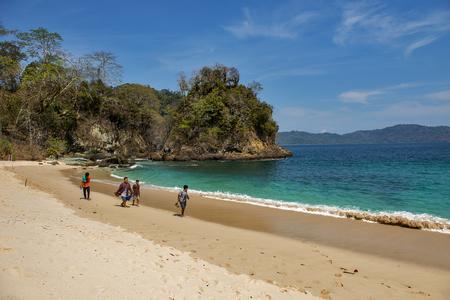 The mysterious and ruggedly beautiful island of Sumba lies 40 miles south of Komodo and Flores and well off the regular tourist path in Indonesia. With a unique tribal culture and ancient rituals Sumba is one of the few places in the world where the Bronze Age practice of burial underneath megaliths remains intact. Christianity is the dominant religion but about a third of the indigenous population still follows the animist 'Marapu' religion. The island is also famous for its production of 'ikat' textiles, in which a pattern is dyed onto the warp threads before the weft is woven into the cloth.
In contrast to Indonesia's volcanic islands to the north, Sumba is blessed with lovely rolling hills and endless savannah grasslands that set a totally different backdrop compared to anything else you may encounter in Indonesia. The grasslands mean that horse-breeding is still prominent here, with master horsemen hailing from the island.
The island also has a superb beachresort called Nihiwatu for blissful relaxation as well as making a brilliant base to explore the island and the way of life.
To find out more: