Komodo National Park and the surrounding islands have become a very popular destination among divers who come here for the challenging yet rewarding dives and to meet the famous Komodo dragons native to this region of Indonesia. Despite the increasing popularity of bringing crowds underwater and to the dragons, Komodo and Rinca remain two jewels in the Indonesian archipelago worth visiting.
On both islands, you can meet the dragons; make sure you do not get too close to them, even if the ranger is around. The two islands present a similar landscape. You'll find it is very green after the rainy season, while it is extremely dry at other times of the year. Buffaloes, deer and goats live on the island, waiting to be devoured by the dragons.
The best way to explore the region is definitely on a liveaboard boat. It provides the freedom to dive and swim as you wish and choose the ideal itinerary according to weather conditions and the popularity of specific sites. Everywhere, you will find strong currents and beautiful reefs, with more tourists between Komodo and Rinca, while the lesser-known, beautiful atolls in north Komodo and south Rinca. Underwater, you will be mesmerised by the changing colours of the corals, swimming through extensive gardens of feather stars and thousands of silver garden eels and white tip sharks at Batu Bolong. Macro photographers will appreciate the diversity of nudibranchs and pipefish especially. A trip to Komodo and Rinca will bring you in close contact with nature and a peculiar environment where you will feel at one with the elements and live by the rhythm of the sun and moon.
Flores & Komodo Holiday Ideas: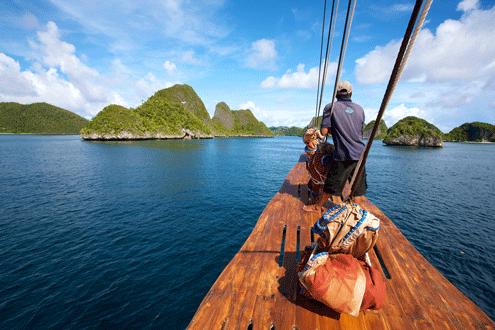 Komodo Adventure & Magical Bali
Combine the wildlife and natural splendour of Komodo National Park, with the timeless, atmospheric beauty of Bali.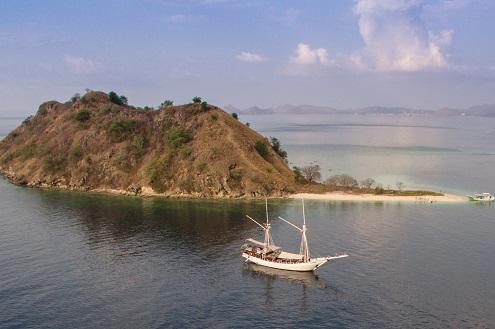 Java & The Lesser Sunda Islands
Explore the heartland of Java then head east for eight days sailing from Bali through the Lesser Sunda Islands to Flores.