Just outside the UNESCO World Heritage Site of Hoi An, you'll find one of the most pleasant and unspoilt beaches in all of Vietnam. With its fine sand, lovely waters and views of the surrounding Marble Mountains, it's a wonderful spot to spend a few days relaxing. Most hotels offer a shuttle bus to Hoi An Town so you can visit in the evening. If you are staying in the town of Hoi An then there are several public beaches that can be easily reached too.
It's at its best from February to September when the weather is hot and the water is calm.
For a luxurious stay, the Four Seasons Nam Hai comes highly recommended with its incredible villas and prime beachfront location.
Classic Vietnam Holiday Ideas:
Classic Vietnam
The ideal introduction to Vietnam, insider tours of the main highlights paced over two weeks with three price bands to suit all styles.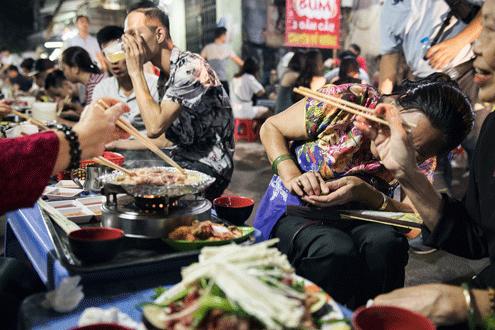 Vietnam with a Culinary Twist
As well as being delicious, Vietnamese food provides an excellent historical narrative for a holiday.