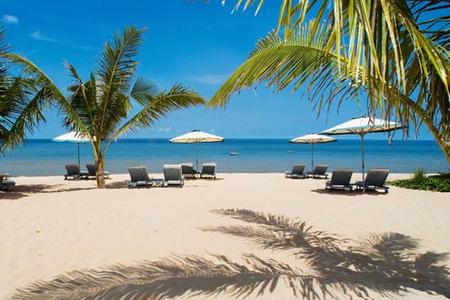 Phu Quoc is Vietnam's largest island. Located of the southern coastline close to the border separating Vietnam and Cambodia, it boasts some wonderful white sand beaches. The sleepy island is known for its black pepper trees, fishing and fish sauce. Nowadays, word has spread about the quality of the beaches and tourism is starting to develop. Expect the dusty roads to be replaced with something more permanent soon.
For now at least though, despite far more tourists, the island hasn't lost its friendly atmosphere and laidback way of life.
Flights with Vietnam Airlines to Phu Quoc depart regularly each day from Ho Chi Minh City and take just under an hour. There are also daily boat rides from the coastal town of Rach Gia.
There are a number of good hotels on the island, two of which really stand out as worthy of mention. La Veranda Resort & Spa is the best of the luxury properties. Beautifully designed and managed, this boutique property has it all. The Mango Bay Resort, on the windswept north of the island, is one of our favourite beach hideaways in all of Asia. With two private beaches, acres of space and huge bungalows; there is perhaps no better place to really get away from it all.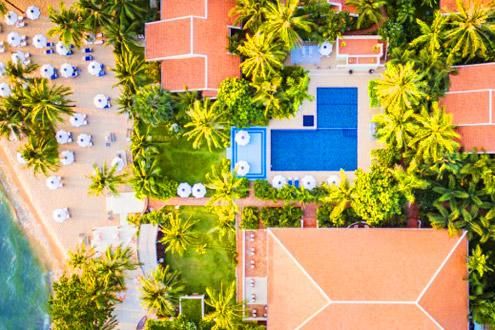 La Veranda, Phu Quoc Island
A superb, stylish and luxury resort and island getaway on one of Asia's most beautiful island resorts.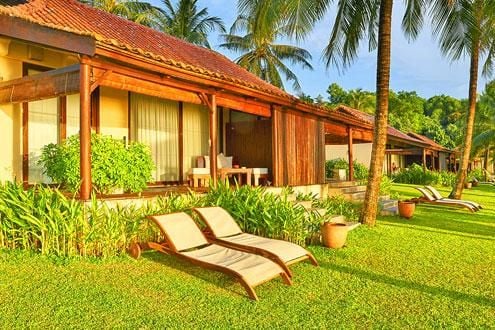 Chen Sea Resort, Phu Quoc Island
Chen Sea Resort is an excellent beach resort on stunning Phu Quoc Island