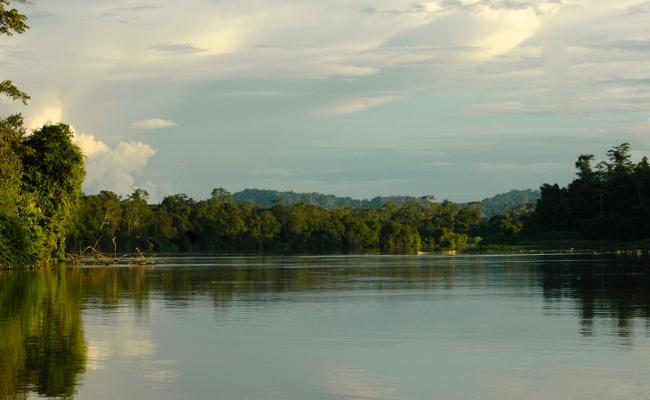 Considered one of the most essential biological sites on earth, Kinabalu National Park lies in western Sabah, a nature enthusiast's dream. Here, you'll find tropical lowlands, rolling hills covered with dense rainforest, and mountain forests with spectacular views. Spot exotic orchids and colourful butterflies as you cover the forest trails.
The park spans 754 square kilometres and contains over 5,000 plant species and 90 lowland mammal species alone. In 1964, Kinabalu National Park was established as the first World Heritage site in Malaysia, and today it attracts visitors from all corners of the earth.
Standing proudly in the Kinabalu National Park is majestic Mount Kinabalu at over 4,000 metres high. Trekking enthusiasts will enjoy reaching the summit at sunrise. The terrain is rough, challenging, and very rewarding, with oak forests, bamboo, exotic ferns, and moss-covered trees along the way.
Forty kilometres northeast of the park headquarters, the Poring Hot Springs are a wonderful way to soak after a hard day's trekking. The steam and sulphuric minerals are said to have healing powers. Also nearby, the butterfly farm, tropical gardens, and conservation park for orchids are popular destinations in this part of Borneo.