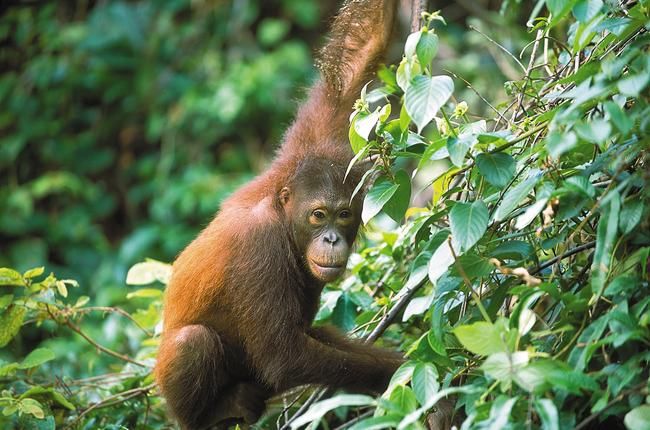 In the lush green heights of the Sepilok forest canopy, mischievous orangutans swing around wildly in their native habitat. The large population of these furry orange primates is what makes Sepilok so popular with visitors, but if you have a few days, stick around: there are plenty more discoveries to be made here.
Sepilok is a nature lover's dream: untouched rainforest reserves, exotic orchids, an explosion of wildlife and the sounds of nocturnal creatures accompanying your evening meal. Naturally, the hotspot is the Orangutan Rehabilitation Centre on the edge of the verdant forest reserve. Twice a day, you can witness the fun of feeding time for both the orphaned orangutans and the long-tailed macacques.
Also, close by, the Bornean Sun Bear Conservation Centre has a viewing platform where you can see a cheeky little sun bear rip apart a coconut, and learn all about this wonderful and endangered species. Walk high up in the forest canopy and spot exotic birds at the Rainforest Discovery Centre, located within the Kabili-Sepilok Reserve.
Access to Sepilok is by one of our private chauffuer-driven mini-vans from Kota Kinabalu or Sandakan. If you're keen to watch a sun bear up close or spot an orangutan in this beautiful and secluded forest reserve, contact Experience Travel Group. We know the forest trails, the sanctuaries, and the resorts in the area. We would love to help you plan a perfect Borneo holiday!