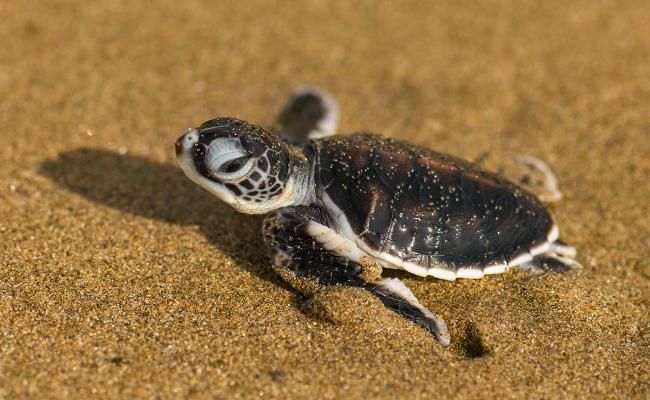 Turtle Islands National Park is a protected area dedicated to rescuing and preserving the endangered green and hawksbill sea turtles that call the Sulu Sea their home. Animal enthusiasts come here to witness these marvellous creatures up close and personal, from nesting and egg-laying on one of the islands through to hatching, and of course, their first tumultuous journey to the sea.
The Turtle Islands National Park area comprises the islands of Bakungan Kecil, Selingan, and Gulisan. Just 40 kilometres away from Sandakan in northern Borneo, the national park area is accessible from Jalan Buli Sim Sim, where boats leave the Sabah Parks jetty daily. You can stay overnight to witness the dusk turtle landings, and the ideal time to come here is, of course, in turtle season, namely between July and October.
Visiting Turtle Island is a privilege for nature enthusiasts, and visitors leave with an unforgettable impression of life in this secluded marine sanctuary. Experience Travel supports the wonderful work performed by park rangers, and we will happily share our knowledge of the accommodation and transport within the area. We'd love to help you plan a visit here as part of an ongoing Borneo adventure and nature tour.