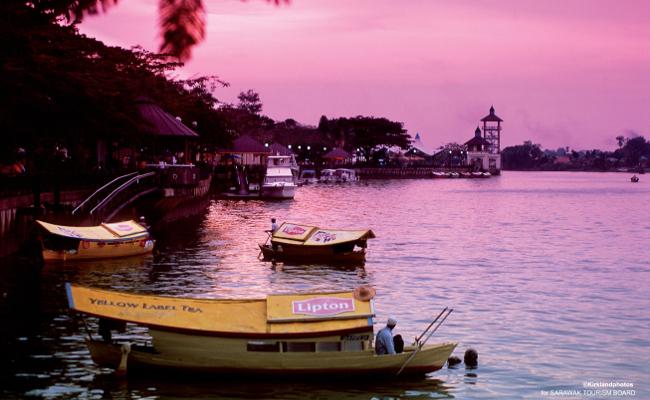 The large and vibrant capital of Eastern Sarawak in Malaysian Borneo, Kuching, is affectionately coined "Cat City" by locals and visitors due to its similarity with the Malay word for cat. It is practically situated within arm's reach of a number of top nature destinations; this makes Kuching an excellent hub for some culture, good eating, and relaxation either before or after a trekking or diving adventure.
Kuching's city centre is entirely walkable and full of fascinating museums (including one completely dedicated to cat memorabilia). Sights not to miss include the Tua Pek Kong temple, the planetarium, the mosque, and the civic centre with a beautiful city panorama from the top. The Sunday market is a weekend highlight and, for nature enthusiasts, Gunung Gading National Park is only two hours away.
Kuching International Airport is the central gateway to Sarawak, and frequent flights leave for Kuala Lumpur. There is boat travel to and from Sibu, and plenty of buses cover the city and surrounding regions.
After a deep exploration of Kuching and its surroundings, Experience Travel is keen to share our local knowledge with you. We've stayed at the hotels, sourced the best tours, and sampled the cuisine. If you're planning a stop in vibrant riverside Kuching, contact us to plan your tailored Borneo holiday.