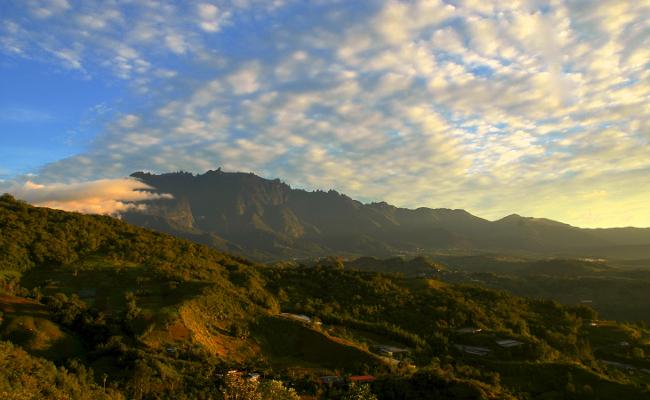 Standing proudly in the Kinabalu National Park is majestic Mount Kinabalu. Its peak is 4,095 metres above sea level, making it the highest mountain in Borneo. If you are fit and well-prepared, you can complete the climb in two days with an overnight stay. The terrain is rough, challenging, and very rewarding, with oak forests, bamboo, exotic ferns, and moss-covered trees along the way.
The rare and beautiful rafflesia plants are one of the fauna highlights on the mountain, and it's not unusual to spot orangutans as you pass by. Bird lovers will be thrilled with the presence of over 300 bird species, and nature enthusiasts can spot thousands of plant species, including slipper orchids and endemic ferns.
Visitors love climbing Mount Kinabalu so much that it's recommended to register your climb months in advance - we can arrange that for you. Guides are knowledgeable and helpful, and a permit is necessary. There is no need for special equipment; a reasonable level of fitness and solid preparation is enough to complete the climb successfully, regardless of age and experience. Accommodation along the way is simple dormitory-style lodgings with very basic amenities and limited electricity and heating.
Get in touch: we've conquered the mountain, met the guides, and stayed in the lodges. We'll make sure all the formalities get covered and that you're well prepared for an unforgettable climb.