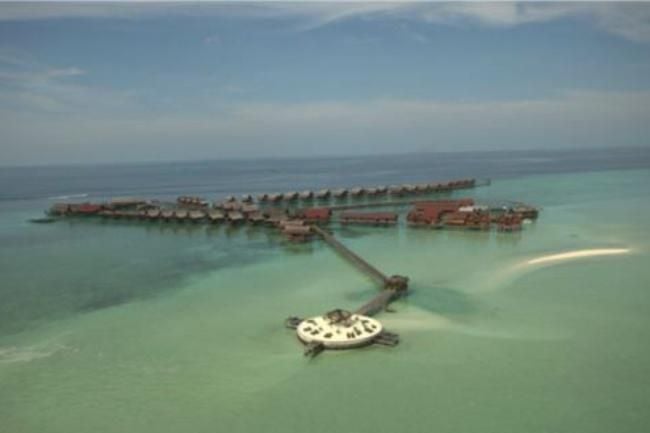 These three tiny tropical islands are perched cosily together off the northeastern coast of Borneo. Sipadan, Mabul, and Kapalai islands have become diving and island-hopping hotspots for anyone seeking incredible marine life, vibrant reefs, warm waters, and a bit of peace and quiet off the beaten tourist track.
Although dive sites around beautiful and Sipadan Island can be visited, the tiny island itself is off-limits, closed to tourists in the interest of preserving turtle breeding. You won't mind when you see the fantastic coral reefs located around the island, home to more than 3,000 fish species. Experienced divers should visit Turtle Cavern, a magnificent underwater cave where skeletons of turtles and dolphins have been spotted on occasion.
Fifteen minutes away, Kapalai Island is larger and just as appealing with its vast stretches of white sand, resort facilities, and dive centre. Mabul has made a name for itself with "muck diving", a fascinating exploration of silt and mudflat habitats. Great for beginners, visitors to Mabul should watch out for the blue-ringed octopus, scorpion fish, and nudibranchs.
Access to these three spectacular diving hotspots is by boat from Semporna on Borneo's east coast. Talk to us at Experience Travel Group and let us share our expert knowledge with you; we'll help you find the finest accommodation, recommend the best restaurants, and connect you with the friendliest diving guides.