It's a little easier to cover the highlights of Cambodia in a few days than other countries, which makes it a great combination with a holiday in neighbouring Thailand.
Our Highlights and Beyond itinerary allows you to see the contrasts of Cambodia before a short flight takes you to an idyllic Thai beach. If you'd prefer the slower, overland route then our Temples, Nature and Islands is a good option - it takes you to Angkor and Phnom Penh, then through the beautiful Cardamom Mountains, across the land border to Thailand and on to Koh Kood Island.
Whatever your preferred style of travel, as the Southeast Asia specialists, Experience Travel Group have the logistical know-how to tailor a multi-country itinerary with the edge. The holidays below are just suggestions, we tailor every holiday to suit. Simply talk to us to get your adventure underway.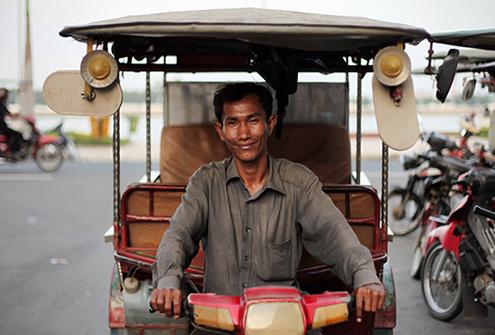 Cambodia Highlights & Beyond
See three different sides of the remarkable country of Cambodia before relaxing at a hidden island retreat in Thailand.