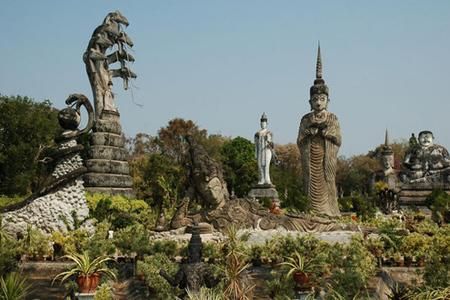 The Isasn Province of Thailand has few tourists, and it is the least developed region of Thailand – indeed, it is still difficult to find internet in certain areas. However, Isan can be a strikingly original vacation for those looking to explore the culture of Thailand in an authentic way and escape from the tourist crowds.
The Isan Province of Thailand, has a much lower level of English spoken and there are few tourist amenities. However, the cultural activities are amazing, particularly if you can make it to one of the major festivals at one of the larger buddhist temples or one of the extraordinary Khmer temples.
Located mainly in the southern part of Isaan, the Khmer temples are fairly far apart making it difficult to see more than a few of them. We'd recommend Phanom Rung — as it's large, partially restored, and sits on top of an extinct volcano. Some people say that it's the original blueprint for Angkor Wat, and few would deny that it's extremely impressive (and there are far less tourists!).
In many villages in the Isan Province of Thailand, there is a small weekly festival— or "mor lam"--every Friday and Saturday night at a field or in a temple. The festival is a mixture of a multiplicity of traditional songs, dances, and costumes broken up by original skits or small speeches. Though they're a great deal of fun, many tourists miss them when taking a holiday in Thailand because they're off the beaten path.
The food is excellent too: famous in Thailand for being spicy, with use of herbs such as mint, coriander, Thai basil, spring onion and lemongrass for incredible and unique flavours not found elsewhere in the country. In Isan the 'khao niew' or sticky rice is king, often eaten with the hands alongside salty papaya salad and grilled pork and chicken.
While there are no beaches, few English speakers, and even fewer tourists, the historical and cultural experience visitors can have makes the Isan Province of Thailand well worth considering for your holiday in Thailand.
There are a few quality hotels appearing in Isan: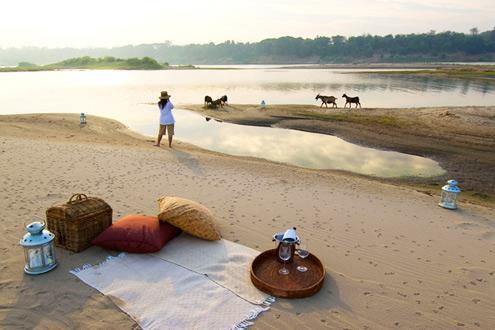 Tohsang Khonjiam, Ubon Ratchathani
Quality boutique hotel in a stunning and exotic location in Thailands Isaan region