Thailand's most impressive Khmer monument, Prasat Phanom Rung meaning 'Big Mountain Temple', sits scenically atop an extinct volcano. Dedicated to the Hindu god of Shiva, the site is home to beautiful Khmer architecture, built from the 10th to 13th centuries. Around 50 km north of the Cambodian border, the Khmers, at the height of their reign, constructed these beautifully detailed sandstone structures that lie in this relatively rural part of Thailand.
Climb up the grand stone stairway to reach the temple, and you will be met with this spectacular structure. At the base of the hill lies Prasat Muang Tam, aptly named the 'Lower City Temple', which was once part of this Khmer city. Surrounded by lovely L-shaped ponds and made up of intricate carvings, high sandstone walls and grand doorways on each side, it's a wonder why few visit. Its peaceful atmosphere makes Muang Tam all the more appealing, and more often than not, you may have it all to yourself!
You won't find much tourist infrastructure in the immediate area. It is best visited on a day trip from the town of Surin or Buriram, otherwise, Nang Rong is the closest city, just 27 km away. You won't find much to do here, but it's a good spot to base yourself while exploring the Phanom Rung area.
Hidden Thailand Holidays: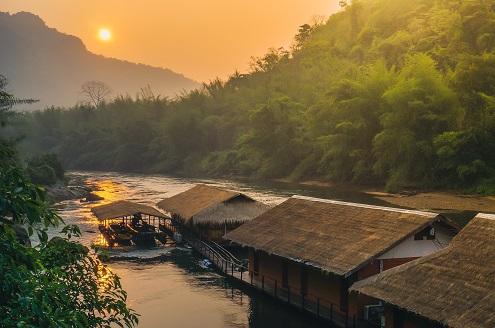 Natural Beauty and Local Life
Experience Thailand's hinterland. Her traditional cultures, unique traditions and gorgeous National Parks rich in wildlife, flowing rivers, waterfalls and lush tropical forests.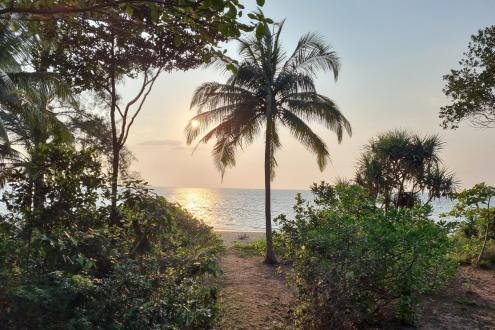 Hidden Gems of Southern Thailand
Embark on a lower-impact adventure to some lesser-known spots in Southern Thailand.