Comically dubbed Thailand's 'Monkey City', these cheeky, curious creatures have taken over the town of Lopburi and run amok around the temples and streets. Don't let this deter you, however, as they are playful, and it makes Lopburi a fun place to spend a day or two. The city is one of the oldest in Thailand and is the only ancient settlement that wasn't abandoned over the centuries. Thousands of years of continuous settlement means Lopburi is full of stories.
Lopburi is an accessible town to explore on foot as the key sights are within walking distance of each other. The main attractions are the Khmer and Ayutthaya temples that still stand, though some are in better condition than others. The Khmer-style Prang Sam Yot is the best-known temple in the region and a must-see while in Lopburi. King Narai's Palace, constructed in the 1660s, is the site of several ruins and the Somdet Phra Narai National Museum is worth a stop. The museum houses a collection of artwork from the region and provides you with a great insight into the lifestyles and Thai arts over the centuries. On Wednesday evening, the town comes to life as the night market takes over the streets.
The scenic Wat Khao Chin Lae, sitting atop the rugged Khao Chin Lae mountain, makes for a good day trip from Lopburi. Nearby you can enjoy lunch along the Ang Sap Lek reservoir on a bamboo pier sitting out on the water. The countryside around here is beautiful and scattered with soaring limestone karsts, making the area popular amongst experienced rock climbers.
Lopburi is used as a stop to break up travel between Bangkok and Chiang Mai, though it's worth a few days in its own right. If you're here in November, you can witness the bizarre Monkey Festival. Dancing and performances take place in the streets, while tables at the temples are covered with incredible amounts of food for the monkeys! November is a lovely time to visit as the sunflower fields are in full bloom from November to January.
There aren't luxury hotel options here, just simple accommodation and small, local restaurants. If you're intrigued by Lopburi, speak to our Thailand experts and find how you can incorporate a visit in your next tailor-made holiday.
Hidden Thailand Holidays: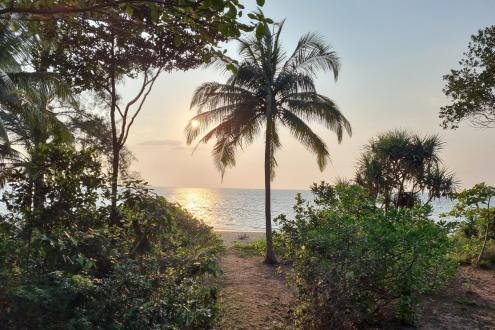 Southern Thailand's Hidden Gems
Embark on a lower-impact adventure to some lesser-known spots in Southern Thailand.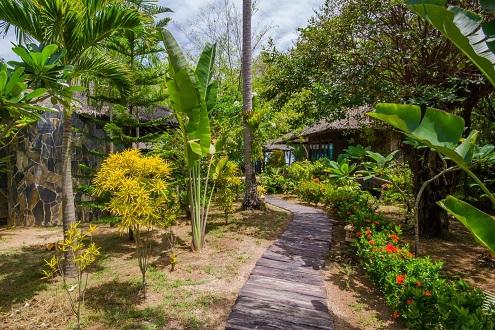 Hidden Hotels and Secret Adventures
Thailand's byways and backwaters. Sleepy, authentic, rural Thailand, all heritage hotels and village life. A world beyond the shock of the new.