Khanom Province, located on the east coast of Thailand, is an idyllic location that has not yet been spoiled by mass tourism. It is facing out to the beautiful Gulf of Thailand making it an ideal place to come if you're looking for great value and to enjoy great beaches without hoards of tourists. You won't find jet skis and boats in the waters here, as they aim to protect the resident Irrawaddy pink dolphins. This is a blessed relief.
A 50 km or so stretch of beach runs along the coast. Two of the main beaches are Hat Nadan and Hat Nai Plao, each with a tranquil atmosphere and unspoilt shores. Aside from enjoying the beaches, you can kayak through mangroves, swim beneath waterfalls, venture into caves and head out on the water to spot the pink dolphins.
Quiet Khanom is a lovely destination if you're seeking a relaxed beach stay away from the island honeypots nearby. You could combine a stay in Khanom with a visit to Koh Samui or Koh Pha-Ngan as ferries to the islands leave about 25 km away from Khanom town.
Hidden Thailand Holiday Ideas: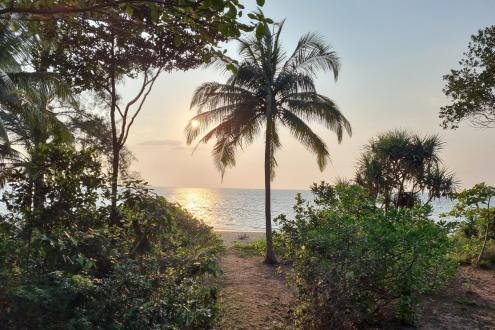 Hidden Gems of Southern Thailand
Embark on a lower-impact adventure to some lesser-known spots in Southern Thailand.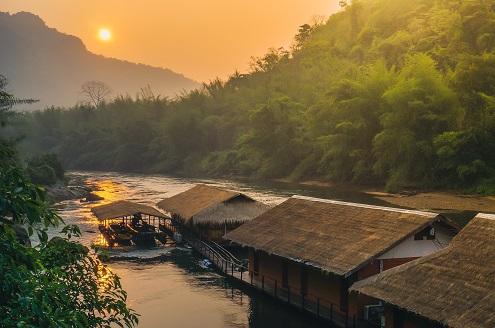 Natural Beauty and Local Life
Experience Thailand's hinterland. Her traditional cultures, unique traditions and gorgeous National Parks rich in wildlife, flowing rivers, waterfalls and lush tropical forests.