In the west of central Thailand lies Kanchanaburi, an intriguing place to visit due to its dark history. Less known is that its natural beauty is worth the trip itself. Blessed with abundant waterfalls, caves, lakes and hot springs, much of which can be explored in its national parks.
NATIONAL PARKS
Kanchanaburi is home to seven impressive national parks. Probably the most beautiful of all is Erawan National Park, mainly due to the spectacular Erawan Falls. Seven levels of falls cascade down into the main pool, providing multiple scenic and refreshing swimming spots. If you only have time to visit one park, make it Erawan. However, if you have the time, Srinakarin is well worth a visit for the Huay Mae Khamin waterfalls.
BUDDHIST TEMPLES
Phrabhavanaviriyakhun, the famous Buddhist monk, was born in Kanchanaburi. Near the temple Wat Tham Phu, there is a series of shrines in a limestone cave system dedicated to The Buddha, each statue representing a different facet of his life. There are several beautiful temples worth visiting in the area, including Kuan Yum, Wat Tham Mungkorn Thong, and Wat Tham Khao Noi being the most noteworthy
WORLD WAR II SITES
The Kanchanaburi region was the home of a Japanese prisoner-of-war camp during World War II. As a result, there are many WWII related attractions, which history buffs will particularly be interested in. The World War II Museum and Art Gallery is a must-see, as well as the Thailand-Burma Railway Centre and JEATH War Museum. The hike through Hellfire pass is well worth taking in too and, of course, the well-known Bridge Over The River Kwai.
Regardless of what you're looking for, whether it be swimming, sightseeing, hiking, engaging with wildlife, beautiful Buddhist temples or taking in the history of WWII, the Kanchanaburi region is a diverse and exciting place to visit. It can be reached easily from Bangkok, and day trips are possible from here as well. However, we recommend staying in the area as there are some beautiful properties, such as the unique Jungle Rafts and the luxury tents at the Hintok River Camp. Chat to our consultants to work a visit to Kanchanaburi into your next Thailand holiday.
Hidden Thailand Holiday Ideas: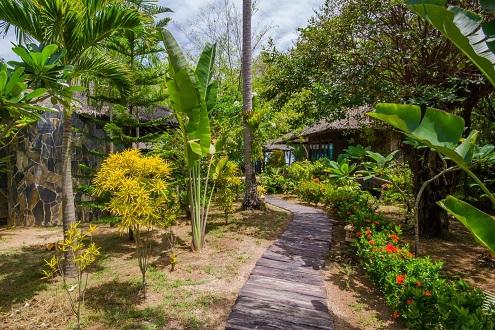 Hidden Hotels and Secret Adventures
Thailand's byways and backwaters. Sleepy, authentic, rural Thailand, all heritage hotels and village life. A world beyond the shock of the new.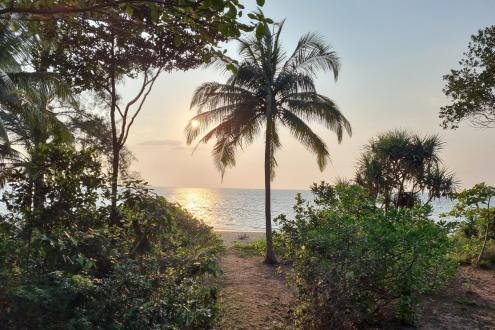 Hidden Gems of Southern Thailand
Embark on a lower-impact adventure to some lesser-known spots in Southern Thailand.