Covering 738 sq km of evergreen forest and dating back to around 160 million years, Khao Sok is one of the oldest rainforests in the world. The landscape here is adorned with calm lakes, waterfalls, caves and gigantic limestone mountains and it's known to be the rainiest area in Thailand. It's also home to the largest - and smelliest - flowers in the world: the big bowl-like red Rafflesia.
Situated between Phuket, Krabi, Khao Lak and Koh Samui, it's the perfect place to spend a few nights if you enjoy trekking, nature and adventurous activities. The park is actually divided into two sections, the Khlong Sok Town and Cheow Lan Lake. Klong Sok is the most popular area for tourists to stay overnight, as it can easily be reached from both Phuket and Khao Lak and has a range of guesthouses, restaurants and bars. Cheow Lan is about 65 km from Klong Sok, and the entry here will get you to the part of the park that is strewn with lakes, which is extremely picturesque. You can visit the lakes on a day trip, however, an overnight stay out on a floating bungalow allows you to enjoy the scenery and wildlife a little longer.
There is plenty to do if you plan on staying a few days, like hikes to waterfalls, swimming in the lakes, canoeing, bamboo rafting, night safaris and trekking, giving you a real flavour for this spectacular land. A range of mammals reside here, including gibbons, boars, tapirs, bears, wild elephants, deer and the rare tiger amongst over 300 species of birds.
We suggest visiting during the dry season from December to April, though you'll still encounter the occasional shower. During the monsoon months, it's too rainy and a lot of facilities are closed, though the waterfalls are gushing! Speak to our Thailand experts to discover how you can explore Khao Sok National Park on your next tailor-made holiday.
Hidden Thailand Holidays: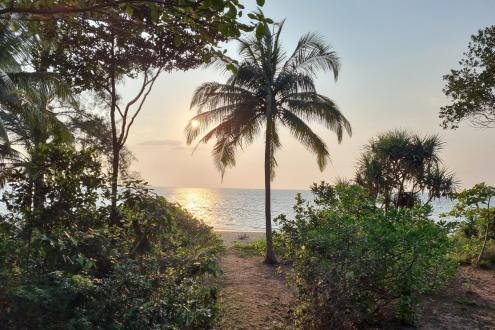 Southern Thailand's Hidden Gems
Embark on a lower-impact adventure to some lesser-known spots in Southern Thailand.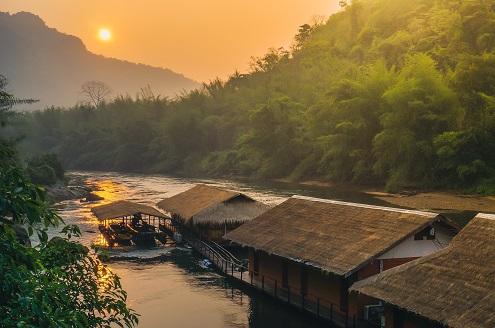 Natural Beauty and Local Life
Experience Thailand's hinterland. Her traditional cultures, unique traditions and gorgeous National Parks rich in wildlife, flowing rivers, waterfalls and lush tropical forests.