With some of the Mekong's best scenery, a mountainous landscape and historical significance in the Vietnam War, Nakhon Phanom is surprisingly far off the tourist trail in northeast Thailand. You'll find a distinct cultural blend of people here due to the migration of the Laotians and ethnic minority groups.
The town of Nakhon Phanom itself is popular amongst travellers who are crossing over the Thai-Laos Friendship Bridge 3 into Tha Khaek in the south of Laos. Here you can really get a feel for what Thailand was like 30 or so years ago; English is not commonly spoken and western food is hard to come across. It's called the 'City of Mountains' due to, of course, the spectacular limestone mountains shrouded in jungle, which actually lie across the river in Laos.
For a small town, the night market is large, vibrant and cannot be missed on the weekends. It takes place along the walking street and all kinds of delicious street foods and goods are available. There is a great bike lane that spans about 13 km alongside the Mekong River and is one of the longest walk and bikeways in the country. Rent a bike or get your walking shoes on and pass by parks, markets and old French-Indochinese houses. Wat Phra That Phanom cannot be missed, particularly in the evenings when it's lit up. It is one of the most revered temples in Thailand due to the holy Buddha breast bone relic that lies in the central stupa.
If you're interested in war history, it's quite a little known yet fascinating place to be. Just outside of the city, a hidden US military base was discovered, which is where the bombings over Vietnam were operated from. Ho Chi Minh himself was actually hiding out in the city of Nakhon Phanom, little to their knowledge, and you can now visit the house in which Vietnam's famous leader was residing.
Hidden Thailand Holidays: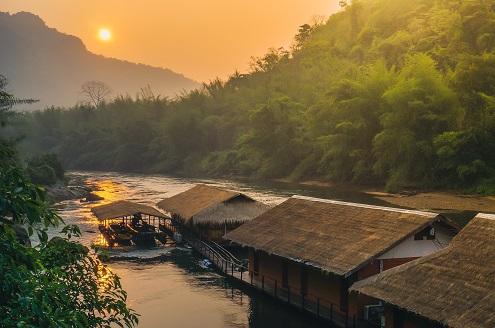 Natural Beauty and Local Life
Experience Thailand's hinterland. Her traditional cultures, unique traditions and gorgeous National Parks rich in wildlife, flowing rivers, waterfalls and lush tropical forests.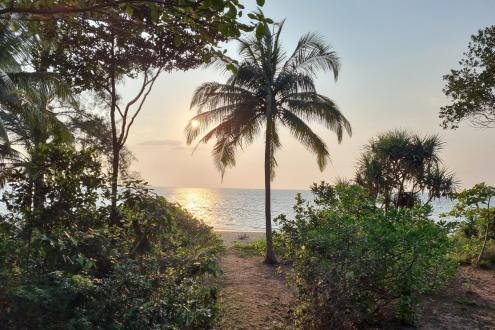 Southern Thailand's Hidden Gems
Embark on a lower-impact adventure to some lesser-known spots in Southern Thailand.