Birdlife sitting amongst lush green foliage, crocodiles lounging on logs and monkeys clambering up trees - this is the chilled-out lifestyle of Khao Yai National Park's residents. Khao Yai is located in the west of Thailand's San Kamphaeng Mountain Range and at 2,168 sq km, it's one of the largest parks in the country and is also the oldest. It earned its name as a UNESCO World Heritage site as it's home to one of the largest intact monsoon forests residing on Asia's mainland.
Khao Yai is a fantastic park and deserves to be better known. It's one of the best places to watch animals in the wild in Thailand and to explore the plants hidden within the tangled trees. There are four waterfalls in the park, but the two that are best known are the Heo Narok and the 80 metre tall Heo Suwat, the latter of which made its debut in the film 'The Beach'. The majority of the land here is covered in evergreen forests and grasslands and is home to over 3,000 species of plants, around 320 species of birds and 67 species of mammals. The most noteworthy include the Asiatic black bear, Asian elephant, guar, Indian sambar deer, Indian muntjac, and the dhole.
Because of its size and diversity of terrain, Khao Yai offers many attractions. For those that love hiking, you can set off on all types of hiking paths ranging in difficulty and length. However, those unfamiliar with the terrain are encouraged to hire a guide for longer and more strenuous hiking excursions. You can also rent bicycles and peddle around the park as motorbikes and kayaks. We can provide a range of wildlife tours that will allow you to see the best of the flora, fauna and natural beauty.
Interestingly, Khao Yai is also becoming known for its nascent wine industry. Tours of the 'new latitude' wineries can be organised and are a fun, if surreal, experience.
Outside the park, there are many hotels close by; however, you can camp in the park if you wish. Travel time is relatively short from Bangkok, so it's a straightforward diversion and makes for a lovely alternative to the usual tourist trail.
Hidden Thailand Holidays: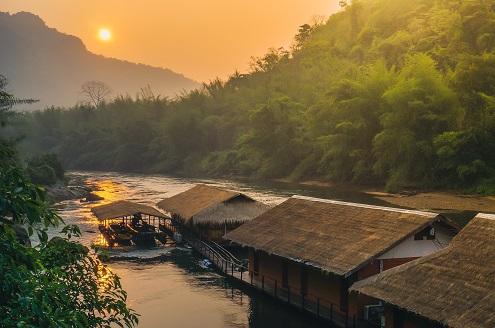 Natural Beauty and Local Life
Experience Thailand's hinterland. Her traditional cultures, unique traditions and gorgeous National Parks rich in wildlife, flowing rivers, waterfalls and lush tropical forests.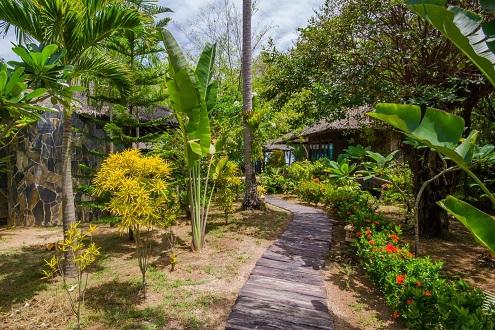 Hidden Hotels and Secret Adventures
Thailand's byways and backwaters. Sleepy, authentic, rural Thailand, all heritage hotels and village life. A world beyond the shock of the new.